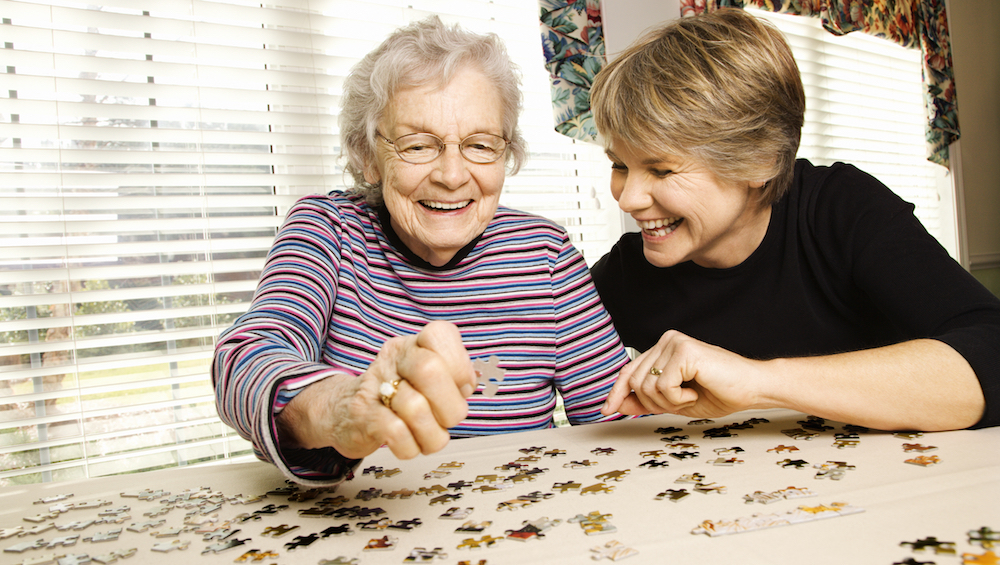 May 30, 2017
Seniors with post-stroke memory loss may benefit from personalized memory care
About a third of stroke survivors develop memory problems, according to the National Stroke Association. When these issues are severe, they interfere with activities of daily living for the individual and create stress and caregiving challenges for family members.
May is Stroke Awareness Month, so now is an ideal time to share the following information from the National Stroke Association to increase understanding about such memory loss.
Types of memory loss after stroke:
• Verbal loss – memory of names, stories, etc.
• Visual loss – memory of faces, shapes, routes, etc.
• Informational loss – memory of information and skills, and ability to learn new information
In addition, vascular dementia, caused by a lack of blood supply to the brain, can lead to a serious decline in thinking, as well as severe memory impairment.
Symptoms of memory loss after stroke:
• Confusion or trouble with short-term memory
• Wandering or getting lost in familiar places
• Difficulty following instructions
• Problems with monetary transactions
Memory can improve with time, either with rehabilitation or on its own, but symptoms may last for years.
Assessing memory loss
To help you determine the extent of a loved one's memory loss, HelpGuide, an online resource on mental health and well-being, has prepared a 21-question assessment. Though not a diagnosis tool, it can help determine if further investigation by a physician is needed.
Memory support services
At Ecumenical Retirement Community in Harrisburg, PA, we understand the frustration that the effects of memory loss after stroke can have on seniors and family members. Our memory support services improve the quality of life for each person, regardless of their stage of memory loss. Caring for residents with dementia means that we treat them as individuals and with respect and dignity. Our personalized support plans match each senior's needs and preferences in a personal care or secured neighborhood setting, staffed by caregivers trained in memory care techniques.
We use the Validation communication process, with trained staff members adopting the memory-impaired reality of residents, rather than trying to bring them back into ours. Our memory support program also includes brain fitness and memory activities, physical exercise and My Life Story projects (to help us get acquainted with your loved one).
If someone close to you could benefit from dementia/Alzheimer's care in Harrisburg, please contact us for more information on Ecumenical Retirement Community, one of the best retirement communities in central Pennsylvania. We would like to introduce you to our memory support program and show you our senior living apartments, in both our memory support and personal care wings. If you're interested, we could also give you a tour of our independent living community.
Contact Us