Life Well Lived
Senior living communities vary in services and amenities. You should choose what is important to you and your lifestyle.
"They have a lot of activities for my father to participate in like bible study, arts and crafts, games, sing-alongs and everything. They have a recreation room, they have movies for them, and he has his own mailbox. They go on a lot of day trips, take them for a ride in the country or visit the Salvation Army or Goodwill store. They take them out during the day so they're not indoors all the time. My dad likes the way the place is set up. They have a nice common room for everybody to gather in, the dining room is very well-kept and the recreational room is well-equipped." ~ Daughter of a Resident
Here at Ecumenical, our focus is to help residents live actively and affordably. Some resident favorite amenities we offer include:
All-inclusive, monthly rental apartments with no buy-in fee (included expenses such as electricity, heat, air conditioning, basic cable) unlike many other Harrisburg senior living communities
Three freshly professionally prepared meals a day by our Culinary team served restaurant-style with any necessary assistance in personal care for special dietary needs
Access to a registered dietician and consultations
Weekly housekeeping and laundry and linen services
Scheduled transportation to doctors' appointments Monday-Friday, shopping, church/temple, banks, cultural events, special events and more
A pet-friendly and pet-loving community with pet care assistance upon request
Full-time chaplains to lead on-campus spiritual life programs open to all faiths and beliefs
Ability- and age-appropriate one-on-one and group fitness programs and equipment led daily by dedicated fitness professionals
Onsite physical, occupational, speech and massage therapy
24-hour access to a professional medical staff
Life-long learning and purposeful service opportunities to give back to the greater community
Educational programs and support groups, like memory support groups in conjunction with the Alzheimer's Association, for families and the greater community
Daily resident-led social events and happy hours
Strong, ongoing community outreach and resident volunteer programs
A game room (particular favorites among young visitors) and libraries for a fun pastime, movie or good read
Outdoor walking paths, gazebos, picnic area, beautiful gardens boasting of native Pennsylvania plants (including a Butterfly Garden, an official, registered Butterfly Monarch Waystation) and a picnic area for residents and guests to enjoy in a country setting
Homelike common areas for entertaining, socializing and relaxing
Access to computer centers plus free WiFi for residents and guests
Individual controls for heat and air conditioning
Salon and spa services for haircuts, styling, shampoos, shaves, massages, manicures and pedicures
(When appropriate) Gentle encouragement and personal invitations to participate in activities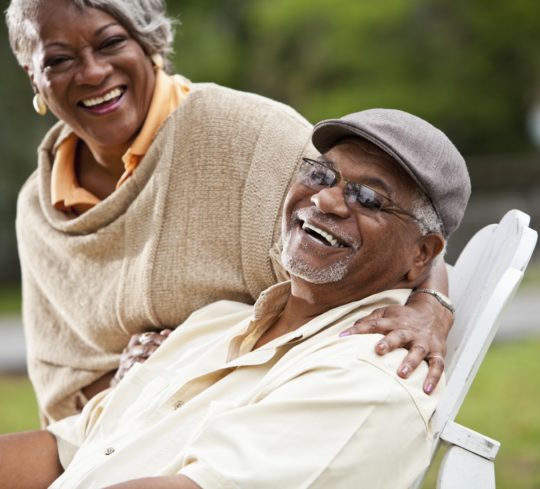 We Keep Couples Together
We value the peace of mind of keeping couples together—it's their home, after all. We work to meet their preferences and needs while spouses continue to live in the same apartment. Offering special mixed-care plans to help couples stay together while providing the care each needs whether living independently with your spouse in personal care or staying together in a secure memory care neighborhood.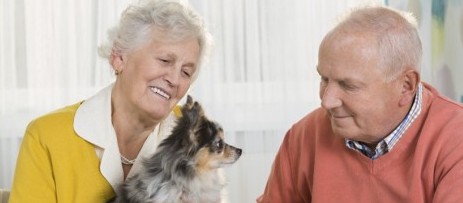 Pets are Welcome, too
We welcome pets in all levels of care. In fact, we even have house pets for residents, visitors and co-workers to enjoy at their leisure. And therapy pets visit frequently. Ecumenical truly is a pet-friendly and pet-loving senior living community.
Butterfly Waystation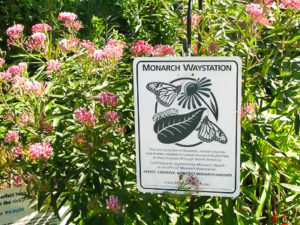 Each fall hundreds of millions of butterflies migrate from the U.S. and Canada to mountains in Central Mexico to wait out the winter until conditions favor a return flight in the spring. Monarch Waystations are places that provide resources necessary for monarch butterflies to produce successive generations and sustain their migration.
Without milkweed throughout their spring and summer breeding areas in North America, monarchs would not be able to produce the successive generations that culminate in the migration each fall. Similarly, without the nectar from host flowers (like in Ecumenical's gardens), these fall migratory monarch butterflies would be unable to make their long journey south.
Ecumenical's "Butterfly Garden" of native milkweed—maintained and nurtured by our residents—is helping ensure the preservation of the species and continuation of the spectacular monarch migration phenomenon. Yet one more of our amenities that sets us apart from other senior living communities. Visit our gardens today.
Contact Us