Meet our Residents
They're worth meeting. It's why we love what we do. Our residents bring their lives with them to Ecumenical Retirement Community and continue to enjoy what they love, plus find new interests, hobbies and passions. Whether taking a fitness trail through a park, socializing with neighbors, mentoring younger generations, making sandwiches for a local food bank, learning about local culture or simply enjoying friends on the patio, our residents participate in a wide range of activities and outings—both on and off campus. Here's just a sampling of how they fill their days. Stop by any day of the week to join in.
Love grows stronger through the years
Ecumenical Retirement Community residents Gil and Rose will celebrate 68 years of marriage in June. While Gil's jokes and silliness help keep their relationship interesting, the couple credits love, communication and forgiveness for their long marriage. Check out their amazing love story.
Running to live life to the fullest
Ecumenical Retirement Community resident Rick Wilhelm, 68, has always led an active lifestyle. He enjoys going for runs on campus and participates in exercise classes to help maintain his physical and mental faculties. Research shows that physical activity can help delay further onset of dementia and is the key to enjoying a high quality of life in our older years. Rick completed one of his life goals by running in a race with co-workers this summer. Check out this video.
A pet-friendly senior living community
Pets are adorable and offer many health benefits to their caregivers, especially older adults. Ecumenical Retirement Community recognizes these special relationships and welcomes well-behaved pets to live on our campuses. We also have house pets for residents to enjoy, and therapy pets visit frequently.
Having a pet helps get seniors out of the apartment, meet new people, feel needed and exchange lots and lots of unconditional love. Check out this video of two canine residents at our sister company, Country Meadows Retirement Communities, and their humans sharing why pets help seniors live better lives.
A new carefree lifestyle
No dishes or yard work? Sign us up! We love to hear the reasons why happy residents decided to live at Ecumenical Retirement Community. Russel and Rose Marie moved in seven years ago and love their new carefree lifestyle.
Check Out Our Sage Page
Schedule an interview with an amazing resident for your class, organization or news story.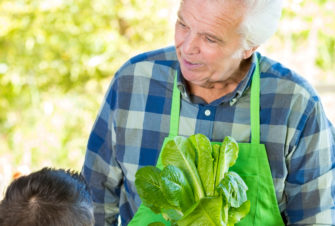 Learn More
Contact Us