Bring Your Life with You
Whether considering the best retirement communities for independent living, dementia care, restorative care or personal care/assisted living in Harrisburg, we invite you to visit our beautiful campus tucked away in a Susquehanna Township neighborhood, near Paxtang. See our resident-centered amenities and community outreach to engage and enrich our residents' lifestyles.
More Affordable Than You Think
As a not-for-profit, all-rental senior living community, we offer seniors affordable all-inclusive senior housing in a family-oriented, caring environment. Our suburban Harrisburg location makes it convenient for residents to remain active in their hometown while taking part in our vibrant community life. Contact our team today to review your preferences and wants, and they can provide lifestyles options of our monthly rentals for your consideration.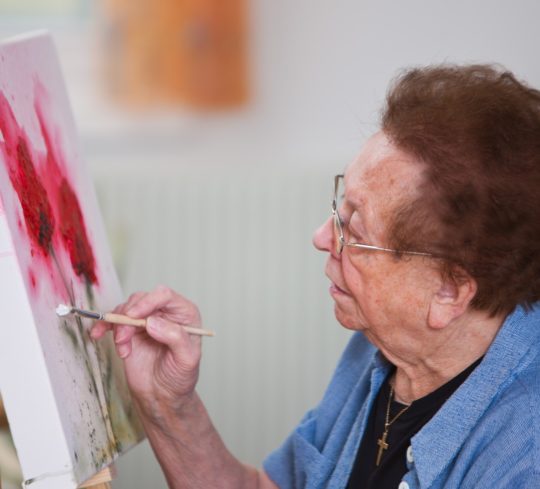 Active, Dynamic Living
Seniors who chose to make Ecumenical Retirement Community their home will find we offer retirement living with a purpose in all levels of care. We encourage our residents to take part in planning a well-balanced dynamic lifestyle based upon their own interests, not ours. You'll find many ways to plan your days. Check out our sample activities and events and resident photos. Or better yet, schedule a personalized visit any day of the week to experience liver on our campus yourself.
Individualized Services for Individual Needs
Ecumenical is the not-for-profit sister company to the family-owned and involved Country Meadows Retirement Communities, founded by the late Governor George M. Leader. The same quality, compassion and expertise extend to our services, programs and care here. Like Country Meadows, we promote an active, healthy and independent lifestyle for our residents—in all levels of care.
Depending on your needs and preferences, we can support you with all-inclusive living through: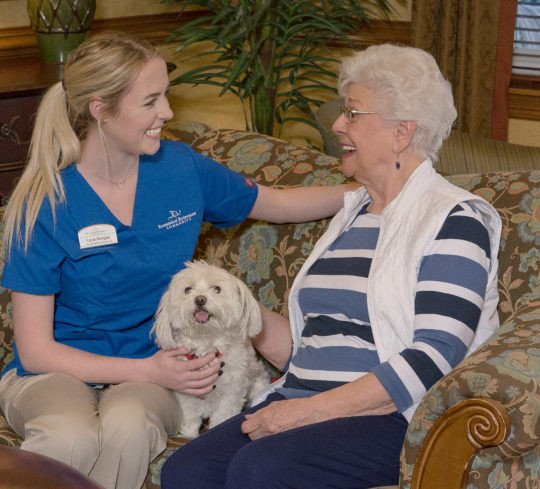 We're Here for You
We understand you need to find the right retirement community for you and your family on your own terms, on your own time. That's why we are ready to answer any questions and welcome you to a personalized visit any day of the week. We've worked with many individuals, couples and families for over 25 years and are committed to help you find your new home—wherever that may be.
Contact Us