A Position and a Purpose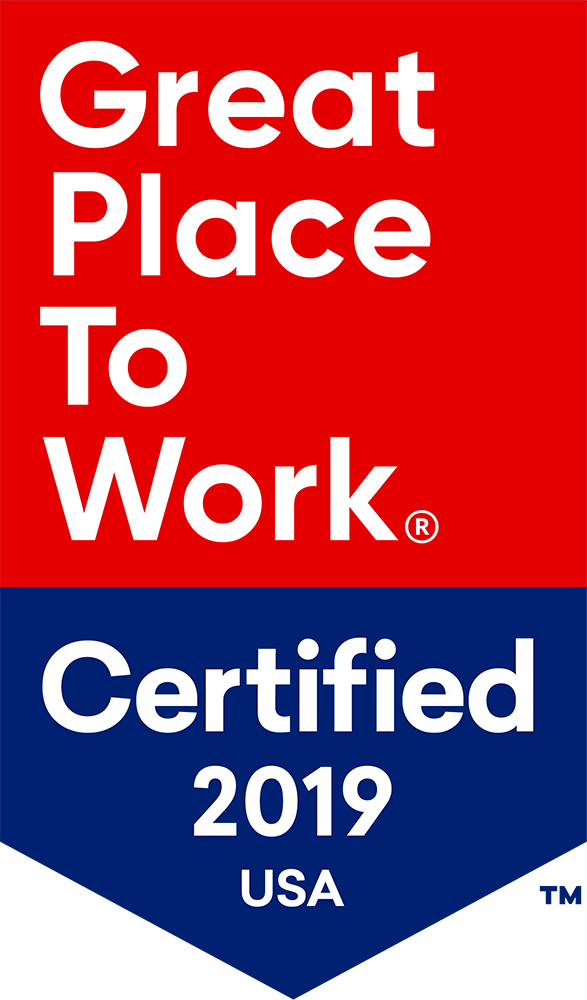 As you walk onto our campus tucked away in the heart of Susquehanna Township, you'll sense you're among family. Like our sister community, Country Meadows Retirement Communities, we look for co-workers with skills in their profession or the desire to learn one, but also a genuine motivation for making a difference. You will have the opportunity to make a connection with residents every day!
We offer a wide range of career options: full- and part-time opportunities from entry- to senior-level positions, clinical to culinary, licensed and non-licensed, in independent living to dementia care—and everything in between. See what may be right for you. We've also been certified as a Great Place to Work® and are so grateful to our co-workers for their positive and helpful feedback that earned us this honor.
Equal Opportunity Employer
Benefits at Ecumenical
We are proud to offer competitive wages, a great benefits package and even on-the-job training and continuing education to our hard-working co-workers. In addition, we offer many other co-worker benefits such as:
Employer Contributed Family Health Insurance*
Vision Insurance**
Free Dental Insurance**
Employer Paid Life Insurance*
Supplemental Life Insurance**
Employer Matched 401(k) Retirement Plan
Paid Time Off (PTO)
Paid Holidays
Birthday as a Holiday (one of our staff's favorite perks)
Tuition Scholarship
Career Paths
Co-worker Recruitment Awards
Country Meadows Foundation (grants for in time of need)
Helping Hand Interest-free Loans
Jury Duty Pay
Paid Short-Term Disability
Supplemental Short- and Long-term Disability Plans
Supplemental Insurance Plans***
Family and Medical Leave
Paid Bereavement Leave
Other Approved Leaves of Absence
Employee Assistance Program (EAP)
Home, Renters', Auto and Pet Insurance Discounts
Credit Union Membership
Onsite Lifestyle Coaching program
$2 Meal Plan
Cash Bonus Programs
*Available to full-time co-workers only (scheduled to work a minimum of 52 hours per two-week pay period)
**Available to co-workers who work a minimum of 30 hours per two-week pay period
***Available to co-workers who work a minimum of 35 hours per two-week pay period