Our Retirement Community in Harrisburg.
For over 25 years, Ecumenical Retirement Community, located in Harrisburg, PA near Paxtang, has been offering quality care with different lifestyles such as Independent Living, Personal Care, Memory Support and Restorative Care.
Our quality of services stems from our affiliation with our sister company, Country Meadows Retirement Communities and their stellar experience of serving the senior living needs of our residents. We hope you will add Ecumenical to the senior living communities you are considering as we strive each and every day to be one of the best retirement communities in Pennsylvania and for our families. We're a not-for-profit and all for our residents, their families and our co-workers.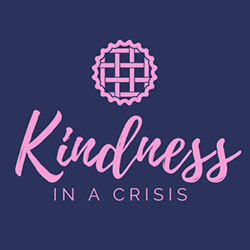 April marks a tradition at Country Meadows Retirement Communities: Practice Random Acts of Kindness. This year, perhaps more than ever, kindness is critical as we work together to support each other during a pandemic. While we practice kindness every day at Country Meadows, our co-workers and residents make special efforts to practice kind acts to honor our organization's co-founder, Mary Jane Leader.
How can we serve you?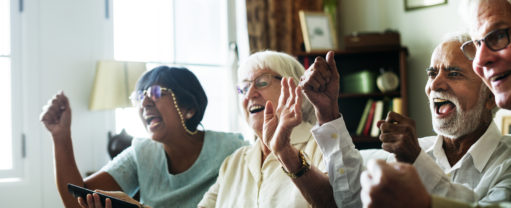 Here, you're family. And together, we're a community. Because here, residents bring their interests and experiences, and co-workers impart their talents and compassion. The spirit of our community comes from being a not-for-profit, senior living community designed to be the best retirement community with affordable all-inclusive lifestyles and rewarding experiences. Learn more about life at Ecumenical Retirement Community. And be sure to meet some of our residents while you're at it (they're worth meeting).
Work with us.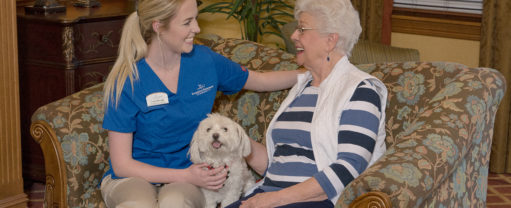 We're different than what you might expect because we're not a nursing home. We're a vibrant, active retirement community. At Ecumenical Retirement Community, we offer affordable senior living for residents who still have much to offer within or outside our community. If you enjoy caring for others, have experience working in a nursing home or assisted living homes or just enjoy spending time with seniors, you may have a place with us. See our career opportunities and join our team today.
Conveniently located in Harrisburg, PA
Move your cursor over the icons for location information.The blue pin indicates our Ecumenical campus.
SHOPPING

ACTIVITIES

DINING
HOSPITAL
HOUSE OF WORSHIP