Living with Memory Loss
Memory loss of loved ones can be one of the most challenging issues of aging. It can be particularly difficult for family members who find it harder to maintain relationships or spend quality time together with their loved ones. To best serve seniors and their families, we provide personalized therapeutic care for individuals with memory loss caused by Alzheimer's disease and other types of dementia. Caring for residents with Alzheimer's means recognizing they are individuals, deserving of respect and dignity. We build on this belief through our unique dementia care program that strives to enhance the quality of each resident's life. Despite the challenges of memory loss, we aim to help residents lead happy, fulfilling lives by participating in activities, sharing memories, contributing to a purpose and enhancing connections and loving relationships with their friends, families and neighbors.
Depending on the Stage of Memory Loss, our Memory Support Program Includes:
Personalized support plans to match your loved one's needs and preferences in a personal-care or secured neighborhood setting
Caregivers trained in memory support techniques
The Validation® communication method
Brain fitness activities and memory games to provide fun as well as intellectual stimulation
My Life Story projects to build our understanding of your loved one to in turn foster a better connection
Staff support 24 hours every day, including access to medical assistance
Three chef-prepared meals a day
An all-inclusive rental fee that includes heat, air conditioning, electricity, basic cable
Diverse social and recreational activities throughout the week
Accommodations for couples with different care needs to live together
Healthy-living wellness and specialized fitness programs led by our professional staff
Onsite salon and spa services for men and women
Proven Techniques
Validation Method
Through our specially trained co-workers, Ecumenical is proud to offer the Validation® Method to our residents with Alzheimer's disease and related dementia. Validation is a leading-edge memory loss therapy where co-workers enter the resident's reality rather than trying to bring the individual with memory loss back into ours. It teaches caregivers how to listen with empathy and ask questions that help those with memory challenges to fully express their concerns and frustrations ultimately reducing anxiety, building trust and restoring dignity. Best of all, Validation helps co-workers understand and appreciate the wisdom and knowledge of an individual with dementia. Ecumenical and our sister company, Country Meadows Retirement Communities, teach this method to other retirement communities and families in our mission to lead with innovation.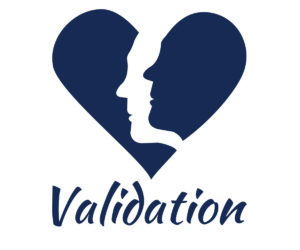 Compass Program®
Using the Compass Program developed by our rehabilitation therapy partner, Genesis Rehabilitation Services, every aspect of care is delivered based on a resident's individual needs. Our team assesses each resident and assigns one of four colors based on his/her level of dementia and current abilities. The awareness of human needs indicated by each color level helps co-workers to interact positively and meaningfully with each resident, meet his/her needs in effective ways and ultimately provide a better quality of life.
Memory Care Support Group
Join others to share your experience, questions and journey. Or, just to listen and learn. We'd love to have you!
Learn More
Supporting the Whole Family
Dementia is a family disease, not only affecting the loved one with memory loss. We understand that and offer a support group for families caring for a loved one with dementia and resources to use in coping and even strengthening your own cognitive skills through memory games and education. In partnership with the Alzheimer's Association, we host an on-campus support group open to the public, whether you have a family member residing with us or not. We're here to help all families living with these challenges as much as we can.