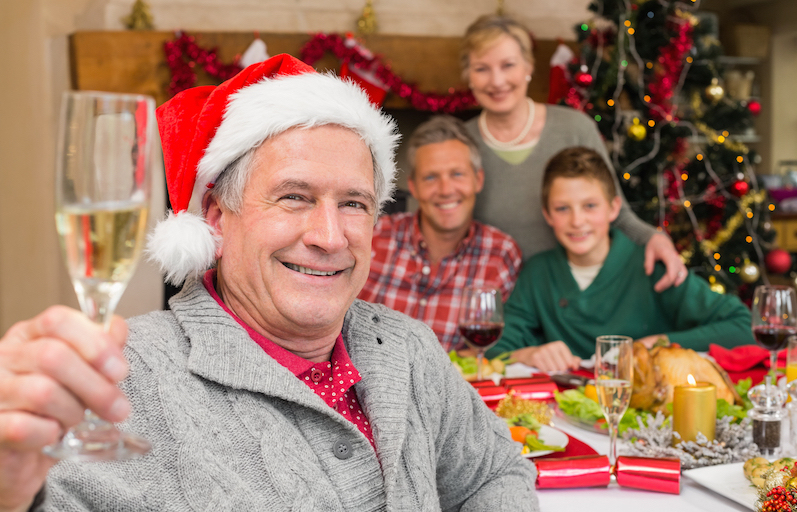 December 21, 2016
Seniors celebrate the holidays in style at senior living communities
Even when "the weather outside is frightful" during the wintertime holidays, you can count on the best retirement communities to be cozy, warm and comfortable. Knowing that most seniors look forward to the holidays, the staffs of retirement facilities make their residents' enjoyment of the season a priority.
Like most of us, seniors take delight in the pleasures that the holidays bring—special foods, cheerful music, twinkling trees and out-of-town visitors. At Ecumenical Retirement Community, we believe that our residents' retirement home is truly their home, so we foster the holiday spirit by decorating halls and common areas with wreaths, lights, and ornaments to please them and their guests.
Seniors actively get in the spirit
Our residents, however, aren't content to just sit back and take in the handiwork of our staff. The weeks leading up to the holidays find them hustling and bustling about as they participate in activities that include musical performances, cookie baking, various arts and crafts, classic movies and trivia, bingo and word games. Some of our residents also enjoy bus trips to view area Christmas light displays and to do holiday shopping.
And then there is the pleasure of holiday feasting. Like all of us who anticipate the once-a-year delectable foods that the holidays bring, seniors at Ecumenical eagerly look forward to the array of savory holiday meals and treats that our culinary staff prepares for them and their guests.
For some seniors, though, a difficult time
Despite this being a season of joy and hope, we recognize that some of our residents may not feel the positive emotions that some of their friends experience. In fact, some seniors may feel even sadder or lonelier during the holidays than at other times. Even though they are in the company of friends, neighbors and attentive caregivers, the holidays may remind them of people whom they have lost or memories of happier holidays in the past.
Our team of employees is mindful of their feelings and needs and do their best to get them involved in the holiday festivities within the retirement community. We want them to be able to enjoy the current holidays with their families and the friends they have made here. We actively encourage their families and friends to visit during the holiday season and invite them to join us for special meals and holiday-themed activities.
Ecumenical's senior independent living community and personal care (a type of assisted living) facility in Harrisburg, PA encourage family activities and visits with our residents not just during the holidays but throughout the year. These personal interactions are equally important for our seniors receiving physical support and memory care support (for dementia care).
We hope that you will contact us to learn more about Ecumenical and to schedule a visit to see our campus, including our senior apartments. If you do, you will see the extent of our senior living services in action and understand why our residents are happy to call Ecumenical Retirement Community their home.
Contact Us