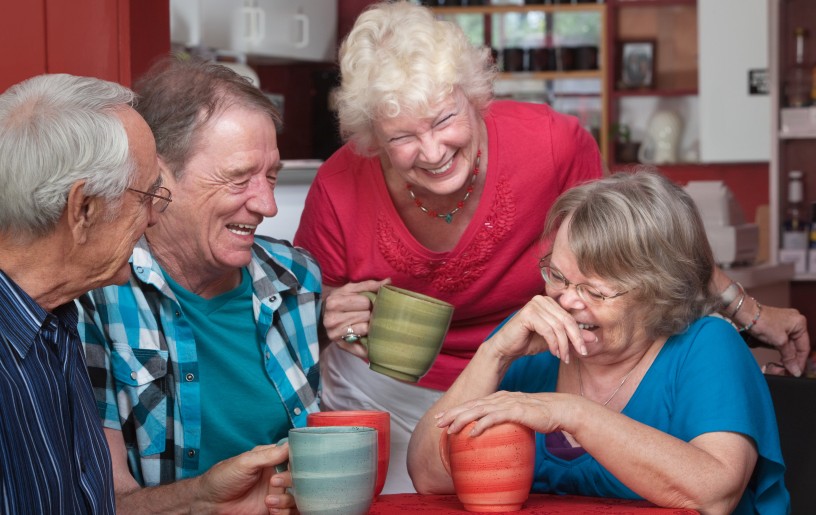 January 31, 2017
New year, new friends at retirement communities
A new year is a good time to begin seeking out new social connections, but some seniors find that to be difficult. For many, a senior living community makes those contacts easier, with the result being new friends to share their interests.
Having friends is vital to the happiness of most retirees. "Spending time with people who really know you affords you the freedom to be yourself, which increases contentment," according to David Niven, psychologist and author of The 100 Simple Secrets of Happy People. Expert opinions and surveys agree that friendship is essential to enjoying retirement living.
Friendship has health benefits as well. Social interactions can help reduce stress, depression and health concerns; boost the immune system; enhance self-esteem and create a more positive outlook.
Seniors at retirement homes have the advantage of multiple opportunities to form new relationships and lasting friendships. For residents of senior living communities, getting together regularly with friends is a big part of enjoying a full, well-rounded life.
At Ecumenical Retirement Community, our residents are drawn to our broad range of social and recreational programs. Our comprehensive community living offers educational talks, fitness classes, social events, volunteer work and spiritual enrichment programs that entertain, educate and energize participants.
These activities, shared with other like-minded retirees, create bonds of friendship, too. They bring people out to meet others with similar interests, often developing valuable, close relationships. There is so much going on at Ecumenical every day that people are alone only when they truly want to be.
Residents form and keep friendships through a variety of shared hobbies: sports and fitness, arts and crafts, music, worship, plants and gardens, baking and cooking, games, movies, volunteerism and shopping trips. Many of them also like to join with friends to chat at happy hour or over meals, served three times a day in our dining room.
A resident's family member, in a thank you note to Ecumenical, said, "Mom's greatest joy was the social environment." One of our residents told us, "I'm very happy here. Everybody is friendly and thoughtful."
We encourage a vital and vibrant retirement by providing our residents with many opportunities for socialization and camaraderie, whether residing in independent living or personal care, or receiving additional services like memory care or restorative care. We have found that regular social activities and communications result in improvements to their physical, mental, emotional and spiritual well-being.
If you're considering a move to a retirement community in Pennsylvania, we hope you'll visit our lovely, suburban campus. As an all-rental senior community, Ecumenical Retirement Community in Harrisburg, PA offers retirees an affordable living alternative in a family-oriented, caring environment. Please contact us for information or to schedule a visit.
Contact Us