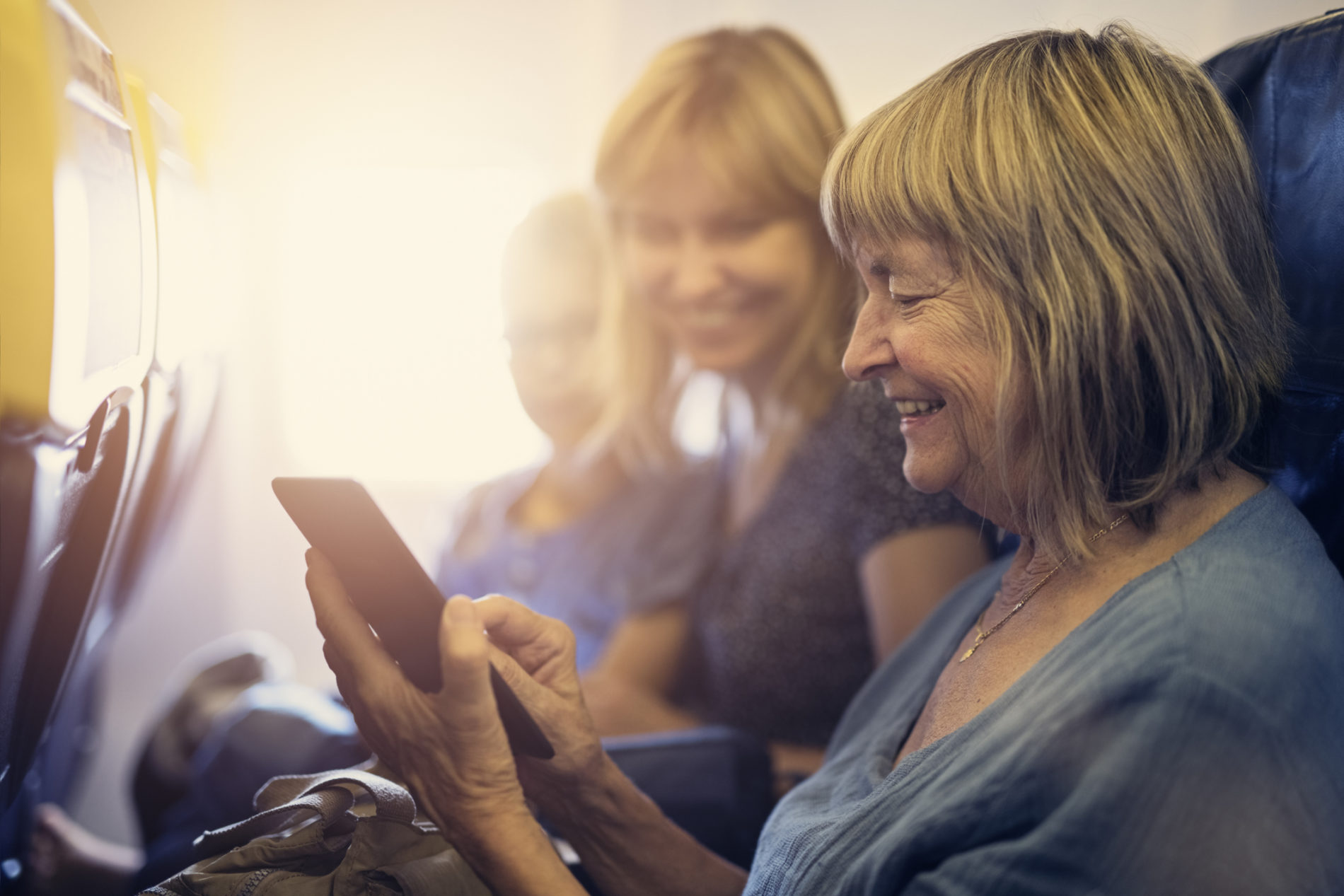 June 28, 2019
Guidelines for thorough preparation when traveling with aging parents
family, For Adult Children, Memory Care
Traveling with older family members can be a pleasant, memorable family bonding experience. The success of the trip, however, may depend on proper preparation to meet the particular needs of older travelers. This is especially important for those who are challenged by memory loss or receiving dementia care. For a smoother journey, plan with these 10 guidelines in mind:
Check with your senior family member's physician for approval to travel. Discuss medications, vaccinations and physical limitations.
If your parent or grandparent lives in a retirement community, inform the manager of the upcoming trip so staff can help prepare your loved one.
Avoid evening travel if possible for those with dementia as it can lead to heightened confusion and agitation.
If traveling by air, request special services (wheelchairs, specific seating and early boarding) in advance.
Plan for special dietary needs. Be sure suitable food will be on hand throughout your trip, and carry snacks and nutritional supplements as needed.
Pack prescriptions and medical documentation, e.g., Medicare and other insurance cards.
Give your parent a card with your name and cell phone number in case you get separated. Be sure she or he carries at least one form of ID.
Take a picture every morning to document how your family member with dementia is dressed if you should become separated.
Allow time for breaks and moving slowly from place to place. Arrive for flights earlier than usual.
Keep a daily routine, and try to maintain a schedule for medications, mealtime and rest time.
To quote Alexander Graham Bell, "Preparation is the key to success." As professional caregivers for seniors with health and memory challenges, we couldn't agree more with his wise words.
Senior services at Ecumenical Retirement Community in Harrisburg, PA
The dedicated, caring staff at Ecumenical Retirement Community offers personalized senior living services according to each resident's needs. Every co-worker we hire is trained to support seniors in leading purposeful lives and enjoying friendship and independence to the degree they are able.
If you're looking for a retirement community and considering a central Pennsylvania retirement home, we hope you will contact us to discover more about Ecumenical Retirement Community. We offer an independent living community and a personal care home, as well as memory support services and physical support services. We would be glad to schedule a visit for you.
Ecumenical's memory support program offers dementia care to seniors and families
With more than 25 years of experience with memory support at Ecumenical, we know dementia can be upsetting for seniors and families. We find that many families prefer their loved one to receive dementia care within our senior living community over an area skilled nursing facility.
We provide personalized, compassionate dementia care to meet the needs of persons with memory loss. Our approach is to regard each person as an individual, worthy of respect, dignity and the best possible quality of life. In addition to brain fitness exercises to stimulate their intellect, we engage them in activities that help them share memories and lovingly connect with family and friends. Contact us today to learn more about Ecumenical's longstanding memory support program.
Contact Us