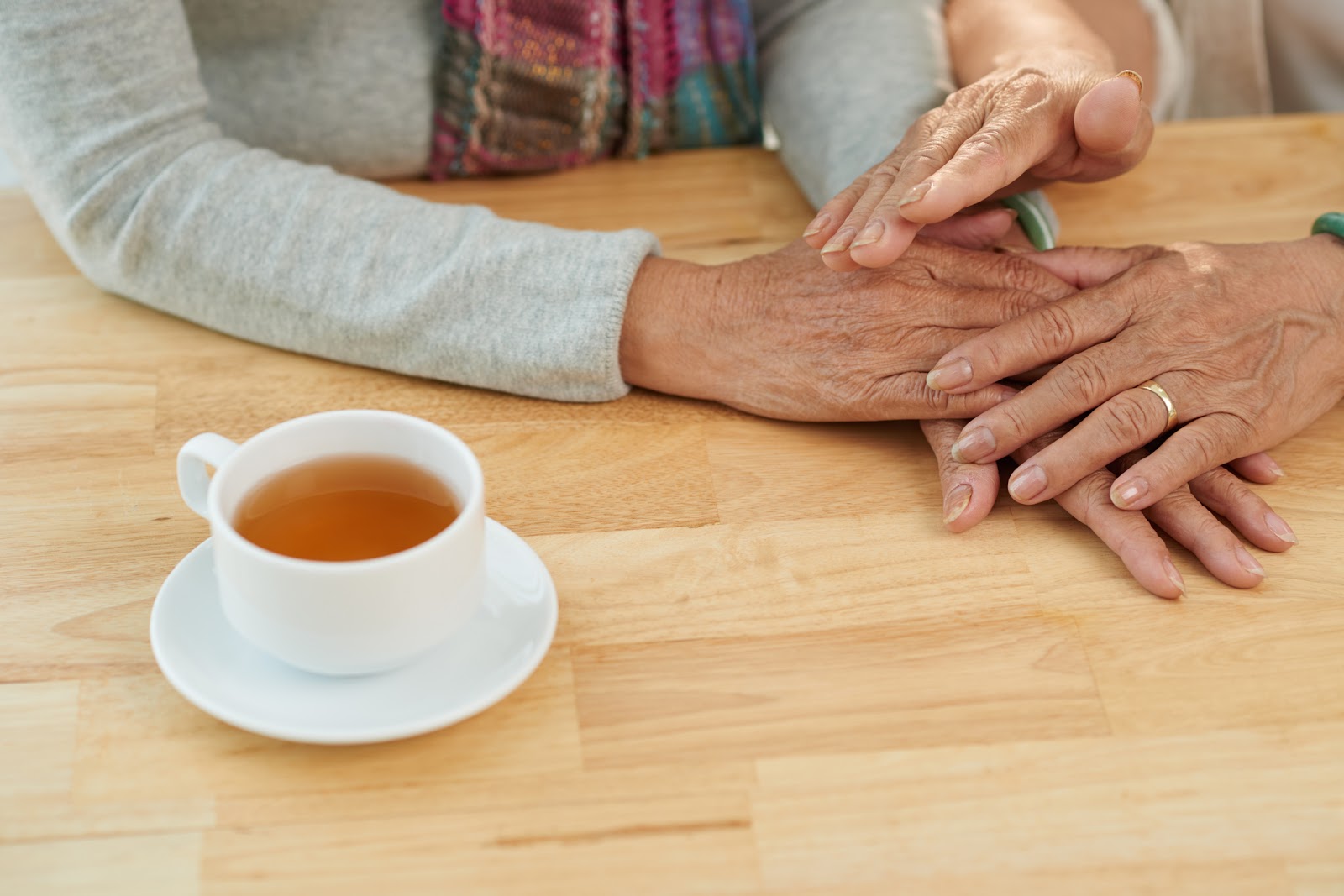 November 20, 2019
Depression shouldn't be part of senior living—support is available
For Adult Children, health, social activities
The National Alliance on Mental Illness (NAMI) says that about 6.5 million people—nearly one in five—of the 35 million Americans age 65 or older deal with depression. While depression can strike at any age, many seniors are first afflicted in their 80s or even 90s.
According to the NAMI, symptoms in seniors can differ from those in younger persons. It can be marked by memory problems, confusion, social withdrawal, loss of appetite, weight loss, pain, sleeplessness, irritability, delusions and hallucinations. So, it's not surprising that depression in seniors is sometimes mistaken for dementia or a number of other physical ailments.
Older persons are less inclined to seek treatment for depression, mainly because they feel shame or embarrassment. Some are concerned about the financial cost of recovery. But generally, family physicians can recommend treatment, usually covered by insurance, to alleviate their symptoms. If family members suspect depression in a loved one, they should encourage a visit to the doctor, just as they would for other medical conditions.
Why depression may begin later in life
As people age, they may lose a spouse or close friends who have been an important part of their social network. These experiences of loss, along with physical changes, can lead to depression.
Seniors with one or more chronic health conditions are at increased risk for depression. Unfortunately, while receiving adequate treatment for their primary medical issue, they may not be diagnosed and treated for their depression. A delay in treatment can mean needless suffering.
Socialization at senior living communities can help relieve depression
A community lifestyle, as offered by Ecumenical Retirement Community in Harrisburg, PA, improves mental health for seniors because socializing helps reduce feelings of isolation, which can result in depression.
For some residents, just knowing concerned neighbors and staff are nearby gives them comfort and alleviates anxiety. And with day-to-day household duties managed by caring staff, they're free to pursue hobbies and make new friends.
Friendship not only adds to contentment and an enjoyable retirement, it also has health benefits. In our experience, ongoing personal connections result in improvements to physical, mental and emotional well-being. Social interactions can decrease stress and depression, enhance self-esteem, create a more positive outlook and even help boost the immune system.
At Ecumenical Retirement Community, our residents enjoy a wide variety of group activities and recreational programs. Our comprehensive social schedule includes fitness classes, educational talks, social events, volunteer work and spiritual enrichment programs that energize, educate and entertain participants.
If you're considering a move to a retirement community in Pennsylvania, we hope you'll visit our pleasant, suburban campus. As an all-rental, all-inclusive senior living community, Ecumenical Retirement Community offers retirees affordable senior housing apartments in a family-oriented, caring environment. We hope you will schedule a visit or contact us for information.
Contact Us