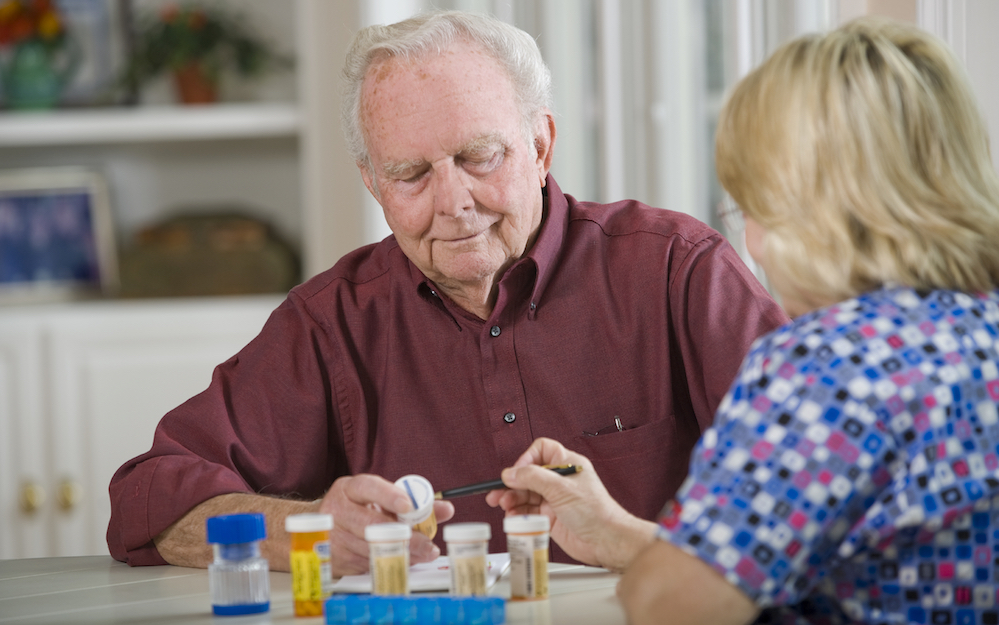 December 24, 2021
Why consider memory support or assisted living homes for a loved one with dementia
Memory Care, moving to a retirement community
Nearly 10 million new cases of dementia are diagnosed every year, and currently more than 55 million people are affected by dementia worldwide. It can be difficult to determine when it's time to consider a higher tier of care for a loved one with dementia. And although contemplating care options for dementia can be an emotional experience, it's important to know that there are several options available for seniors who need memory care or who are searching for assisted living homes with a focus in memory support.
Here are several signs that it's time to consider memory support or assisted living homes for yourself or for a loved one.
Warning signs of worsening dementia
Memory loss is very normal in adults aged 65 and older, so the warning signs that come with more serious diagnoses such as dementia or Alzheimer's aren't always easy to notice. Your loved one may be developing dementia if one or more of the follow symptoms become commonplace.
Clear changes in behavior – The most typical behavioral change connected to dementia is when a normally independent and active senior suddenly becomes lethargic, or neglectful. These changes can be in the form of a decline in basic hygiene or a more withdrawn personality.
Constant confusion or anxiety – Seniors who develop dementia often show early signs through forgetfulness. This is more than a missing set of car keys, however. Clear warning signs include forgetting to take medication consistently or getting lost when driving or walking to common destinations.
Sharp decline in physical health – If your loved one is showing unusual physical weakness or has lost a considerable amount of weight, dementia may be a concern – especially if any of these symptoms have caused falls or other physical harm.
How assisted living homes can benefit residents with dementia
Assisted living homes offer seniors who need varying levels of medical or personal care on a daily or consistent basis. Services within assisted living homes can range from medication management to help with physical limitations like dressing or bathing. The main goal of assisted living homes is to provide a home-like atmosphere that promotes a resident's independence as much as possible but that still keeps them safe from wandering or getting lost.
For seniors with dementia, this mix of a personalized, home-y setting, familiar routines and assistance or monitoring, when necessary, can help them feel safe and in control. To further keep residents with dementia safe, assisted living homes and memory support units generally do not have dangerous appliances like ovens or stovetops. Instead, routinely scheduled meals are provided for residents.
Services similar to those in assisted living homes that Ecumenical Retirement Community provides
Ecumenical Retirement Community is able to provide many of the same services in assisted living homes that help seniors with dementia and Alzheimer's through our Memory Support Program. All of our caregivers are trained extensively in the latest memory support techniques in addition to the Validation® communication method, a leading-edge and compassionate type of therapy for memory loss. In addition to our caring staff, here are just a few of the many amenities we offer:
Personalized support plans to match individual residents' needs
A choice of either a personalized care or secured neighborhood setting
Brain fitness activities as well as social and recreational programs
Accommodations for couples with different levels of care needs to live together
Three chef-prepared meals served daily
All-inclusive rental pricing that include heat, air conditioning, basic cable, and electric
Salon and spa services for both men and women on campus
24-hour staff support and medical assistance
If you are looking for assisted living centers in Harrisburg for a relative or loved one with dementia, we encourage you to contact us about our memory support services today.
Ecumenical Retirement Community is often considered one of the Harrisburg, Pennsylvania area's best retirement communities. Our senior living community offers residents everything from memory support, restorative care, and personal care to our independent living home services, all while providing seniors with a holistic approach to health and care. We also provide all our residents with 24-hour access to medical care, should an emergency arise. Our campus is designed to provide our residents with the chance to live life fully while enjoying retirement and receiving the care they need. Our knowledgeable and friendly coworkers at our senior living community are available to provide more information on all of the services and life-enriching activities we offer at Ecumenical Retirement Community as well as campus tour information in order to help you make the best decision while researching assisted living homes or senior living communities for you or your loved one. If you are looking for alternatives to assisted living in Harrisburg, PA, or a skilled nursing facility, contact us today. We look forward to hearing from you and showing you what Ecumenical Retirement Community has to offer.
Contact Us