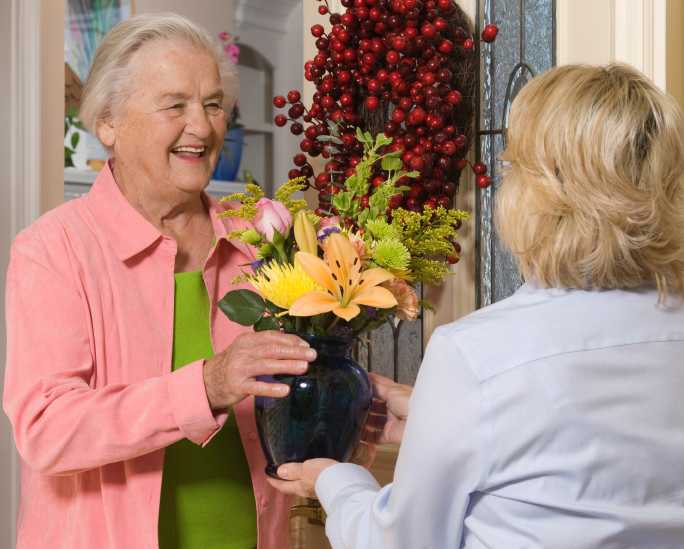 January 26, 2022
When to consider an assisted living facility
Assisted Living, retirement community, retirement home
As we grow older, our essential needs for a healthy and happy life will change as well. And for some seniors, the changes that come with growing older may require extra supervision or assistance with daily care. In these instances, assisted living can offer both the help needed in day-to-day activities as well as the benefits of all-inclusive senior living.
Here are some factors that make assisted living the right choice when it comes to considering retirement living options for yourself or your loved one.
Signs that assisted living may be the best option
Needing extra assistance as we get older is common for most seniors. In many cases a partner or family member is able to help with little disruption in normal routines. But when a sharp decline in health occurs, or a serious medical condition requires a higher level of care, the once-occasional need for help can grow to be too much to take on alone. Assisted living can be the right choice if your loved one is showing any of the following signs.
Falls become more frequent and severe
Confusion or memory loss puts your loved one or others in harmful situations
Memory loss becomes more prevalent
A sudden change in diet or hygiene
Personality changes or excessive mood swings
All of the instances above can be harmful for not only the senior experiencing them but for the caregiver as well. It's important to take note of any changes in mental and physical health not only to make the right decision about assisted living or other senior living options, but to be able to have meaningful conversations with your loved one about what may be best for their wellbeing.
What seniors can expect in assisted living
The purpose of assisted living care is to provide seniors with the medical or personal care they need on a daily basis while allowing them to keep as much independence as possible in a comfortable and supportive home-like setting. Assisted living facilities often come with all-inclusive senior living amenities so that residents can focus on enjoying life without having to worry about home maintenance or cooking meals. Many assisted living apartments are designed without dangerous appliances, such as an oven or stovetops, to avoid accidents.
There is a large portion of assisted living residents that suffer from dementia or Alzheimer's. In fact, U.S. News reports that nearly 60% of all assisted living programs offer additional memory support. To effectively provide these services, assisted living homes are often designed in a friendly, group living setting to keep residents from getting lost or wandering off and to help with socialization.
Services at Ecumenical Retirement Community for seniors in need of assisted living
Ecumenical Retirement Community is able to provide many services that are similar to the most common types of assisted living services. These needs are met through our personal care services. Apartments are available for seniors whose needs range from a small amount of daily help with dressing or bathing to those living with dementia or Alzheimer's and need elevated memory support. Here are just a few of the amenities we offer for our residents:
Three chef-prepared meals served daily
All-inclusive rental pricing that include heat, air conditioning, basic cable, and electric
Salon and spa services for both men and women on campus
24-hour staff support and medical assistance
Special accommodation for couples to live together while needing different levels of care
Social and recreational activity schedules
Mental and physical fitness activities
Medication management
Individualized support plans unique to every resident's needs
Housing in either a secure neighborhood or with a personalized care plan
If you are searching for the right assisted living care for a relative or loved one or assisted living alternatives in the Harrisburg, PA area, we encourage you to reach out to us and inquire about our services today.
Ecumenical Retirement Community is often considered one of the Harrisburg, Pennsylvania area's best retirement communities. Our senior living community offers residents everything from memory support, restorative care, and personal care to our independent living home services, all while providing seniors with a holistic approach to health and care. Our campus is designed to provide our residents with the chance to live life fully while enjoying retirement and receiving the care they need. Our knowledgeable and friendly coworkers at our senior living community are available to provide more information on all of the services and life enriching activities we offer at Ecumenical Retirement Community as well as campus tour information in order to help you make the best decision while researching assisted living or senior living communities for you or your loved one. If you are looking for alternatives to assisted living in Harrisburg, PA, contact us today. We look forward to hearing from you and showing you what Ecumenical Retirement Community has to offer.
Contact Us