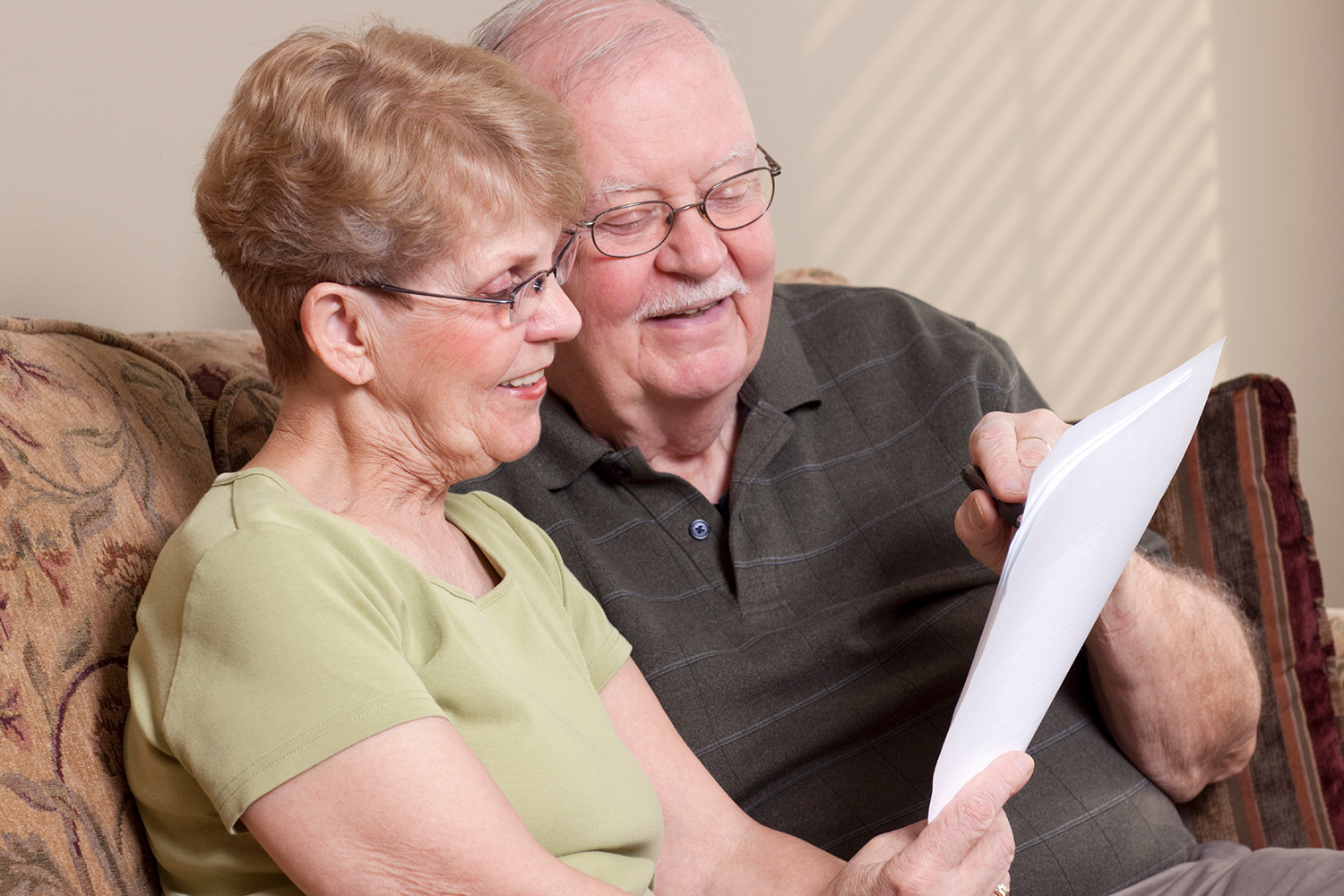 July 26, 2023
What does it cost to live in a retirement community?
As a top retirement community in Harrisburg, we often get asked, "What does it cost to live in a retirement community?" Often, we hear from adult children concerned about their aging parents:
"My mom lives alone in her home with private care but it is getting costly."
"My mother lives alone and I feel she is becoming too isolated from people and activities. She is still driving and is very independent."
"My father is unable to be left alone in his home. He cannot care for himself safely with having to go up and down steps."
While they understand the benefits of living in a retirement community like Ecumenical Retirement Community (attentive care, a sense of community, activities for mind, body and soul, safety and security), they worry that it isn't affordable for their family.
Aging at home vs. living in a retirement community
To get a fuller picture of the cost of retirement aging at home versus living in a retirement community, it is helpful to make a side-by-side comparison.
A list of current household expenses should include:
Housing costs (including rent or mortgage, insurance, housekeeping, maintenance and repair, taxes and HOA fees)
Utility expenses (such as electric, oil/gas, sewer, trash and water)
Lawn and garden upkeep and snow removal
Vehicle costs (including gas, maintenance and repair, registration and insurance)
Food costs (including groceries and dining out)
Cable and internet costs
When considering the cost of living in a retirement community, it is important to have a complete listing of included services and amenities since each retirement community has its own pricing structure. For example, Ecumenical's comprehensive plan includes an apartment, three meals a day, weekly housekeeping, maintenance, transportation to appointments and errands, social programs, laundry, cable television, WiFi and many other services, all on one convenient monthly bill.
Lifestyle costs
Senior living is more than just the bare necessities. Living a rich life includes entertainment, social activities and recreation. Retirement communities like Ecumenical offer fitness classes, day trips, arts and crafts workshops, informational programs, picnics and parties.
When calculating the cost of aging at home, it is important to include any costs for gym and club memberships, art and craft classes and similar entertainment and activity fees for an accurate comparison to retirement community living.
Safety and security
As we age, mobility and balance issues, decreased hearing and vision, and a lack of strength can impact daily living. Many seniors choose community living because it offers greater safety and security than aging at home. The environment is designed specifically to meet the needs of older adults. When calculating the cost of living at home vs. a retirement community, consider the cost of any safety upgrades that may be necessary in your home as you age, such as grab bars in the bathroom or wider doorways to accommodate a wheelchair.
Retirement communities also have trained staff to provide support. For many, the peace of mind knowing help is available is priceless. At Ecumenical Retirement Community, non-medical in-home care and emergency response are included in our service plans, along with 24-hour access to a professional medical staff.
Caregiving
The need for more care is a primary reason to move to a retirement community. Personal care services provide residents with occasional or ongoing support with daily activities from qualified caregivers.
When choosing between aging in place at home, private duty home care and a retirement community, compare the services provided in the retirement community's pricing with the costs of caregiving and in-home support. If family and friends are providing care, consider the expense of external support that may be required as the loved one ages. Ecumenical's comprehensive plans are designed so that you pay only for the level of care that you need.
Affordable senior living for your stage of life
What does it cost to live in a retirement community? We're glad you asked. We understand the price-sensitive questions and concerns because we're price sensitive too. That's why at Ecumenical Retirement Community, we offer all-rental month-to-month apartments with comprehensive pricing, simplified billing and no buy-in fee. We provide affordable lifestyle options and apartment styles with a wide range of amenities and programs.
For more than 25 years, Ecumenical Retirement Community has been one of the best retirement communities in Harrisburg, PA. Schedule a visit today or reach out to our friendly co-workers to learn more.
Contact Us