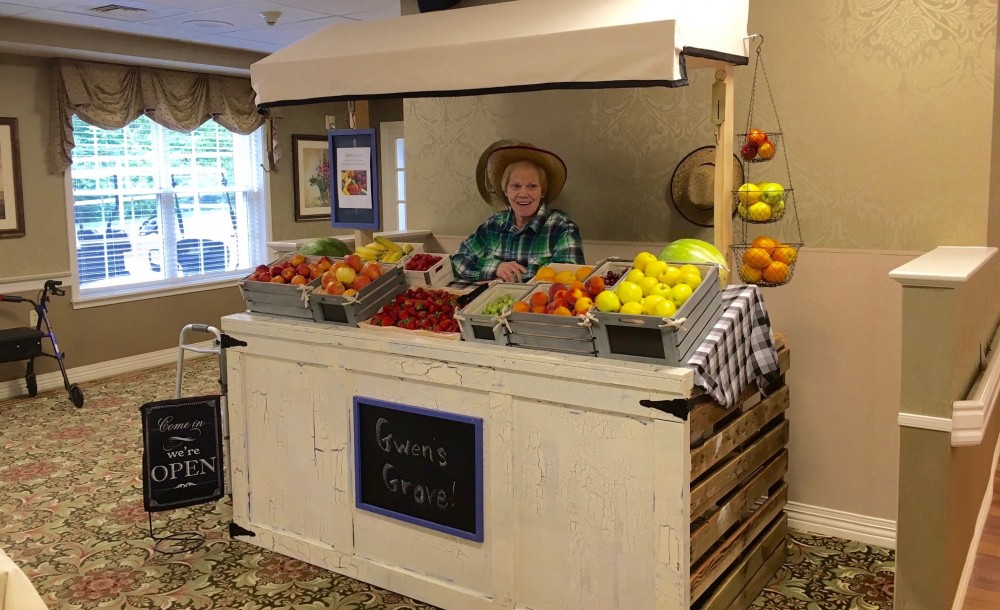 June 26, 2017
Summertime fruits are here, offering months of nutrition and flavor
Healthy eating in central Pennsylvania becomes more enjoyable in summertime when local fresh fruits hit roadside stands and stores. The seasonal fruits tempt us with their varied colors and promises of refreshment and assure us that we are eating healthily as well.
Ecumenical Retirement Community in Harrisburg, PA now makes summer-season fruits more accessible to residents with the convenience of Gwen's Grove, its in-house fruit stand. Named for Ecumenical's Dining Services Director, Gwen Bickel, the stand offers an assortment of in-season fruits throughout the summer. The source of this local, fresh fruit is Paulus Farm Market in nearby Mechanicsburg.
Nutritional value of summer fruits
With summer officially here, now is the perfect time to note the nutritional value of some of our favorite summertime fruits. All are low in cholesterol, sodium and fat and are significant sources of Vitamin C, plus the following:
• Berries (strawberries, raspberries, blackberries, blueberries) – Antioxidants, fiber
• Peaches, nectarines and cherries – Vitamin A, potassium, antioxidants, fiber
• Plums – Vitamin K, antioxidants
• Watermelon – Vitamin A, magnesium, potassium, antioxidants
• Cantaloupe – Vitamin A, B vitamins, potassium, fiber
• Apples and pears – Fiber
Discover healthy eating at Ecumenical
At Ecumenical Retirement Community, we encourage our residents to eat healthily and try to make that easy for them. We provide them with daily, nutritious meals, complete with healthy fruits and vegetables, served in the company of friends and neighbors. Our goal is to make mealtime a pleasurable and healthy dining experience for all our seniors, whether they live in our independent living community or a personal care home (referred to by some as an assisted living facility).
If you or a loved one is contemplating a move to a retirement community in central Pennsylvania, we hope you will consider Ecumenical and join us for a meal. If you have health care concerns and are considering a skilled nursing facility, you may find that our physical support or memory support program can meet your current needs just as well.
Please contact us to learn more about our senior living community and arrange a visit. We would be glad to show you senior apartments in our independent living community or our personal care home. And while you're here, perhaps you would like to stop by Gwen's Grove for some fresh, nutritious summertime fruit.
Contact Us