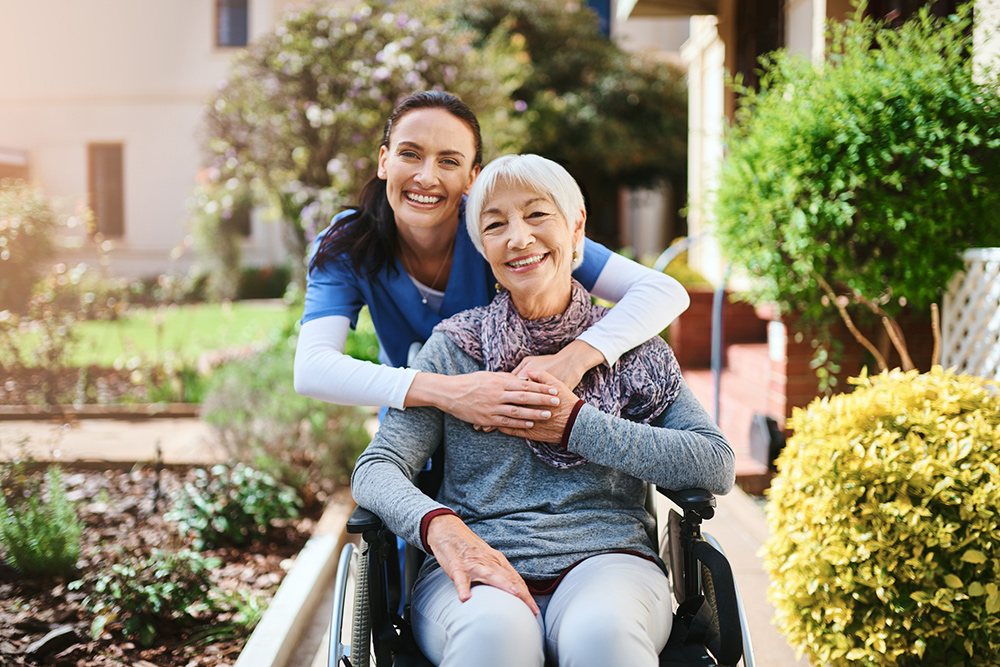 September 19, 2022
Strategies for Transitioning Parents to Assisted Living
Assisted Living
When transitioning parents to assisted living, ideally there is time to discuss details and plan for the move, and everyone is on board. But in reality, that isn't always the case. Often, a health setback sends an ailing parent to the hospital, and then it is apparent that they simply cannot return to their old life. If family members are unable to provide the daily care that is needed, a move to an assisted living community may be necessary.
At Ecumenical Retirement Community in Harrisburg, PA, we have helped families like yours with transitioning parents to assisted living. Here are some strategies to help ease the stress of changing caregiving settings.
Build a team
You don't have to go it alone. Build a team to help you through the challenges. Your team may include you, your loved one, family members, friends, caregivers, healthcare professionals, hospital administration, social workers and team members from the assisted living community. It could also include neighbors, clergy, moving companies, community agencies and more. Everyone has something to offer. Keep a list – a roster – of contact information handy and share it with others involved in the caregiving decisions, as needed.
While hospitals have discharge staff and social workers who can help with transitioning parents to assisted living, often you may have questions that they don't have the answers for, or they may not be available when you want help. At Ecumenical Retirement Community, we have decades of experience transitioning parents to assisted living. Your situation may seem overwhelming to you, but chances are we have helped another family like yours. Just ask us.
Be prepared
Being prepared can help you feel less anxious and can help smooth the process when transitioning parents to assisted living. Gather documents, such as a list of medications, diagnoses and contact information for your parent's healthcare providers. Don't forget to include financial and legal documents like a healthcare proxy or power-of-attorney. Write a summary of your parents' likes and dislikes, routine, anything that could be useful for staff to know.
Surround them with love, not new stuff
When transitioning parents to assisted living from hospital care, you may have an urge to buy new things for them to sweeten the move. But change is hard. A new TV may be nice but learning how to use a new remote may be one more challenge for an older adult during an already stressful time. Familiar items, such as photographs, a favorite sweater or bedding can be comforting. We have created a packing checklist to use as a starting point when deciding what to move. Talk to your loved one about what makes them feel most at home and if it makes sense to bring it to their new home.
Practice patience and empathy
We'll say it again. Change is hard. For your loved one and for you. Acknowledge the discomfort and accept feelings of sadness and grief. When your Dad's famous stubbornness comes out, instead of showing him you inherited his stubbornness, take a moment to understand why. Seeing your parent as vulnerable can be as frightening for them as it is for you. Empathy can go a long way to defusing tough situations during the transition.
Be informed
Our Resource Center and the Resource Center on our sister company Country Meadow's website has a wealth of guides to help you when transitioning parents to assisted living. From how to talk about Touchy Topics to Navigating the Maze of care options to help with legal and financial questions, we have the information you need.
Still have questions? Whether you have questions about senior care in general or want to know more about Ecumenical Retirement Community, we are here for you. Reach out to us for friendly advice from our nearly 30 years of caring for seniors, no obligation.
Ecumenical Retirement Community provides quality compassionate care for our personal care residents. Our team can provide you with more information on the services and amenities or set up a campus tour. Contact us today to schedule a visit of our retirement community in Harrisburg, PA and see how our residents live life with purpose.
Contact Us