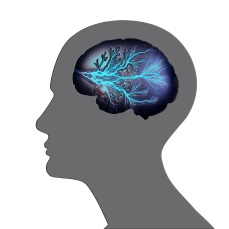 November 30, 2018
Seven steps to good daily memory care for seniors and seniors-to-be
Memory Care
Most people in or approaching their senior years are more concerned about losing their mental health (62 percent) than their physical health (29 percent). That was the result of a survey of 1,000 Americans on their primary concerns about aging.
We can expect that aging family members will experience some memory loss, but with little disruption to their daily living. They might occasionally forget an appointment, misplace items or forget someone's name. We now call these senior moments and, while frustrating, most older people laugh them off and accept them. To adapt, they might write more notes, make lists and check their calendars more frequently.
Recognize and seek help for dementia and memory loss in loved ones
The next stage of memory loss is mild cognitive impairment. This applies to seniors who routinely misplace items, forget information or have trouble following conversations. Families who notice any of these signs in senior parents or grandparents should be sure they see a physician for examination and treatment.
More advanced cognitive impairment is dementia, a disabling brain disease, with Alzheimer's disease as the most common form. Symptoms of dementia are lapses in memory, reasoning and judgment, as well as inappropriate behavior, disorientation, language difficulties and movement challenges. These symptoms interfere with seniors' ability to perform routine tasks and interact with people.
Seven steps to practice healthy memory care on your own every day
Though no one can ensure he or she will be spared the effects of dementia, everyone can take steps to lessen the risk and preserve memory function. Here are seven tips to boost memory at any age:
Engage in moderate exercise regularly.
Control stress and seek treatment for depression.
Get plenty of sleep and nap as needed.
Manage blood sugar levels.
Eat a Mediterranean diet.
Vary routines and learn new skills or hobbies.
Maintain an active social life.
Exposure to music might also be a memory-booster. A study at George Mason University showed that singing can improve memory, comprehension and mood. Other studies have revealed that listening to instrumental music when learning new facts and concepts can help retain knowledge and memory.
Ecumenical's memory support services are personalized and compassionate
Despite seniors' hopes to avoid dementia, it becomes a reality for many individuals—about 5.4 million Americans—and their families. At Ecumenical Retirement Community, we know how troubling the effects of memory loss can be for seniors and family members. That's why we offer personalized, therapeutic memory care in our Alzheimer's care facilities.
Ecumenical's memory support services enhance the quality of life for older persons at each stage of dementia. Our compassionate team of trained professionals cares for our memory-challenged residents with respect and dignity. Individualized dementia care plans recognize our seniors' needs and preferences, with support provided in a personal care or secured neighborhood setting.
At Ecumenical, we use the Validation communication process, where trained staff members work within a memory-impaired resident's own reality and help reduce his or her anxiety or frustration. Our memory care support program also includes brain fitness and memory activities, physical exercise and My Life Story projects (to get acquainted with residents with dementia).
If your senior loved one could benefit from the memory care program at Ecumenical Retirement Community in Harrisburg, PA, we hope that you will contact us for more information and to arrange a visit.
Contact Us