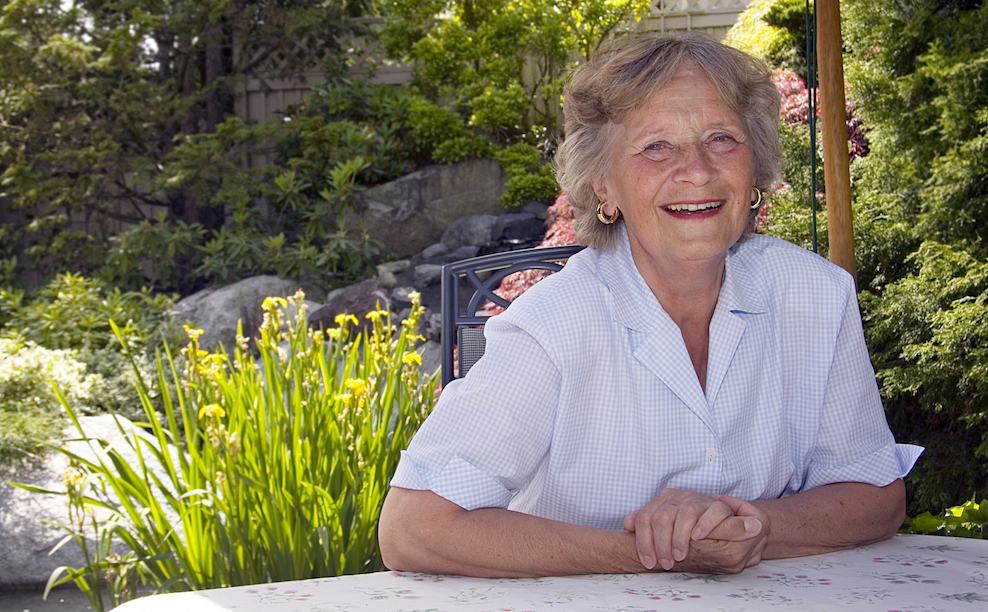 July 11, 2017
Seniors enjoy outdoor summertime pleasures at retirement communities
As summer in central Pennsylvania brings the warmth of sunshine tempered with cool breezes, visitors to senior living communities can see residents participating in a variety of outdoor activities. Healthy seniors find that being outside amid shade trees and bright flowers in early morning and evening can be rejuvenating and energizing.
Outdoor exercise
At Ecumenical Retirement Community, many residents enjoy simply walking amid the natural beauty of our safe walkways. Whether with friends or alone, they soak in the sights and sounds of peaceful strolls amid scenic nature.
Some of our seniors, who were avid gardeners before moving to Ecumenical, like having space here to continue their hobby. They take pleasure in getting their hands dirty to nurture plants and flowers, often in our Butterfly Garden, an official, registered Butterfly Monarch Waystation.
Outdoor sports and games are popular during summer mornings at Ecumenical, offering exercise, camaraderie and friendly competition. These fitness-focused activities include horseshoes, lawn darts, ladderball and golf putting. Independent living residents who are up for a greater golfing challenge can find several courses within easy driving distance to meet their needs. Also off-site, nearby streams and creeks await our serious fishermen.
Relaxation and recreation
For Ecumenical residents who enjoy the simple pleasure of sitting outdoors—either beneath shade trees or soaking in the sun—we offer comfortable seating around our campus for rest, reading and reflection. We also provide a picnic area for residents and their guests who wish to plan an outdoor summertime meal in a pastoral setting.
In addition, we organize outings for residents who enjoy getting outdoors and off-campus during summer months. For example, visits to Wildwood Park's Nature Center and nearby ice cream shops are among our popular group activities, as are trips to restaurants and shopping destinations.
Active senior living
At Ecumenical, we encourage a vibrant retirement by providing our residents with varied opportunities for socialization, whether residing in independent living or personal care, or receiving special services like memory care or physical support. Regular social activities for older persons, both outdoors and indoors, help maintain and improve their physical, mental and emotional well-being.
If you're in the process of selecting a retirement community in Pennsylvania, we hope you'll visit our lovely, suburban campus. As an all-rental senior community, Ecumenical Retirement Community in Harrisburg, PA offers retirees an affordable living alternative in a family-oriented, caring environment. Please contact us for information or to schedule a visit.
Contact Us