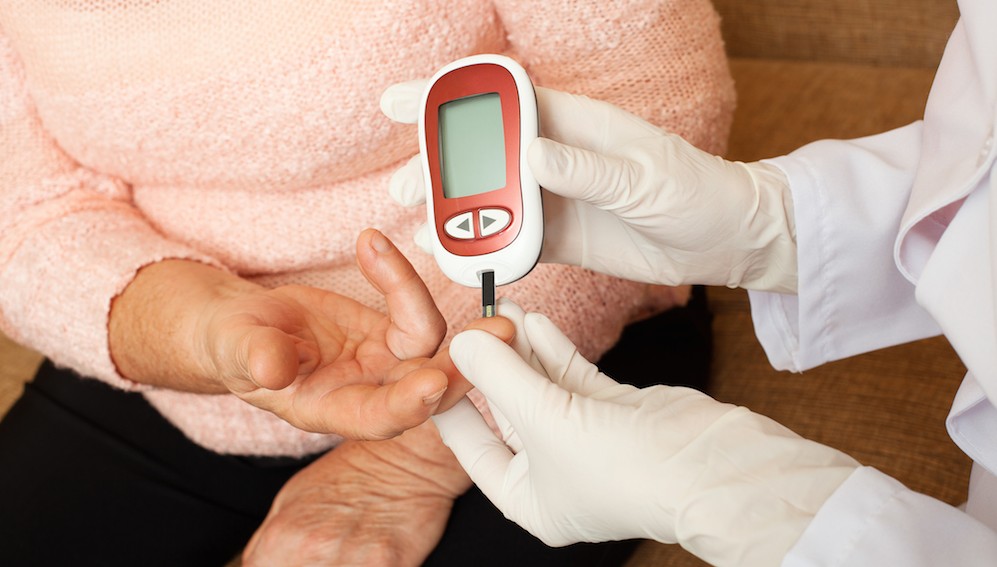 July 25, 2016
Senior living residents should watch diabetes and prediabetes carefully
With age comes greater risk for diabetes and increased challenges for those with the disease. But living a full life with diabetes, even in the senior years, is possible.
One in four Americans over age 60 has diabetes, according to the American Diabetes Association (ADA). Nearly 30 million people nationwide have the disease, and about 86 million have prediabetes.
With prediabetes, the blood sugar level is higher than normal. People with prediabetes can take steps to prevent or delay getting diabetes by working with a physician to lose weight, eat healthily and exercise regularly (at least 30 minutes, 5 days a week).
Seniors with prediabetes or diabetes often find that a senior living community meets their needs by assisting them with management and control of their condition. Ecumenical Retirement Community offers special diet accommodations upon request in all loves of care, as well as personal care services, including medication management and transportation to appointments, which can aid someone with diabetes. For those requiring more hands-on medical attention, our physical support program provides professional staff to work with residents in developing personalized plans to maintain and support their total well-being.
People get diabetes when their blood sugar reaches a dangerously high level. With type 1 diabetes, most common in children and young adults, the body makes little or no insulin. With type 2 diabetes, the body doesn't use insulin properly. Type 2, or adult-onset diabetes, is the form most commonly found in adults. Risk factors include being overweight, inactivity and a family history of diabetes.
Someone may have type 2 diabetes without knowing it. Symptoms include tiredness, hunger, thirst, weight loss, frequent urination, blurred vision and skin infections. If you or a loved one has any of these symptoms, consult your physician, who can diagnose for diabetes with a blood test.
If you are diagnosed with diabetes, your family doctor may refer you to an endocrinologist, who specializes in caring for people with diabetes. The physician may prescribe medication to stabilize your blood glucose levels. In addition, the National Institute on Aging (NIA) recommends controlling diabetes by monitoring glucose levels, making healthy food choices and exercising. The NIA also suggests that seniors with diabetes:
• Have yearly eye exams
• Have kidneys checked annually
• Get yearly flu shots, as well as the one-time pneumonia vaccine
• Get cholesterol checked routinely
• Take care of teeth and gums
• Know your average blood glucose level
• Protect skin. Keep it clean and treat dryness, cuts and bruises.
• Look at feet for skin changes
• Monitor blood pressure
Controlling diabetes is important because, over time, it can lead to heart disease, stroke, kidney disease, blindness, nerve damage and circulation problems. People with type 2 diabetes also are at greater risk for Alzheimer's disease.
If you are contemplating a move to a retirement community in central Pennsylvania, we hope you will contact us to learn more about Ecumenical Retirement Community in Harrisburg. We would be glad to introduce you to our independent living community or our personal care home services (referred to by some as an assisted living facility). If you have health care concerns and are considering a skilled nursing facility for short-term or long-term rehab support, you may find that our physical support program can meet your current needs just as well.
Contact Us