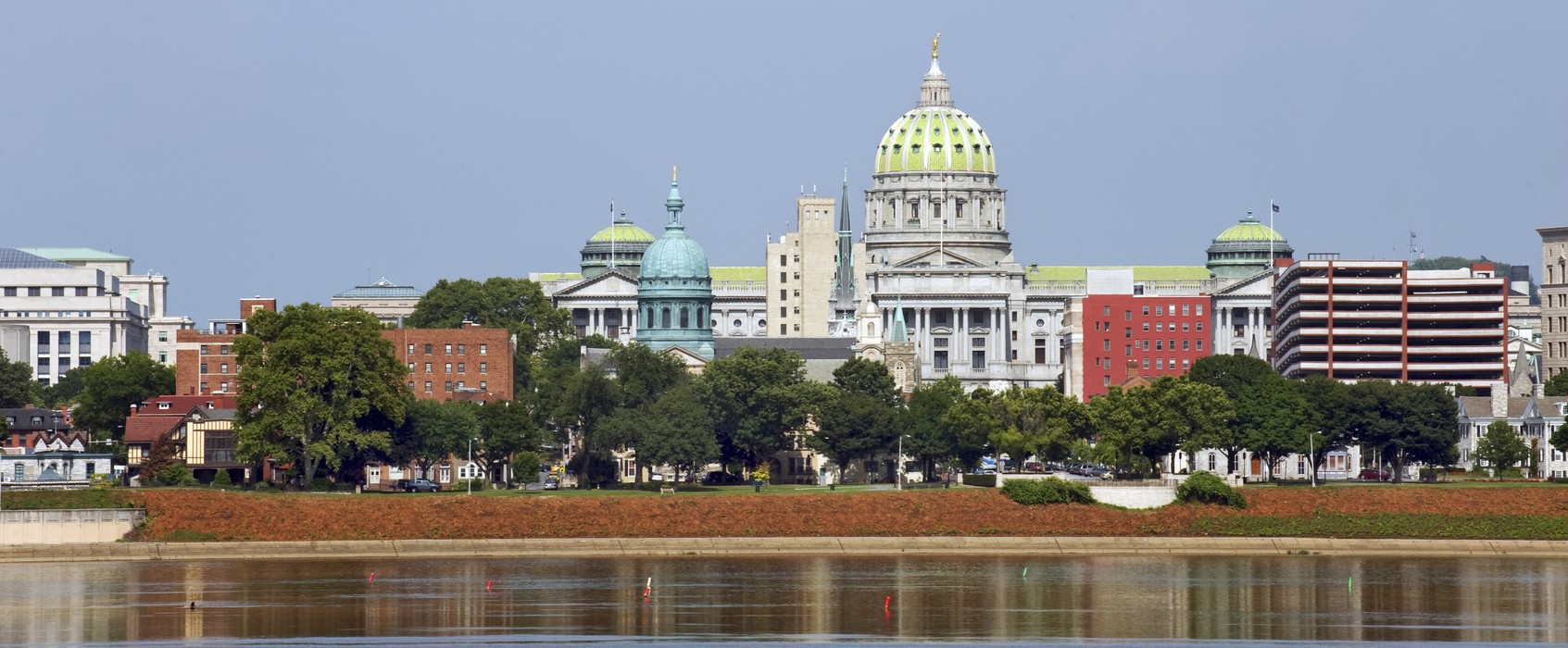 August 30, 2016
Senior living amid the sights of Pennsylvania's capital city
Seniors living in suburban Harrisburg, the capital of Pennsylvania, have more perks than the bordering Susquehanna River has fish.
U. S. News & World Report, in its 2016 rating of best cities to live, ranked Harrisburg 25th nationally, based on its quality of life and job market. Economically, the cost of living in central Pennsylvania is well below the national average, and Pennsylvania is regarded as a tax-friendly state for seniors. In addition, active Harrisburg seniors always have a variety of social and entertainment options nearby at any given time.
So it's no wonder so many retirees looking for a senior living community choose one in central Pennsylvania and, specifically, the Harrisburg area. And, when researching and visiting the best retirement communities in the region, invariably they place Ecumenical Retirement Community in Harrisburg at the top of their list.
Senior living for natives and newcomers
Most of our residents have selected Ecumenical Retirement Community because they can maintain connections to the region where they have lived most of their lives. These seniors want to enjoy vibrant senior living close to home at an affordable cost.
But Ecumenical also draws newcomers—those whose adult children have settled here or who have been charmed by the many cultural, educational and historical attractions within the region.
Harrisburg has something for every interest
• Nature lovers – Explore beautiful, rolling hills and valleys, all eye-catching during every season. Stroll on the path along the lovely, peaceful Susquehanna River or visit one of several area state or county parks.
• History lovers – Tour the National Civil War Museum and The State Museum of Pennsylvania, both in Harrisburg, as well as the nearby Gettysburg National Military Park and Pennsylvania Dutch Country in Lancaster County.
• Art lovers – Take in the creative works exhibited by local artists at the city's Susquehanna Art Museum and Art Association of Harrisburg.
• Theatre lovers – Be entertained by local actors at Theatre Harrisburg, Open Stage of Harrisburg and Gamut Theatre Group. Or, see traveling performers at Harrisburg Area Community College's Rose Lehrman Arts Center and the majestic Hershey Theatre, just 20 minutes away.
• Sports lovers – Cheer on the Eastern League's Harrisburg Senators baseball team, United Soccer League's Harrisburg City Islanders and American Hockey League's Hershey Bears.
And if grandkids visit, they'll want to go to Hersheypark, one of the nation's premier amusement parks with 13 roller coasters, a water park, family rides and multiple entertainment shows.
Retirees who no longer drive their own cars have access to Capital Area Transit, which provides bus service throughout the Harrisburg area. Of course, Ecumenical provides transportation to church and temple, shopping, errands, doctors' appointments and social and cultural outings to many places listed above. And for out-of-town visits to friends and families, the Harrisburg Transportation Station provides bus and train access to other cities.
You're invited: visit our retirement home
If you're considering a move to a retirement community in central Pennsylvania, contact us to arrange a visit to Ecumenical Retirement Community. We can tell you about everything the region has to offer, as well as our own services, including independent living, personal care and memory care and physical support programs. We proudly uphold the Harrisburg region's tradition of welcoming retirees and offering them the best that life can offer.
Contact Us