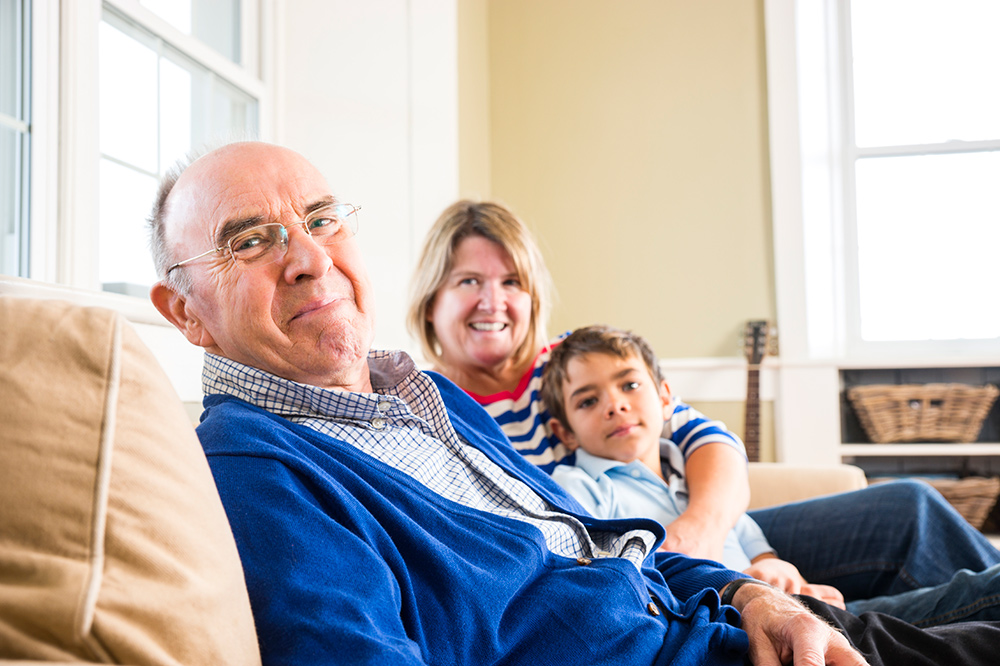 April 27, 2023
Sandwich Generation: Dementia Care Facilities Can Help
More than one-fourth of Alzheimer's and dementia caregivers are 'sandwich generation' caregivers-caring for someone with dementia and a child or grandchild at the same time, according to a report from the Alzheimer's Association. Often, the financial, physical, and emotional challenges of caring for a parent with memory loss and a young child and working full-time can be overwhelming. That's where dementia care facilities can help.
Understanding the challenges of the sandwich generation
Sandwich generation caretakers are typically about a decade younger than caregivers who do not have a child at home, according to a University of Michigan Department of Psychiatry study. Couples waiting until later in life to start a family are more likely to have an older parent needing care as well as a young child, or they may be caring for a grandchild and a parent.
Most often, caregivers are women and work full-time. According to a recent Prism report, about one-third of dementia caregivers typically provide at least 20 hours of care per week. This can include personal care (bathing, feeding, and toileting), household tasks (shopping, cleaning, managing finances), and other routine tasks (supporting the person with dementia at medical appointments).
Often, caregiving needs require time away from work. The demands of care for some caregivers are too great to balance full-time work and they choose to work part-time or quit work altogether. This can increase the financial strain, especially for sandwich generation caregivers.
Where to find help
If the challenges of being a sandwich generation caregiver are familiar, you are not alone, though it may feel like it at times. Family dementia caregivers often experience social isolation.
The Alzheimer's Association offers these tips:
Take care of yourself
Maintain good communication
Seek support
Talk to your employer
Know you're doing your best
Dementia care facilities like Ecumenical Retirement Community can help.
Even if you are caring for your loved one with dementia at home, dementia care facilities like Ecumenical Retirement Community offer resources to help sandwich generation caregivers.
Support. Ecumenical's Caregiver Network for Memory Support meets monthly for caregivers to share advice, learn from educational speakers and discuss any questions they may have in a supportive environment with others experiencing similar challenges. This in-person group is free and open to the public.
Free resources and guides. Ecumenical and our sister company, Country Meadows Retirement Communities have decades of experience providing care to older adults with memory loss. We have created guides to help families on their personal journey with dementia. Understanding Dementia's Effects on Your Loved One and Family helps families understand what their loved ones are going through and how to add quality to their lives and cope with these changes. Finding Your Way to Caring for a Loved One and You helps families understand how caregiving affects daily living and offers strategies for coping. More free resources are available in our Resource Center.
Advice. Have questions? Co-workers at Ecumenical Retirement Community can provide answers to your questions about dementia care facilities, including care, services and financial details when considering a transition from home care to a memory support community.
Compassionate senior memory support from dementia care facilities
Sometimes, despite Herculean efforts, love and the best intent, families need help caring for their loved ones with dementia to keep them safe. Dementia care facilities offer secured surroundings, support for daily needs and opportunities for socialization for loved ones with dementia.
For more than 25 years, Ecumenical Retirement Community has been one of the best dementia care facilities in Harrisburg, PA. Our memory support services include personalized support plans, a secured neighborhood setting, caregivers trained in memory support techniques, staff support 24 hours every day, all-inclusive living, our new friendship suite living option and more. Schedule a visit today or reach out to our friendly co-workers to learn more.
Contact Us