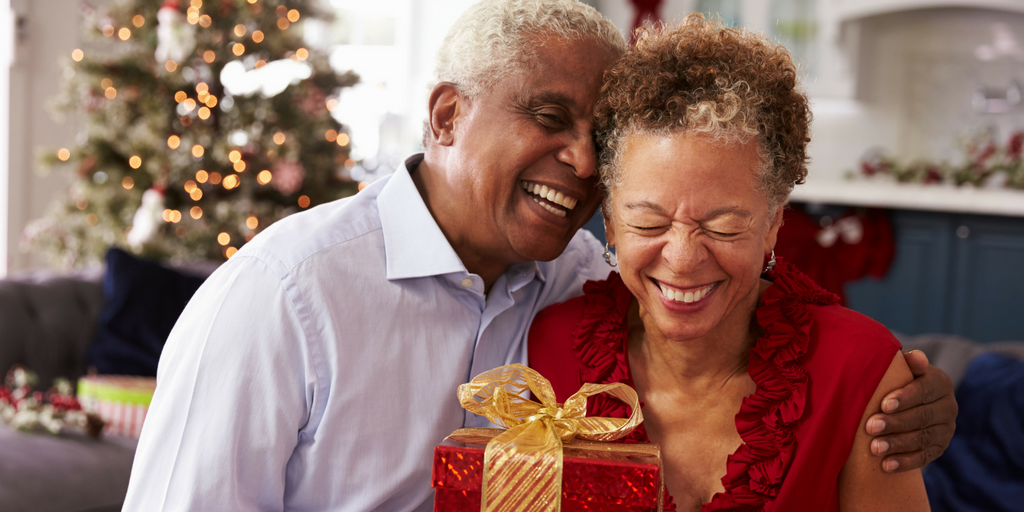 December 12, 2017
Retirees welcome holiday visitors to their senior living communities
Assisted Living, family, Memory Care, Personal Care
"The greatest gift of all is to spend Christmas with those you love." Most of us would agree with this sentiment expressed by an unknown writer. And the best retirement communities not only agree but encourage and welcome family visits with residents over the holidays.
No matter our age, we approach the holiday season with anticipation. Though we might have looked forward to gifts as children, with maturity we realize the presence of loved ones is what means the most to us. We see that love conveyed daily during the holidays as residents reunite with relatives and long-time friends. Whether seniors are in good health and living in our independent living community, receiving support in our personal care (assisted living) facility or in need of our memory support services (dementia care), they enjoy having visitors to share holiday celebrations with them.
We invite guests to our senior living community to join residents for festive concerts, carol sings, special meals and other seasonal programs. Our residents also enjoy a variety of holiday-themed social activities—preparing cards for mailing, making arts and crafts, baking cookies, playing games and watching classic movies.
Tips for visiting loved ones receiving dementia care
At the same time, we're aware the holidays can be challenging for some families, particularly ones whose family members have dementia. To assist these families, Ecumenical Retirement Community has a few tips to offer when visiting senior relatives with dementia:
• Visit at a time of day when loved ones are at their best.
• Make eye contact and address them by name.
• Speak clearly and slowly enough to be understood.
• Share memories. The past can be easier for them to discuss than the present.
• Avoid correcting them, which can cause stress and frustration for everyone.
• Really listen as they talk, respond and pay attention to their emotions.
We suggest families use the Validation® Method to communicate with seniors with dementia, just as our staff is trained to use as part of our memory care services. With Validation, we enter the residents' reality rather than trying to bring them into ours. We ask open-ended questions to help them express their concerns while reducing their anxiety. For instance, a senior with dementia might be worried that his wife has been gone too long at the grocery store, forgetting that she died sometime ago. Rather than correct his misperception, we might ask him to tell us about her to help ease his fears. "What does she enjoy cooking?" "How does she like to spend her spare time?" This validates his perception and lets him feel he is being heard and respected. (To learn more about Validation, visit the Validation Training Institute, Inc.)
Our team of co-workers has the experience and compassion to comprehend the feelings and needs of seniors with dementia. They involve them in holiday festivities within our retirement home so that they can enjoy the holidays with friends here as well as their families.
Memory Support Services
At Ecumenical Retirement Community in Harrisburg, PA, we realize memory loss can be upsetting and debilitating for seniors, which is why we developed our memory care support program more than 30 years ago. We find that families often prefer memory care provided within our senior living community over a skilled nursing facility in Harrisburg.
With memory support, we reach out to persons with memory loss with personalized care to meet their needs. We recognize them as individuals, worthy of respect, dignity and the best possible quality of life. In addition to brain fitness exercises to stimulate their intellect, we engage them in activities that help them to share memories and lovingly connect with family and friends.
We hope that you will contact us to learn more about Ecumenical's services and to schedule a visit to see our campus and senior apartments. If you do, you will see the extent of our senior living services in action and understand why our residents are happy to call Ecumenical Retirement Community their home.
Contact Us