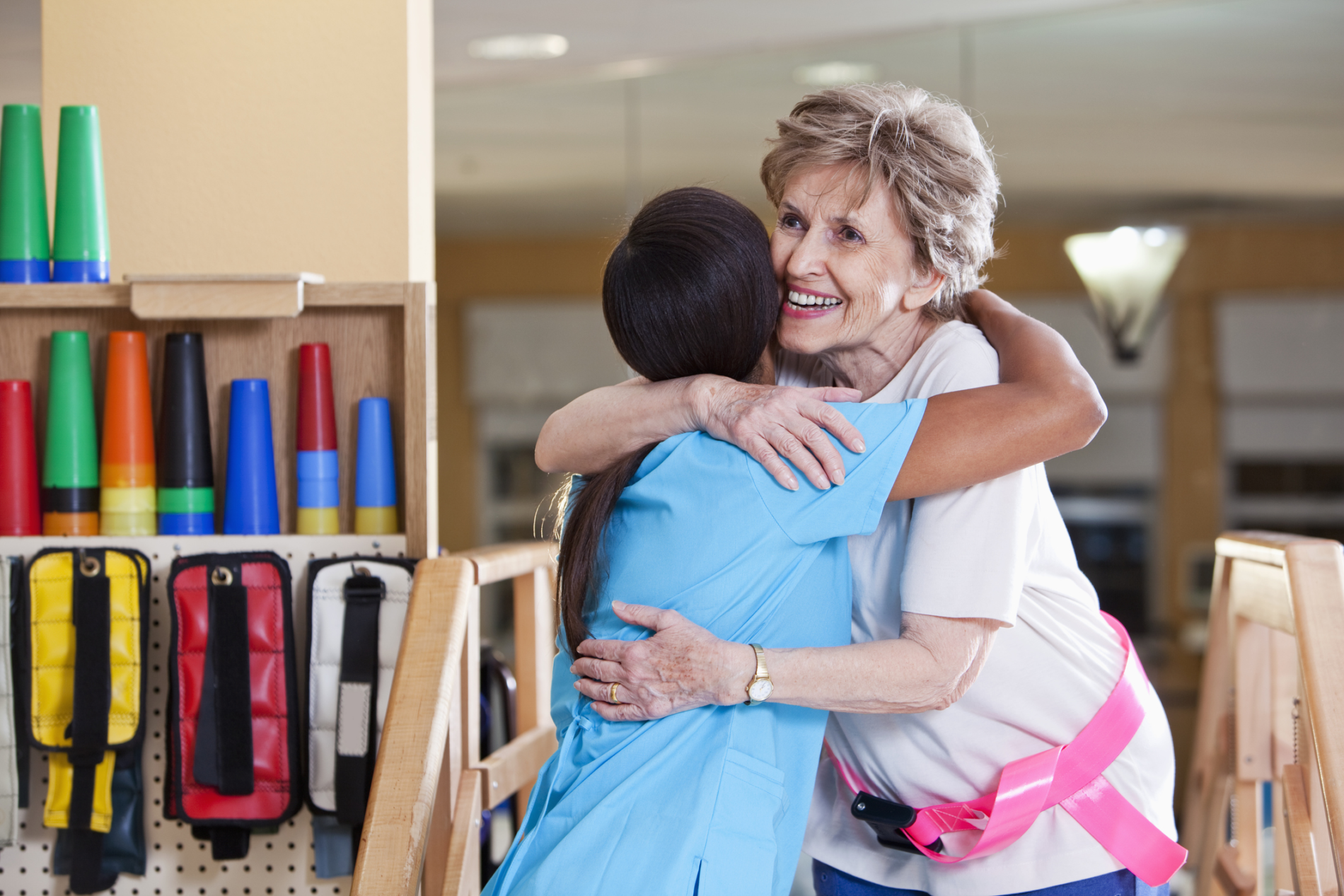 October 16, 2019
Restorative care—a promising alternative to nursing home care
For Adult Children, health
After surgery for a broken hip, Mary was by no means ready to return to her home, even with her children regularly visiting and helping. She was weak, in pain and required physical therapy before she could even think of resuming her formerly active schedule.
Her family was looking into nursing home care until her daughter heard about restorative care from a friend. Restorative care is offered at some personal care homes and assisted living facilities and generally costs less than a skilled nursing facility. After inquiring about it further, Mary and her family decided it would meet Mary's needs. Several weeks later, Mary returned home in much better physical condition, and that meant she also was becoming her positive self again. She and her family could not have been more pleased with her recovery.
Like Mary, many seniors aren't ready to return to their homes immediately after illness or surgery. And while some may choose nursing home care for rehabilitation and recovery, others find that restorative care can ease the transition equally well and more comfortably in a more homelike environment.
Research has shown that seniors receiving restorative care following hospitalization experience improved function over those who don't. It also lowers their risk of readmission and emergency department visits.
At Ecumenical Retirement Community in Harrisburg, PA, our restorative care program enables older adults to recover in a homelike setting rather than in a skilled nursing facility and with goals tailored to their situation and needs.
Short- and long-term restorative care at Ecumenical Retirement Community
At Ecumenical Retirement Community, restorative care offers seniors more support than they would receive in traditional personal care or assisted living. The Ecumenical team of health care and therapy professionals works with seniors to develop a personalized support plan with short-term and long-term goals. Rather than generating a feeling of dependence, as in some nursing home care centers, restorative care at Ecumenical encourages seniors' active participation in their care. The ultimate goal is for them to grow stronger, more active and more independent.
Restorative care services also can support seniors in managing chronic conditions including joint problems, muscle weakness and falls, arthritis and chronic pain and incontinence.
Customized plans created for seniors at Ecumenical include physical, occupational and speech therapy; exercise to improve strength, balance and flexibility; specialized approaches to perform daily tasks such as bathing, dressing and walking; and emotional and spiritual support.
If you're looking at nursing home care for your senior loved one, we hope you will consider the alternative of restorative care at Ecumenical Retirement Community in Harrisburg, PA. We invite you to contact us to learn more about our services or schedule a visit.
Contact Us