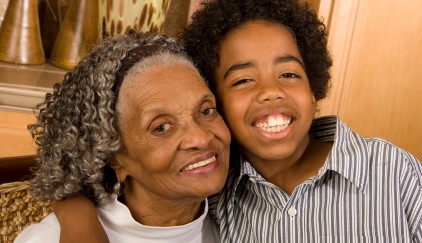 April 11, 2022
How to research care for dementia or memory loss of loved ones
Memory Care
When a diagnosis of dementia or memory loss of loved ones begins to affect everyday activities, it may be difficult to know where to begin when looking for care that meets their needs. It can be an emotional process, but the best retirement communities provide information and resources in a caring way to ensure that you feel supported while making difficult decisions.
What type of care does my loved one need?
Understanding the condition of your loved one and the stage of their memory loss is important so that you can select the program that is right for them. In early stages of dementia or memory loss of loved ones, it may be possible for them to remain in an independent living home and participate in programs which provide routines to ease the frustration and anxiety they feel.
In the middle and late stages of dementia, a move from independent living to an assisted living facility will provide the higher level of care that is needed. Secured living areas and support with daily activities, hygiene, and personal care will ensure the health and safety of your loved one and give you peace of mind.
To determine if it is time for your loved one to be part of a memory support program, there are many resources available. From understanding when care is necessary to how much care will be needed, it's recommended to do as much research as possible to help you find the best possible fit for your loved one. Doing the proper research ahead of time will also help you be more prepared to discuss all of the care possibilities with family and loved ones.
What memory care services are available at retirement communities?
Retirement communities offer a wide range of memory care services for those with dementia or memory loss of loved ones, which support residents and their families through all the stages of dementia or memory loss. Look for all-inclusive senior living programs that:
Provide a personalized support plan to match your loved one's needs and wants
Address common emotional needs (frustration, anxiety, and loneliness)
Offer fun and intellectual stimulation with brain fitness activities
Focus on the whole body with customized exercise programs to promote balance, stretching, strength and endurance
Offer living areas with secure entrances and exits, while including access to safe outdoor areas and paths
Provide added support with daily activities, meals, hygiene, continence management and personal care when it is needed
Offer support groups and resources for people caring for loved ones with memory loss
How do I choose the right memory support program for my loved one? 
Once you understand your loved one's needs and the services you are looking for, you are ready to choose a program. You can find recommendations for programs through your local senior center, doctors, other caregivers, or by searching the Alzheimer's Association's online Community Resource Finder. You can narrow your search by interviewing program directors by phone. Lists of important questions to ask can also be found on many senior living blogs. Make sure to visit the facility in person several times to confirm that it is the right fit for your family.
Selecting the right type of care for your loved one with memory loss can seem overwhelming, but dementia or memory loss of loved ones does not have to be dealt with alone – there is support available to help you every step of the way. Once you have made a thoughtful and informed decision, you can focus on spending quality time with your loved one, confident in the knowledge that their needs are being met with care and compassion.
Learn more about care for those with dementia or memory loss of loved ones with Ecumenical Retirement Community
Ecumenical Retirement Community is often referred to as one of the best retirement communities in all of Pennsylvania. Our senior living community offers residents everything from memory support, restorative care, and personal care to our independent living home services, all while providing seniors with a holistic approach to health and care. Our campus is designed to provide our residents with the chance to live life fully while enjoying retirement and receiving the care they need. Our knowledgeable and friendly coworkers at our retirement community are available to provide more information on all of the services and life enriching activities we offer at Ecumenical Retirement Community as well as campus tour information in order to help you make the best decision while researching communities for those suffering from dementia or memory loss of loved ones. If you are looking for the right assisted living facilities or programs with memory care, contact us today. We look forward to hearing from you and showing you what Ecumenical Retirement Community has to offer.
Contact Us