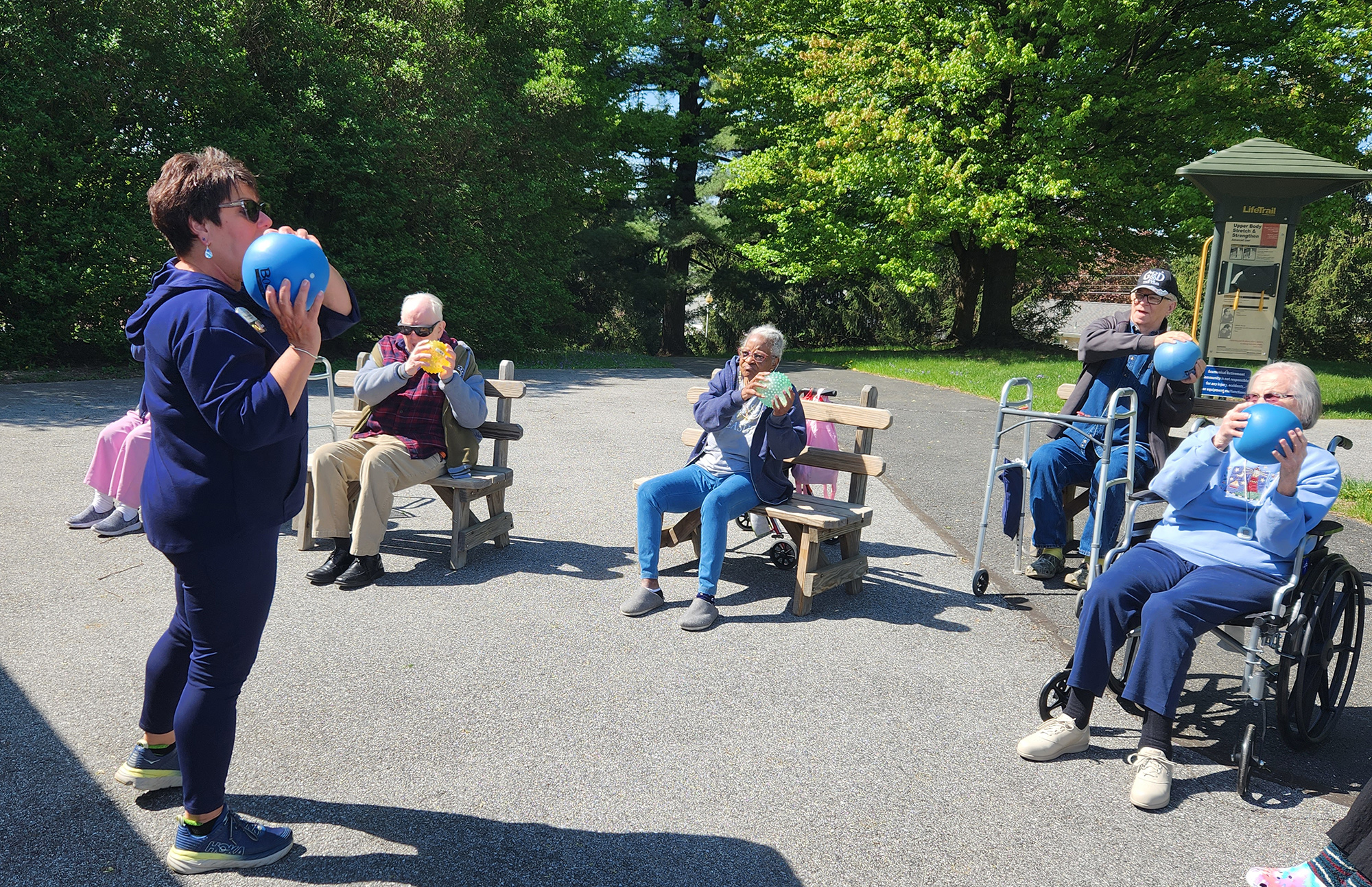 August 18, 2023
Reinventing Retirement: Baby Boomers Make the Senior Living Transition
By 2030, baby boomers, all 70+ million of them, will have reached the age of 65. Sometimes called the Silver Tsunami, this will create an unprecedented demand for retirement options. So now as they approach retirement, how will their senior living transition be different from their parents'?
"Today's older adults are often active, engaged, tech-savvy and eager to learn and experience new things, according to California State University, Northridge health sciences professor Stephan Chung. In "Baby Boomers are Redefining What it Means to Be Old", he said, "They are a testament to the fact that aging does not necessarily mean slowing down or becoming less productive or relevant. Instead, they're showing that it can be a period of activity, growth and contribution."
Finding purpose during the senior living transition
Now that they are retiring, many boomers don't want to give up the sense of worth they found in their careers. While some may continue to work, retiring later or working part-time or as a consultant, others will spend their newfound free time actively giving back to organizations they value. Lifelong learning and purposeful service opportunities, like those offered to the residents of Ecumenical Retirement Community, provide ways to find deep meaning while helping others.
More family time, less drudgery
Playing catch with the grandkids or taking a walk with a spouse takes priority over mowing the yard or raking leaves for many boomers. For them, the senior living transition means not only retiring from work but also freeing themselves from household drudgery. For those seeking the comfort of home without the burden of home ownership, retirement communities offer independent living that is convenient and affordable. In addition to no more yardwork or snow removal, all-rental communities like Ecumenical provide weekly housekeeping and laundry services and take care of meal preparation.
Maintaining health and wellness
Rising health care costs mean that maintaining good health will be crucial for boomers to remain independent as long as possible during their extended life expectancy. Finding opportunities for exercise such as fitness classes, nature walks and recreational activities like golf and tennis will help boomers manage chronic conditions like obesity, hypertension and heart disease.
Baby boomer Rick Wilhelm has always led an active lifestyle. As a resident of Ecumenical Retirement Community, he enjoys going for runs on campus and participates in exercise classes to help maintain his physical and mental faculties. See him in action in this video.
Maintain social connections
Keeping healthy during the senior living transition also means maintaining social connections. Boomers who find themselves as empty nesters and missing the day-to-day camaraderie of the workplace will need to find new communities.
Learning new things
Retirement opens the door to opportunities to learn new things, develop new passions and hobbies. According to educational provider Road Scholar, lifelong learning offers these benefits:
Increased self-confidence
(Re)discovered passions
Improved personal and professional skills
Expanded social circlev
Longer and happier life
Retirement communities like Ecumenical include a full calendar of activities, such as book clubs, craft classes, educational workshops and trips, making lifelong learning accessible for residents. See our seasonal activity catalog, VIBE, here.
Life well lived
Finding that sweet spot – a place where you can remain independent for as long as possible while spending your retirement on your terms – can be elusive without clear retirement goals. Often seniors wait until a debilitating illness or the loss of a spouse before even contemplating a senior living transition. Waiting too long could mean having fewer options as decisions become more urgent and as more baby boomers find they need to make a senior living transition.
Is retirement community living really affordable?
Whether you are actively contemplating a move to senior living or just exploring options for down the road, researching options and comparing costs now can help make the senior living transition easier. For boomers living in the Harrisburg area, Ecumenical Retirement Community is the place for comfortable, secure and affordable senior living. The community has an active aging vibe. Tucked away in a quiet, tree-lined Harrisburg neighborhood, the location is perfect for seniors looking for home that is near to shopping, culture and the community. Pets are welcome, too. Convenient services and a full calendar of activities, trips and events are just a few of the amenities we offer. Best of all, Ecumenical offers all-rental month-to-month apartments with comprehensive pricing and simplified billing. No buy-in required!
Ecumenical Retirement Community has been one of the best retirement communities in Harrisburg, PA for more than 25 years. Schedule a visit today or reach out to our friendly co-workers to learn more.
Contact Us