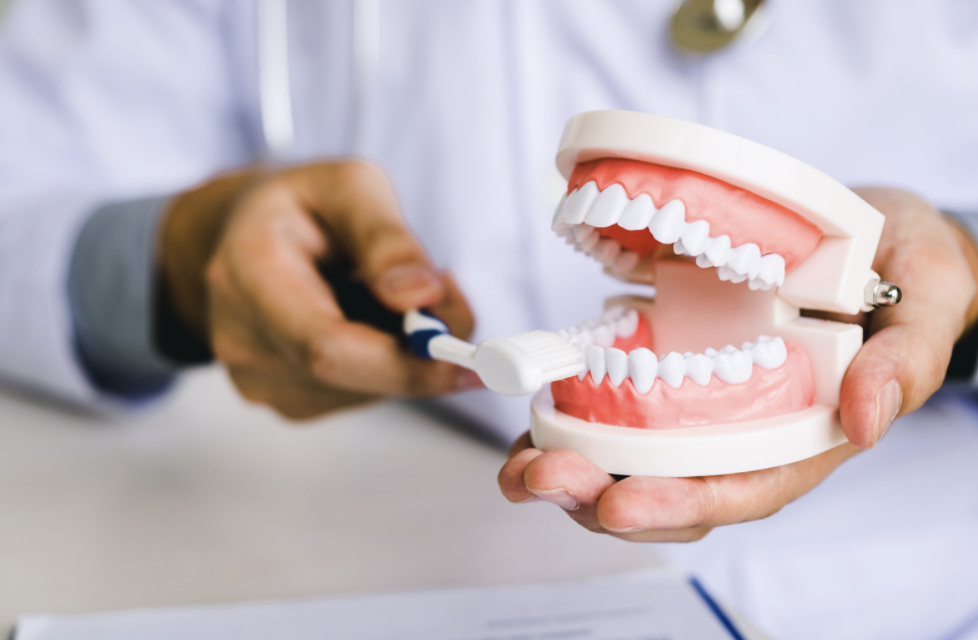 October 10, 2021
Oral hygiene and the best practices for residents in senior independent living communities
health, retirement community
October is National Dental Hygiene Month and this year's theme is "celebrating resilience." Although it's always recommended that adults schedule a check-up with their dentists twice a year, most dental hygienists understand there were difficulties keeping dental appointments over the past eighteen or so months due to the pandemic. Due to practices temporarily closing and resources within senior independent living communities focusing primarily on COVID safety, this year's message during National Dental Hygiene Month is centered on prioritizing daily practices of oral hygiene and self-care. This is especially encouraged for those over 65 years of age, who experience a greater risk of poor oral health.
Here are some of the ways seniors and residents of senior independent living communities can improve their oral hygiene and create stronger routines for long-lasting oral health.
Importance of oral hygiene for residents of senior independent living communities
As we age, we naturally become more at-risk for serious illnesses. Many of these illnesses can have a severe impact on our oral health. When it comes to chronic diseases of seniors and residents of senior independent living communities, there's a distinct correlation between people who have diabetes, arthritis, heart disease, or COPD, and those who are likely to develop gum disease. Poor oral health even puts seniors at a greater risk for pneumonia. And according to the CDC, around two in three adults over the age of 65 have gum disease, one in five seniors has lost many or all of their teeth, and nearly all adults have had at least one cavity, some of which have gone untreated.
Keeping your teeth and mouth healthy will not only help reduce diabetes and heart disease complications but will also help to make life more comfortable, especially when eating or drinking. Seniors and retirement age adults in senior independent living communities can avoid toothaches, decay, and tooth loss when the proper care is practiced consistently.
Quick tips for seniors to take better care of their oral health
It's never too late for older adults and those living in senior independent living communities to take a more aggressive approach to oral health. These tips range from basic dental hygiene to more complex care that a dentist can help with as well.
Brush teeth at least twice a day with a fluoride toothpaste.
Floss between teeth daily, or use a water pick to remove excess food from between teeth and gums.
Eat healthier foods that are low in sugar – this includes avoiding sugary drinks as well!
Make notes of any mouth or tooth pain as well as any changes in oral health to keep doctors, dentists, and any other appropriate health care team members aware of your concerns.
Residents in senior independent living communities should visit their doctor regularly
It's natural that as we age, we also have to manage several medications to help maintain our health. What seniors and those living in senior independent living communities may not know, however, is that many medications can cause dry mouth. This may not seem like a deep concern, but, if left untreated, dry mouth can lead to infections, inflammation, and even decay. It's important that any seniors taking medications keep all of their doctors informed of any side effects, like dry mouth, that they're experiencing to avoid unnecessary pain or illness
Outside of self-care practices, visiting a dentist on a regular and ongoing basis can help with early detection of serious illnesses. People living in a senior independent living home often have the advantage of having access to doctors and specialists on campus. And consistent check-ins with a dental hygienist can help to maintain personalized practices for the best oral health possible.
Learn more about senior independent living communities like Ecumenical Retirement Community
Ecumenical Retirement Community is often considered one of the Harrisburg, Pennsylvania area's best retirement communities. Our senior independent living community offers residents everything from memory support, restorative care, and personal care to our independent living services, all while providing seniors with a holistic approach to health and care. We also provide all our residents with 24-hour access to medical care, should an emergency arise. Our campus is designed to provide our residents with the chance to live life fully while enjoying retirement and receiving the care they need. Our knowledgeable and friendly coworkers at our all-inclusive senior living community are available to provide more information on all of the services and life enriching activities we offer at Ecumenical Retirement Community as well as campus tour information in order to help you make the best decision while researching senior independent living communities for you or your loved one. We look forward to hearing from you and showing you what our senior independent living community has to offer.
Contact Us