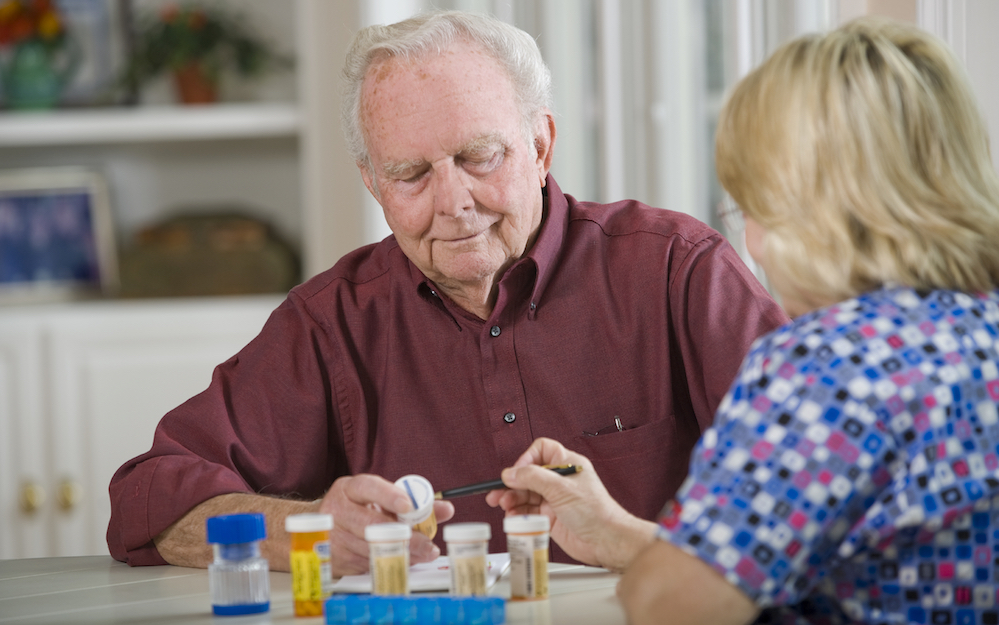 August 17, 2017
Nine tips for increasing the safety of medication use for seniors
Half of American adults over age 65 take five or more medications per week; 12 percent take 10 or more. Problems can arise when they forget to take medicine or take it improperly, leading to an unsafe drug interaction or overmedication. Awareness of these dangers during senior living is growing, yet every year, several million older persons are admitted to skilled nursing facilities because of medication-related issues.
The National Council on Patient Information and Education says that, in addition to memory issues, seniors' risks of medication errors increase because they are more likely to be treated for chronic conditions (e.g., diabetes, high blood pressure, arthritis and cancer). Also, age-related physical changes can alter the intended effects of drugs on the body.
Perhaps we shouldn't be surprised, then, that a third of seniors who take five or more medications will have an adverse drug event every year, on average, and about two-thirds of those will require medical attention.
9 tips for seniors most at risk for medication mix-ups
Researchers have found that seniors most at risk for drug-related problems are those who live alone, have impaired vision or cognitive function, are 75 or older, take three or more daily medications and have more than one prescribing physician.
The National Institutes of Health (NIH) offers seniors and their caregivers the following nine tips on managing their medications wisely:
• Keep a list of all medications that you take at home and in your wallet or purse.
• Review your medications with your physician at every visit.
• Ask your pharmacist for easy-to-open pill containers with large-print labels.
• Don't stop taking a medication unless your physician has agreed.
• Get prescriptions refilled before you run out of your supply.
• Ask your physician or pharmacist, before you travel, how to adjust your medication schedule to changing time zones, routines and diets.
• Set a timer or alarm to remind you to take your medications.
• Ask your physician or pharmacist how your medications should be stored.
• Keep your medicines out of sight and reach of children and pets.
Medication management at Ecumenical Retirement Community
At Ecumenical Retirement Community in Harrisburg, PA, we understand that taking medications can be confusing and complicated, particularly with multiple prescriptions. That's why we have a professionally-trained health care staff working around the clock, ready to help residents with their daily medicine needs.
Seniors at Ecumenical who are challenged by memory loss and confusion always receive personal assistance when taking medications. We also provide them with memory support services to meet their needs for dementia/memory loss care, including cognitive and physical exercises and emotional support. Residents in our personal care home also can receive daily, one-on-one support with medication management, as well as with other needs, including dressing, bathing, hair care, shaving and dental care.
We even offer assistance to our Independent Living residents who need medication reminders through our Independent Living Signature Services program. Click here for more details.
If you are in the process of choosing a senior living community in central Pennsylvania, we would like to introduce you to the services that Ecumenical Retirement Community can provide for you or your loved one. We would be happy to give you a tour of one of the best, most caring retirement communities in the midstate. We invite you to contact us to learn more about our personal care home, memory support services and our independent living community.
Contact Us