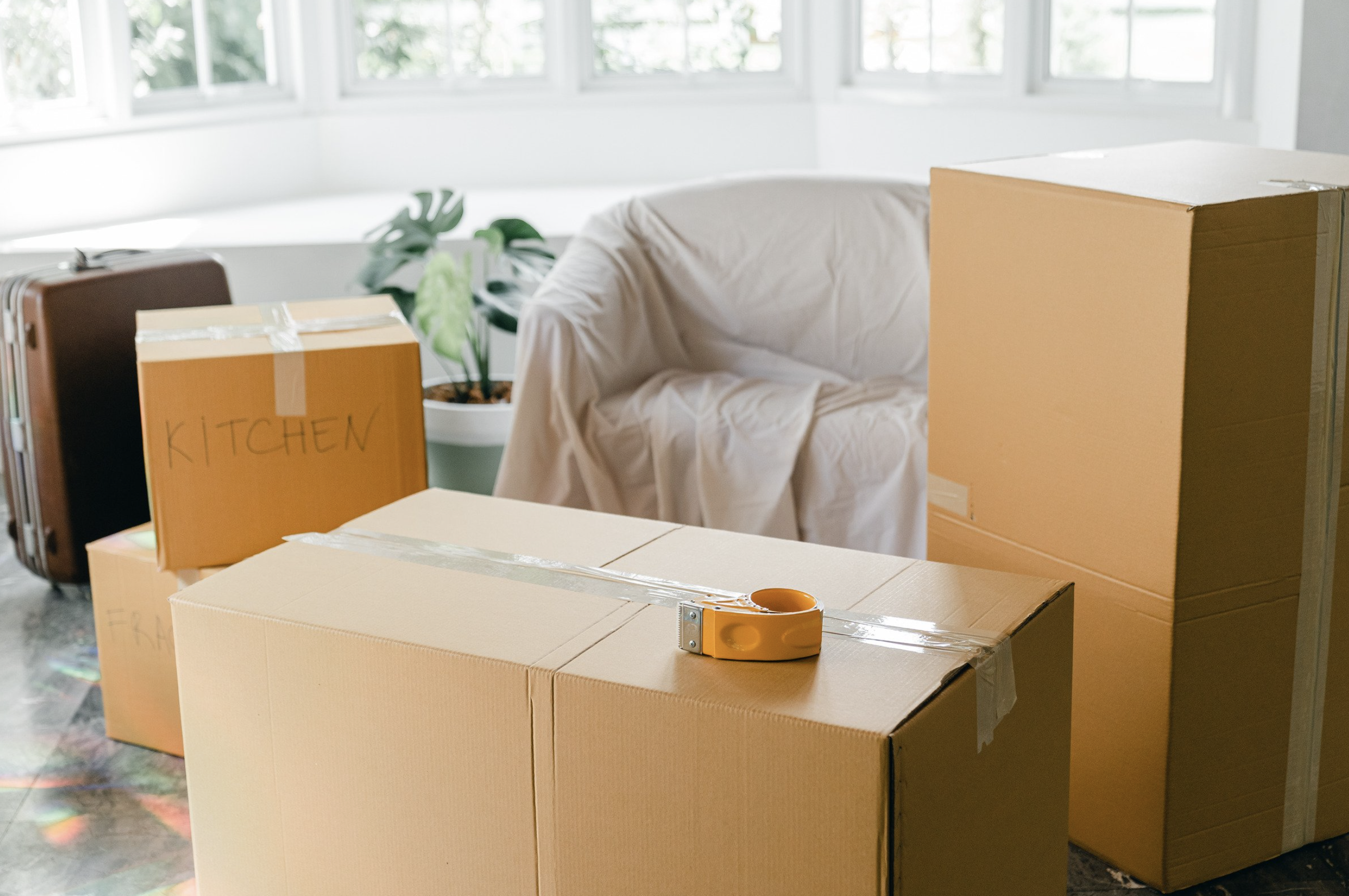 February 18, 2021
New year, new choices. Downsizing tips made easy for moving into a retirement community.
Assisted Living, family, Independent Living, moving to a retirement community, retirement community, retirement home
Downsizing, like aging, is an inevitable part of life. Whether you want to lead a lifestyle with less maintenance, or you've become an empty-nester and find you just have too much space, there are many reasons to downsize into a smaller space that occur throughout the span of a typical adult's life. One of the biggest downsizing events, however, is when deciding to move into a retirement community. This decision combines many factors such as health, lifestyle, and maintenance. Moving into a retirement community can require a lot of pre-planning that involves your whole family and is often times an emotional decision as well.  For any seniors who have started planning their retirement community journey, there are several tips that can help the process go smoothly.
Start your downsizing early
It's never a good idea to rush through a process like moving into a retirement community. This typically causes stress and frustration and may lead to prioritizing the wrong aspects of your move. One tip to help your downsizing go smoothly is to start early and work through the process slowly. Many seniors who have made the move into a retirement community have found that it can take up to a full month to thoroughly and properly downsize. It's best to take your time and set yourself up for success by alleviating the pressure of downsizing quickly. Especially if you're moving into a retirement community to lead a less stressful lifestyle – start your retirement community mindset when you start downsizing by enjoying each moment of the journey.
Set rules when choosing what will go with you to your new retirement community
Downsizing to a retirement community comes with a lot of decisions, and the lines can become blurred between practical and emotional if there aren't any rules set up to help you determine what items should make the move with you. Grouping items into categories before making any decisions on keeping them or giving them away is one way to make downsizing easier. In doing this, you can start to see the full scale of everything that you own, and the decisions can become less emotional and more practical. Some suggestions of categories to divide your belongings into include a throw-away category or an heirloom category, which often translates to items that have no emotional attachment or items that do. Decluttering your home of the items you're not using and have no emotional attachment will help begin the process of letting go. This will help to guide your response when making decisions on which heirloom pieces will be moved into your retirement community.
Donate or gift items
Giving away items doesn't always mean throwing them into the garbage. Sometimes it can just mean finding those items a new home. Especially when it comes to special family heirlooms or larger pieces of furniture, inviting friends or family into the downsizing process and offering these items as a gift can ensure that special pieces go to a loving home that will appreciate their history. When it comes to the possessions that have less or no emotional attachment, donating to a local charity or thrift store is always a great idea. In some cases, these items can be arranged to be picked up for you, taking more work off of your plate.
Take time to reflect on cherished memories
One of the reasons it's important not to rush through the downsizing process before making a move into a retirement community is so you can reflect on all of the memories you've made in your home over the years. Gifts from a loved one or a set of chairs found at a consignment shop that have been in the family for decades all carry stories that are a part of your own. If the process of downsizing becomes increasingly difficult emotionally, documenting each item can help preserve its history. One example of this is by taking a picture of each item and writing down a description of your memories attached to it. You can then take these notes along with you in a binder or photo album to your retirement community as a way to carry a piece of your past and honor your memories.
Ecumenical Retirement Community is often considered one of the area's best retirement communities. Located in Harrisburg, Pennsylvania, we offer a wide range of care options to fit the various needs of our residents. Our retirement community offers everything from memory support, restorative care, independent living as well as personal care and assisted living services. In addition, we provide our retirement community residents with 24-hour access to medical care, should an emergency arise. Our knowledgeable and friendly coworkers are available to provide more information on all of the services we offer in our retirement community at Ecumenical Retirement Community as well as campus tour information in order to help you make the best decision as you make your transition to retirement community living.
Contact Us