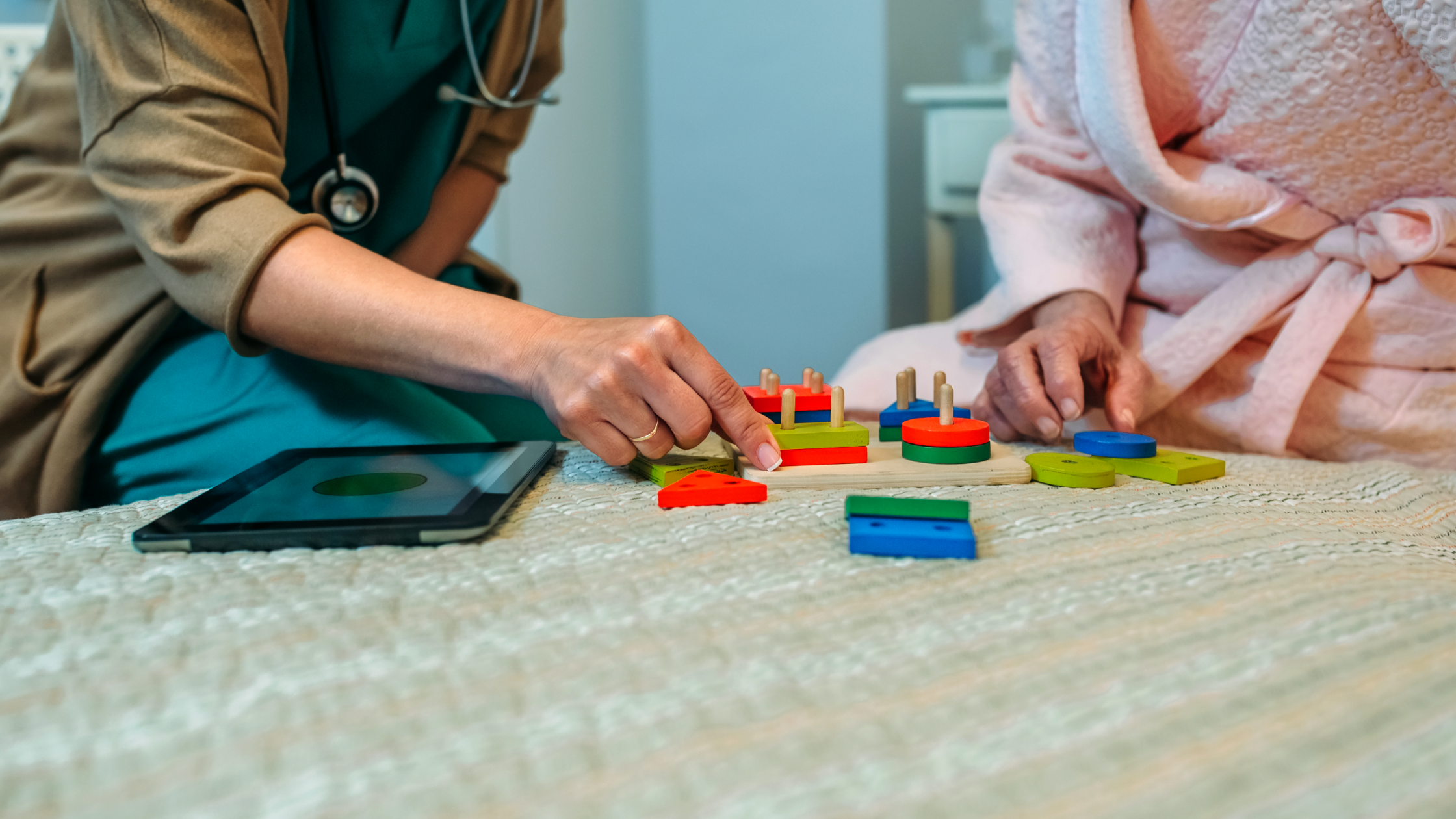 September 24, 2020
How to determine when memory care is the right care for your loved one
For Adult Children, Memory Care, retirement community, retirement home
The discussion around moving into a retirement community can be a difficult one. This decision may become all the more challenging when considering memory support as part of that retirement care. Between finding a community that has the proper memory support programs to finding an affordable option and also considering quality of life, there are many factors to consider. 
In Harrisburg, PA, Ecumenical Retirement Community understands that this can be a delicate conversation, but we also feel it's an extremely important one. If you or your loved one are questioning whether memory support is the right decision to make, the following information may help you take the next step. 
Common causes of memory loss in seniors
There are many stages that come with aging, several of which are small and expected effects on the body like reduced eyesight and arthritis. A slow decline in cognitive function, leading to seemingly insignificant forgetful behavior, is also something a person experiences. For some seniors, however, memory loss can be severe and worsen over time. 
Alzheimer's is the leading illness behind memory loss and is responsible for sixty to eighty percent of all dementia cases. Along with Alzheimer's, other dementia illnesses such as Vascular Dementia and Parkinson's make up a vast majority of the need for memory support services. Dementia can be caused by a decline in brain health, brain cell damage or it can be genetic. 
Signs that memory support may be needed
Whether cognitive decline is slow or sudden, structured memory care programs can ensure all symptoms are being taken care of for both immediate need and over the course of the future.  
Changes in behavior – An early sign of dementia that may go unnoticed is a sudden change in behavior. This can be as subtle as a normally extroverted individual declining invitations or as overt as outbursts of anger or anxiousness. Memory support can be a great option for those even in this early stage of memory loss, as supervision and assistance with daily tasks can help reduce anxiety and lead to a better quality of life. 
Confusion that risks physical safety – Small, forgetful moments will happen with age, such as misplacing keys or forgetting a thought. Dangerously forgetful moments, like losing sense of direction and wandering off or getting lost while driving a familiar route, can lead to an emergency. Once physical safety is endangered, memory support services must be taken into consideration to ensure protection and quality of life.  
Caregiver stress – Many seniors are reluctant to move into a retirement community and want to live in their home as long as possible. While this may seemingly be ideal for the senior, it may not always be ideal for a caregiver. If memory support services are needed around the clock, there is a good chance that constant care has become too much for one loved one to handle while balancing a job, personal health, and needs of other family members. 
Memory support services at Ecumenical Retirement Community
Ecumenical Retirement Community can provide many choices when it comes to memory care. Our memory support services include a variety of methods that bring together quality of life and safety to ensure every resident is cared for with dignity. 
Ecumenical Retirement Community's memory support programs include a personalized support plan to meet every individual's needs. This also includes housing in either our personal care setting or secured neighborhood for advanced memory support. Every resident is given the option of three chef-prepared meals a day with all-inclusive rental fee. Recreational and healthy living activities help to make life enriching while also strengthening mental and physical abilities. Our staff support is available twenty-four hours a day so that residents can have access to medical assistance at any time. For couples with differing health needs, special accommodations can be made to ensure proper care for both while still living together. 
The leading memory support method we offer is the Validation Method®. This type of therapy focuses on empathetic understanding to engage each person within their own reality, resulting in a trusting relationship between our co-workers and the memory support resident. Not only does this strengthen the bond between our team and our residents, it helps each co-worker more deeply understand the needs of those in memory support, furthering our goal for excellent care and service. 
Ecumenical Retirement Community is a not-for-profit senior living option offering dementia care to those in the Harrisburg, PA area. With the ability to provide a wide range of services from memory support to independent living, we focus on compassionate and quality care to make each resident's life enriching. To learn more about all of the services we offer and if Ecumenical Retirement Community is the right fit for you or for your loved one, please schedule a visit to our campus in Harrisburg, PA. We look forward to hearing from you. 
Contact Us