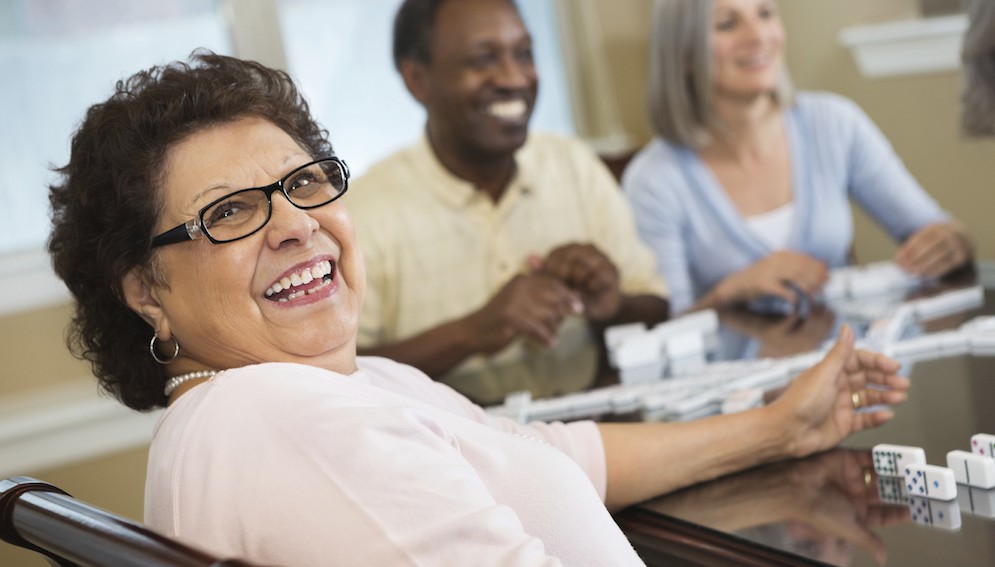 May 24, 2016
How to decide…is a senior living community right for us?
Retirees today have several options to consider when deciding on their senior living opportunities. For some, aging in place—in their own private home—is the right solution; others settle on in-home care; and some prefer to move to a senior living community.
If the decision is to relocate to a senior community, more choices follow. Which lifestyle option is most appropriate? An independent living community or a personal care home? What other services are available, such as memory support or physical support?
To move or not to move
Many seniors, along with family members, find that deciding to move to a retirement community is easy. They like the prospect of no home maintenance. As a result, they feel a senior living community gives them more time and freedom to engage in their favorite activities. They also see the appealing potential for socialization and a sense of community.
For some seniors, however, the decision is more difficult. Remaining in their own home gives them feelings of comfort and independence. They may even enjoy caring for their home. And some retirees feel that a senior community wouldn't be within their financial means.
Questions to ask yourself
We at Ecumenical Retirement Community in Harrisburg, PA realize that many factors enter into a decision as personal as how best to enjoy the rest of one's life. Here are some good questions for retirees and family members to ask when determining if a retirement home is right for them.
• Health – How will you satisfy your physical and mental health care needs in the future? Would a retirement facility have services that would be helpful and convenient and provide an extra margin of safety?
• Home maintenance – Can you continue to do housekeeping, repairs and daily chores? Do those duties keep you from activities you'd rather be doing? Will you have to modify your existing home to navigate it more easily?
• Social relationships – Do you like to meet new people and make friends? Have you found yourself feeling isolated in your current home?
• Activities – Where will you be able to best pursue your favorite interests? What new activities would a retirement community have for you?
• Transportation – If you no longer drive, do you have an easy way to go to the store, doctor's office and other destinations?
• Meals – Do you enjoy cooking? Are you eating well every day? What kinds of meals do retirement homes provide for their residents?
• Costs – What are the costs of remaining in your home versus residing at a senior community? When comparing, include the costs of rent or mortgage, taxes, utilities, home maintenance, snow removal and meals in your estimates.
If you're looking for one of the most affordable and best retirement communities in the Harrisburg, PA area, we hope you will consider and visit Ecumenical Retirement Community. We offer senior independent living, personal care, memory care support and physical support options. And in addition to our beautiful campus and comfortable senior apartments, you will find a staff who embraces our philosophy of providing a caring community.
You can find answers to some of your questions on our "Frequently Asked Questions" page, including "What are things I should look for when looking for a retirement living community?" Please contact us for information or to schedule a tour so that we can acquaint you with our full range of services.
Contact Us