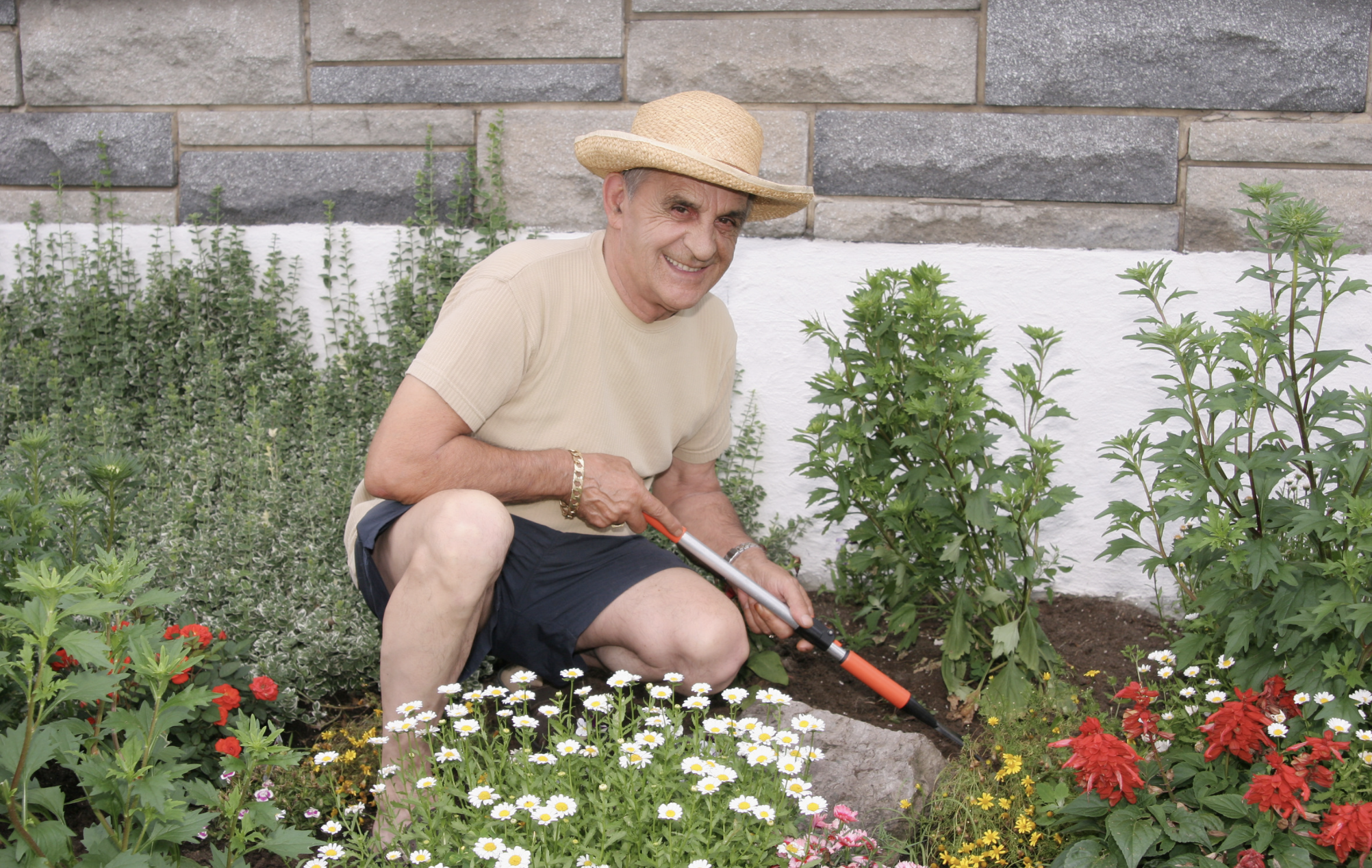 July 26, 2021
How seniors benefit from moving into an active and social lifestyle retirement community
health, Independent Living, moving to a retirement community
There's a common misconception about retirement that suggests seniors living in retirement communities are often leading sedentary lives. And while it is true that some seniors may no longer have the same mobility they did in younger years due to illness, injury or other difficulties that come with aging, seniors can still have an active and social life in a retirement community. There are many seniors who seek an active and social lifestyle retirement community because these communities make it easier to lead a fuller life. After all, retirement should be an enjoyable experience – and for some seniors, the thought of being isolated in a house while responsible for maintaining a large property doesn't sound all that enjoyable.
Here are several ways that seniors benefit from moving into an active and social lifestyle retirement community, and why you or your loved one might appreciate what they can provide.
Residents can lead a more fulfilling life with a variety of retirement community activities
What's one of the top reasons an active and social lifestyle retirement community is popular among seniors today? Options! Each day can bring something new when living in an active and social lifestyle retirement community – and this can have a big influence on quality of life. From happy hours in clubhouses to group exercise classes and even concerts held on campus, there will always be an activity happening that anyone can enjoy. Many communities with a robust lifestyle program, like Ecumenical Retirement Community, offer multiple dining options including restaurant style dining and the ability to invite friends and family to enjoy meals with you for special occasions. Socializing is as easy as chatting with a neighbor who is outside gardening or by joining groups on campus such as card game clubs, walking clubs and more. Active and social lifestyle retirement communities often involve the outside community in on-campus events, sometimes hosting festivals or holiday parties that can connect residents with new friends of all ages.
 Seniors are more likely to exercise in an active and social lifestyle retirement community
Exercise has a large impact on the health of senior residents. Staying active has been linked to fighting cognitive diseases such as dementia as well as an improvement in memory function. In addition to keeping the heart and the brain healthy, it also doubles as a form of entertainment. Even still, it's not always everyone's go-to activity, especially if it's not being encouraged by those around them or if there's little access to exercise opportunities. Because so many seniors experience chronic pain as they get older, it's important to keep the body moving as often as possible to further avoid injury or stiffness. Without the options that an active and social lifestyle retirement community offer, seniors are left to facilitate their own exercise options. This could mean travelling a far distance to take a class or working out at home unsupervised which could lead to an accidental injury by working out incorrectly or by taking a misstep without someone there to attend to them quickly. As an added bonus, exercise is also a great way to stay social with neighbors, and many active and social lifestyle retirement communities provide group exercise classes to allow residents to bond while working out.
Mental health benefits of an active and social lifestyle retirement community
A lack of exercise can have detrimental effects on the body, mind and the soul. In fact, exercise is known to help combat symptoms of depression in addition to any physical ailments. Socializing regularly with loved ones, friends and even new acquaintances also has an extremely positive impact on mood and overall happiness in seniors. As we age, it can become more difficult to get out of the house and socialize with other, which can lead to isolation. Staying socially active, however, has been proven to be one of the most effective ways to dispell loneliness and improve mental health. Active and social lifestyle retirement communities aim to keep residents surrounded by fun activities and plenty of others to enjoy those activities with. 
Learn more about the active and social lifestyle retirement community offerings at Ecumenical Retirement Community
Ecumenical Retirement Community is often considered one of the Harrisburg, Pennsylvania area's best retirement communities, thanks in large part to the multiple levels of care and service options we have available. Our active and social lifestyle retirement community offers residents everything from memory support, restorative care, and independent living options. We also provide all our residents with 24-hour access to medical care, should an emergency arise. Our campus is designed to provide our residents with the chance to live life fully while enjoying retirement and receiving the care they need. Our knowledgeable and friendly coworkers at our retirement community are available to provide more information on all of the services and life enriching outdoor activities we offer at Ecumenical Retirement Community as well as campus tour information in order to help you make the best decision while researching retirement homes for you or your loved one. We look forward to hearing from you and showing you what our active and social lifestyle retirement community has to offer.
Contact Us