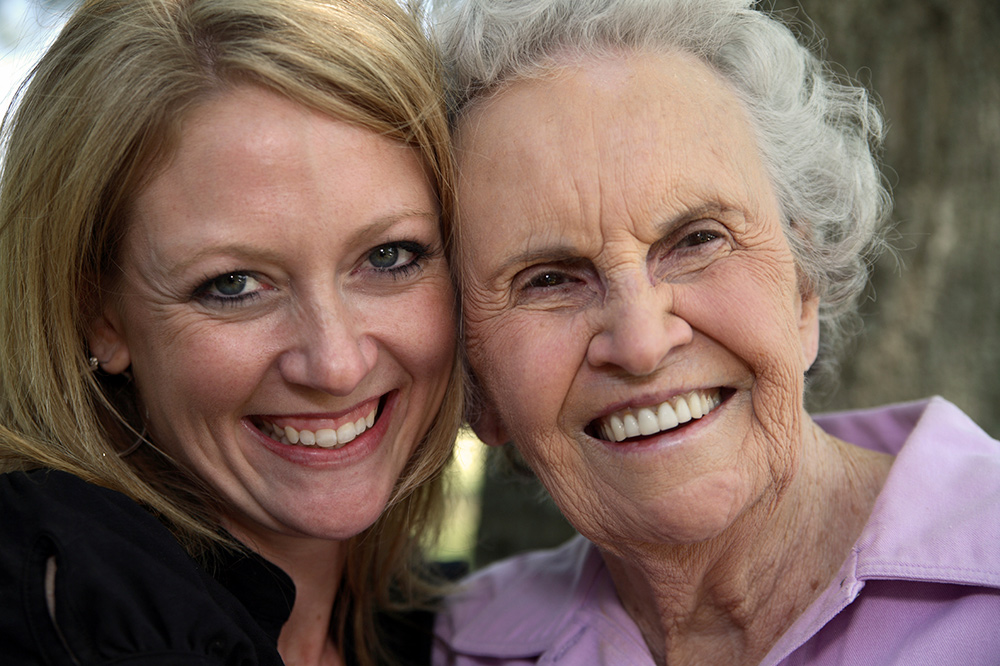 December 12, 2022
How is The Validation Method Used in Dementia Care Homes?
While a cure for dementias like Alzheimer's disease currently is not available, there are techniques to help manage symptoms and enhance quality of life. The Validation Method is a process that works by entering the reality of the person with dementia. In dementia care homes, the Validation Method can help caregivers connect with the person with dementia in a respectful and empathetic way to reduce confusion and anxiety.
Memory care in dementia care homes
The goals of memory care are to increase safety, manage behavior and reduce confusion, frustration and stress. According to the National Task Group on Intellectual Disabilities and Dementia Practices (NTG), there are five concepts in dementia care: maintenance support, reorientation, redirection, life story and validation. Together, they provide a best practice framework for supporting people with dementia in a way that respects their needs and emphasizes meaningful activity.
Maintenance support involves a proactive approach encompassing physical, social, communication, behavior and functional needs. Some examples are reducing clutter, limiting choices and breaking down tasks into short, manageable chunks.
Reorientation, or correcting a person with dementia's misconceptions, should be avoided. Instead, use redirection when possible.
Redirection is useful to delay or reduce inappropriate behaviors. Distractions can include a suggested activity, food, drink or rest.
Life stories are used to personalize treatment and build connections with the person with dementia.
Validation is a person-centered approach that accepts the reality of a person with dementia using empathy and understanding.
What is the Validation Method?
Created by Naomi Feil, a social worker, in 1963, the Validation Method allows family members and support staff to "step into the shoes" of another human being and "see through their eyes" to better understand their behavior. Validation can enhance dignity and happiness in a person with dementia.
When a person with dementia forgets that a parent or spouse is dead, doesn't recognize their own child, or doesn't understand where they are, it can be frightening for them and their loved ones or caregivers. Often, this can cause them to "act out." The Validation Method can reduce anxiety and aggression, and sometimes even reduce the need for medication.
One technique of the Validation Method to improve communication is to ask open questions. These are questions that do not have a yes or no answer. Often, they are used to explore an emotion, such as "What things bring joy to you?" or "Who was your best friend growing up?" By paying close attention to the person with dementia's expressions and body language and by listening attentively without judgment, it creates a safe environment for the person with dementia to express emotions. Ultimately, using the Validation Method can build trust and connection between the person with dementia and their loved one or caregiver. Research has shown that Validation can also reduce stress and frustration in caregivers who practice the approach.
In dementia care homes, the Validation Method can be an integral part of an individual memory care plan that may incorporate medication and nondrug therapies, including arts therapy, occupational therapy, pet therapy, music therapy and massage therapy.
Ecumenical Retirement Community in Harrisburg, PA and our sister communities, Country Meadows Retirement Communities in Pennsylvania and Frederick, MD, understand firsthand the effectiveness of the Validation Method and incorporate it in their caregiving. We encourage anyone to learn more about how the Validation Method can help build a rich relationship with your loved one with memory loss.
Harrisburg, PA memory support
Ecumenical Retirement Community has been providing affordable senior living in Harrisburg, PA for more than 25 years. Our memory support services include personalized support plans, a secured neighborhood setting, caregivers trained in memory support techniques, staff support 24 hours every day, all-inclusive living, our new friendship suite living option and more. Schedule a visit today. Or contact us to discover how our residents live life with purpose.
Contact Us