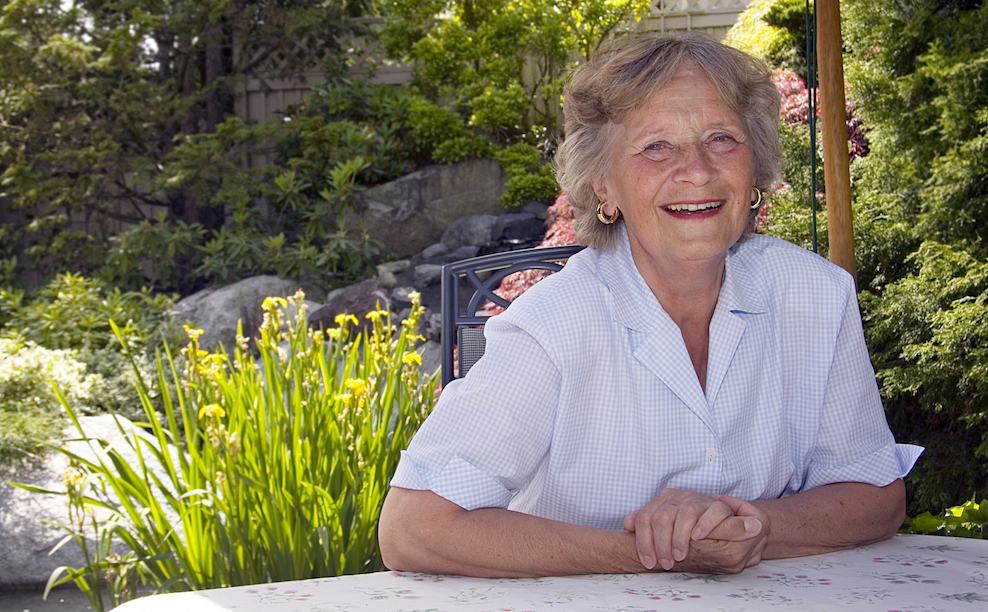 June 21, 2021
Health and safety tips for retirement community seniors during the summer months
health, retirement community, retirement home, social activities
As we approach the official start of the summer season, it's natural to want to head outside and enjoy the sunshine and warm weather. But spending more time outdoors can have harmful consequences for retirement community seniors if they don't take proper precautions to protect themselves. From what to do during a heatwave to how much sunscreen you should use, here are some tips to help retirement community seniors have a safe and healthy summer.
Be aware of the weather forecast near your retirement community
One of the best places to start when planning for a day outdoors is to check your local weather forecast. Knowing how the temperature will change throughout the day will help you to plan the proper outfit to keep you cool and comfortable. Beyond the temperature near your retirement community, understanding humidity levels, dew points and air quality also will help you determine whether being outdoors for a long period of time will be the best choice. Most news outlets will alert seniors who are at a higher risk for health complications like heat stroke, heat cramps or heat exhaustion if the heat and humidity are too high to be outdoors at your retirement community safely.
Wear proper accessories when spending time outdoors within your retirement community
The right outfit for taking in the sunny weather at your retirement community is just the first step in ensuring your body is protected from harsh summer conditions. Wearing sunglasses with proper UV ray protection is crucial for eye health and will help you be able to see more clearly while outdoors. Hats that block the sun from the face are also very helpful against sunburn. And of course, wearing sunscreen on the entire body – and reapplying at least once every hour – both will prevent exposed skin and skin underneath clothing from sunburn.
Keep cool and stay hydrated
When possible, seniors who are at risk for heat-related illnesses should stay close to their retirement community homes or a common room that is air conditioned. Taking breaks from the heat throughout the day in a cool room will help to regulate body temperature and prevent overheating. Staying hydrated is also critical for retirement community seniors in the summer. As we age, our bodies lose the ability to conserve water as efficiently, which can lead to dehydration. Packing an extra water bottle when traveling or even when walking around your retirement community will ensure you have all the water you need to stay hydrated while outdoors.
Tips for family members of retirement community seniors during summer vacations
Families who are vacationing with a loved one living in a retirement community also can follow several tips to keep their elderly family members safe in the summer. On top of helping with applying sunscreen often, packing the right outfits, and monitoring their sun intake, families can take extra precautions to ensure their loved one doesn't wander off or get lost in an unfamiliar location by assigning a travel buddy to watch them. Another tip particularly for families of memory support or dementia care seniors is to take a picture of their loved one each morning in case they do wander off. This way they will have the exact description of what they're wearing and what they look like if others need to help locate them. 
How Ecumenical Retirement Community can help seniors stay safe during summer months
Seniors within our retirement community can see a doctor regularly both for routine appointments and if new complications arise. Having access to medical professionals on a regular basis can lead to more screenings for certain cancers caused by overexposure to the sun such as melanoma. Our retirement community medical professionals also can help seniors manage their prescriptions and educate them on whether their daily medicine makes them more susceptible to heat-related illnesses. Retirement community residents should keep their doctor and care team informed of any concerns so they can be monitored or treated before developing a more serious illness. 
Ecumenical Retirement Community is often considered one of the Harrisburg, Pennsylvania area's best retirement communities, thanks in large part to the multiple levels of care and service options we have available. Our retirement community offers residents everything from memory support, restorative care and independent living options. We also provide all our residents with 24-hour access to medical care, should an emergency arise. Our campus is designed to provide our residents with the chance to live life fully while enjoying retirement and receiving the care they need. Our knowledgeable and friendly co-workers at our retirement community are available to provide more information on all of the services and life enriching outdoor activities we offer at Ecumenical Retirement Community as well as campus tour information in order to help you make the best decision while researching retirement homes for you or your loved one. We look forward to hearing from you and showing you what our retirement community has to offer.
Contact Us