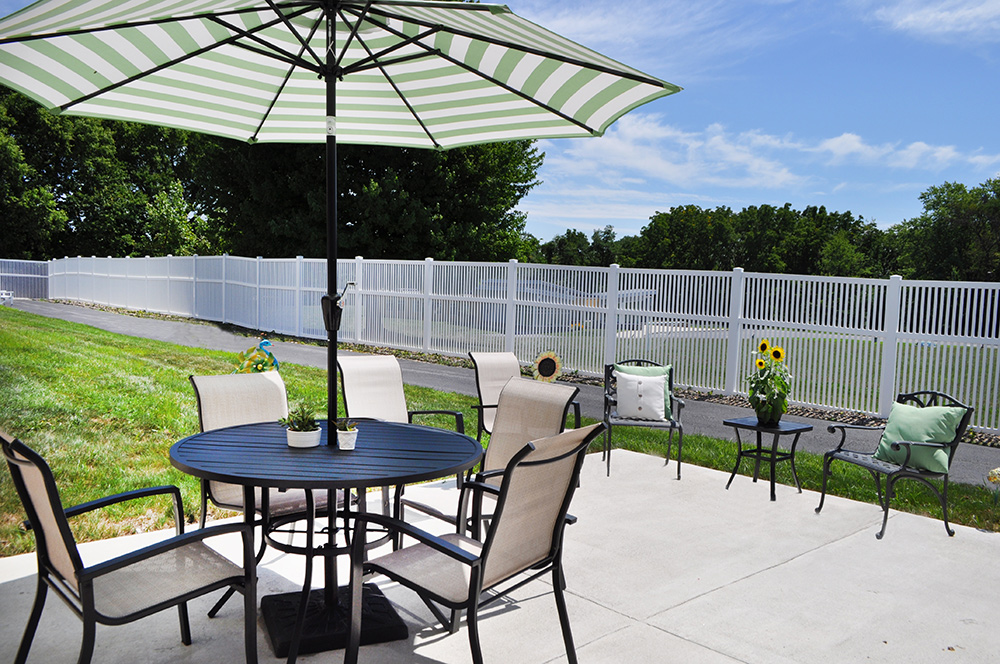 January 20, 2023
Harrisburg, PA Memory Support That Feels Like Home
When someone you love needs more care for memory support than you can provide, you want to make sure that the retirement community you choose feels as much like home as possible. This can create a smoother transition for all involved. Thankfully, Harrisburg, PA memory support that is safe and comfortable is available close to home at Ecumenical Retirement Community.
Tucked away in a quiet residential area of Harrisburg's East Shore, between Union Deposit Road and Progress Avenue, Ecumenical Retirement Community feels like home from the moment you arrive. Surrounded by trees and an established neighborhood, you may not realize how convenient the location in Susquehanna Township is to nearby places of worship, restaurants and shopping, even the interstate for visits from family and friends. And that feeling of home is so important when you are looking for memory support for a loved one.
How does Ecumenical Retirement Community provide a home-like experience?
Careful planning went into creating the design of our retirement community, which features beautiful floral and plant life and even a certified Monarch Butterfly waystation. Activities like social gatherings, local excursions, group fitness classes, special interest clubs and artistic opportunities allow residents to continue hobbies they enjoy and find new ones as well. Other amenities like salon services, spiritual programs, volunteer opportunities and onsite therapy gym ensure residents have everything they need to live a full and enriching life.
What types of memory support are available at Ecumenical Retirement Community?
Ecumenical Retirement Community's Connections Memory Support Services features apartments, common areas and an outdoor courtyard all in a secured neighborhood. Our Friendship Suites allow two people to share accommodations, providing an instant friend to ease the transition to a new home while saving costs. This dedicated neighborhood allows residents to age in place and meet their specific needs through the stages of memory loss. Comfortable common areas and activities help to create a familiar environment and encourage socialization between residents. Specially trained staff provide the support residents need to live a quality life with dignity.
How do staff members help residents with more serious memory issues?
The Validation Method is a technique and philosophy for dementia care in which the caregiver enters the reality of the person they're caring for, instead of trying to bring the person back to their own reality. Each member of the staff at Ecumenical Retirement Community is trained in the Validation Method, which allows them to develop deeper relationships with residents by actively listening and making them feel seen and understood. This can help reduce anxiety and frustration in residents with dementia.
What support is available for caregivers?
Ecumenical Retirement Community's assistance extends beyond its residents to caregivers who care for loved ones who are not residents. Whether they need help talking to an aging family member about memory issues, or just want to connect with other caregivers who understand the challenges they're going through, our Caregivers Network for Memory Support can provide the help they're looking for.
Harrisburg, PA Memory Support
Ecumenical Retirement Community has been providing affordable senior living in Harrisburg, PA for more than 25 years. Our memory support services include personalized support plans, a secured neighborhood setting, caregivers trained in memory support techniques, staff support 24 hours every day, all-inclusive living, our new friendship suite living option and more. Schedule a visit today. Or contact us to discover how our residents live life with purpose.
Contact Us