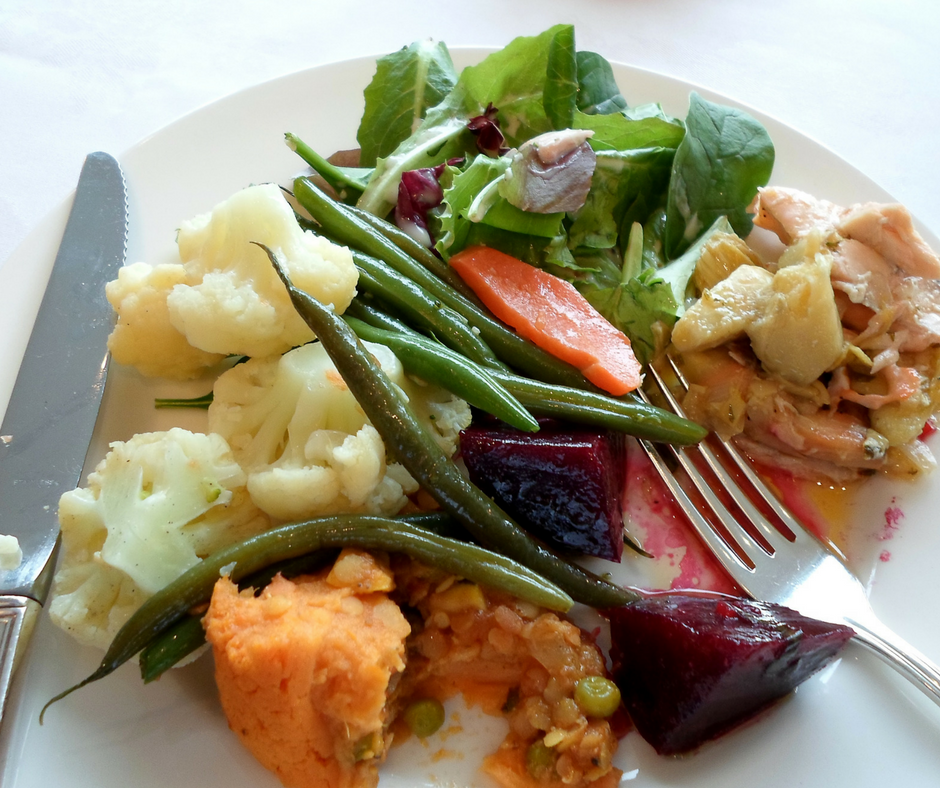 January 12, 2018
Food choices at retirement homes can be both nutritious and delicious
dining, health
Our dietary needs usually change as we get older, but we continue to look forward to enjoying great-tasting food. The best retirement communities recognize that and provide a choice of meals that offer variety and delicious flavors.
Many older persons who live alone have diets lacking in nutritious foods, with an excess of unhealthy ones. Senior living communities support seniors in eating foods consistent with their dietary needs in a comfortable environment while socializing with friends and neighbors.
Seniors have healthy food options at Ecumenical Retirement Community
The dining experience at Ecumenical Retirement Community (in Harrisburg, PA) ensures that our seniors get a variety of healthy, fresh meals, served restaurant-style three times every day. Our chef's recipes use fresh ingredients and locally grown produce to create residents' favorite meals. And during the summer, our dining service often mans a fruit stand full of fruits and vegetables grown locally—some even right on campus tended to by residents.
Each meal at Ecumenical features several entrées that vary from day to day, allowing seniors to choose ones that meet their dietary needs and personal preferences. In addition, residents always have the option of baked seafood, breast of chicken or a vegetarian entrée. A salad bar that includes fresh vegetables and fruits is available at lunch and dinner, and two homemade soups are also served at dinner. Our on-site bakers make fresh bread and rolls, as well as delicious desserts, daily.
Fresh fruit, cookies, ice cream, juices, coffee and tea are provided all day long to residents and their guests. They can also enjoy occasional Sunday brunches, which may include omelets, waffles or carving stations. Residents' family and friends are welcome to join them for meals at any time.
Fellowship with friends is part of dining at Ecumenical
The dining experience at Ecumenical consists of more than the meal itself. Meals often feature energetic conversation among friends and neighbors. And prior to gathering for dinner, some residents choose to relax and socialize at our community's happy hour.
To get a real taste of healthy dining at Ecumenical Retirement Community, join us at your convenience. Please contact us to schedule a time for you and your guests to enjoy a meal here. We would be glad to answer any questions about our meal options, and you could talk with our registered dietician about special dietary needs.
We hope that you will contact us to learn more about Ecumenical's services and to schedule a time to see our campus and senior apartments. We will be glad to show you our independent living community, personal care (which is like assisted living) facility, memory care service or physical support program.
If you visit, you will see the broad range of our senior living services and understand why our residents gladly call Ecumenical Retirement Community their home.
Contact Us