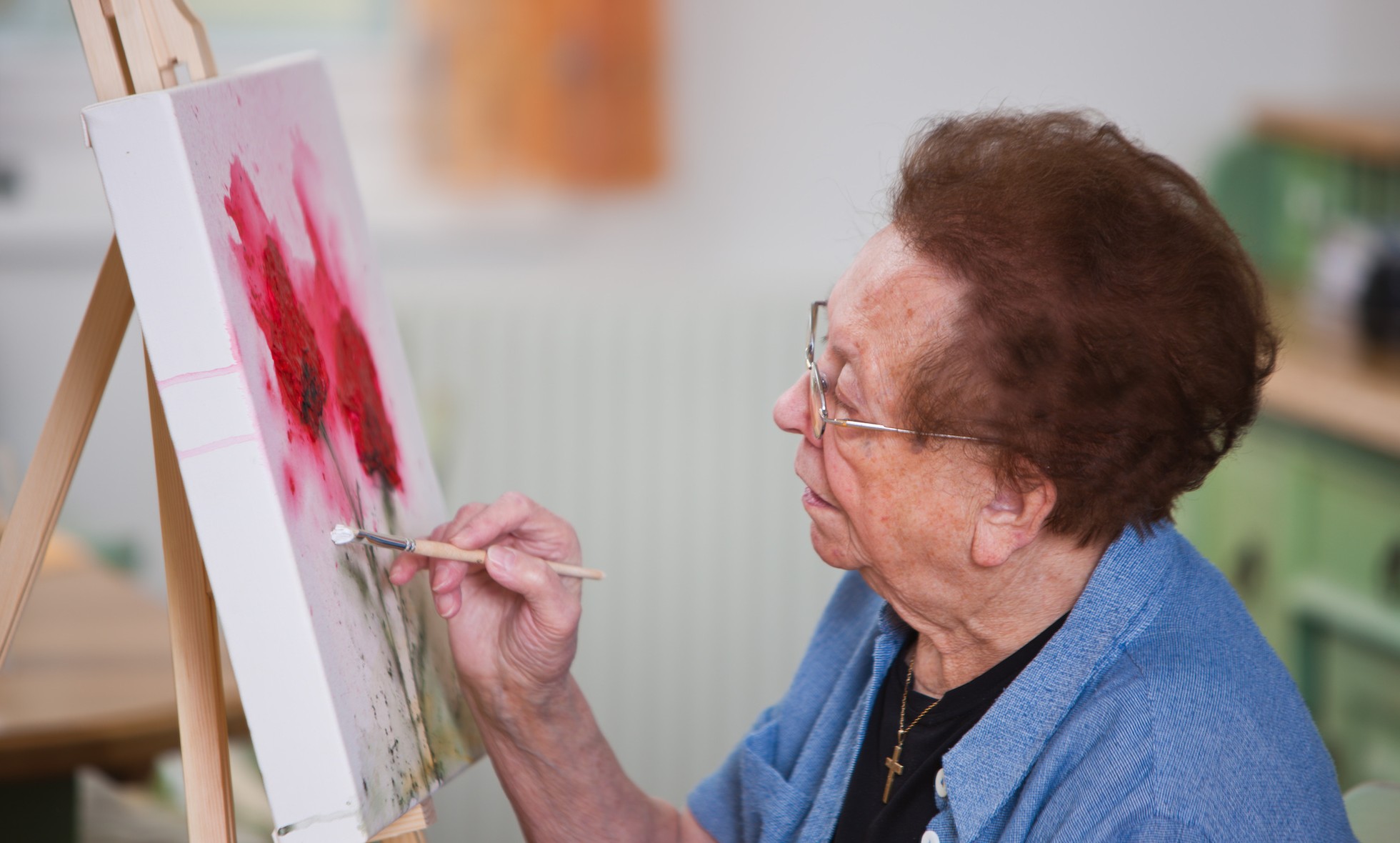 March 23, 2016
Ecumenical Retirement Community residents choose how to be vital and vibrant
Ecumenical Retirement Community in Harrisburg, PA, is home to adults who find senior living to be full and fulfilling—and who would agree with George Bernard Shaw: "We don't stop playing because we grow old. We grow old because we stop playing." At our retirement community, our residents know how to play, work and relax in equal measure.
We encourage a vital and vibrant retirement through our philosophy of providing retirees with choices, whether they live in independent living or personal care, or receiving additional services like memory care or restorative care. Our residents help to select and plan activities that contribute to their physical, mental, emotional and spiritual well-being. And while they bring their personal interests and hobbies along when they move to Ecumenical Retirement Community, we urge them to adopt new ones as well.
We know that a well-rounded life is important at any age, so our senior living community hosts a diverse selection of activities and programs in the areas of fitness, spiritual life, arts and music, intellectual stimulation, outdoors and volunteerism:
• Fitness – conditioning and stretch classes, tai chi, individual and group walking, sporting activities such as horseshoes and shuffleboard, and video bowling, golf, tennis and more
• Spiritual life – devotions, interfaith worship and transportation to preferred local houses of worship
• Arts and music – art classes, painting, music lessons, singing, crocheting, craft projects and themed lectures
• Intellectual stimulation – word games, board games, cards, current events discussions, brain fitness training and trips to museums
• Outdoors – gardening in our Butterfly Patch, plant care, birdwatching, walking and outings to stores and restaurants
• Volunteerism – on-campus and community outreach, including various projects to benefit area schools, hospitals, churches, fire companies and charitable organizations
As you can see, we offer something for everyone at our retirement home in Harrisburg, and if we don't currently host a particular activity, we're happy to initiate it if residents show sufficient interest.
If you're considering an active retirement at an independent living community or personal care home in central Pennsylvania, we hope you'll visit our lovely, suburban campus in the state's capital city. As an all-rental senior community, we offer retirees an affordable living alternative in a family-oriented, caring environment. Please contact us for information or to schedule a tour.
Contact Us