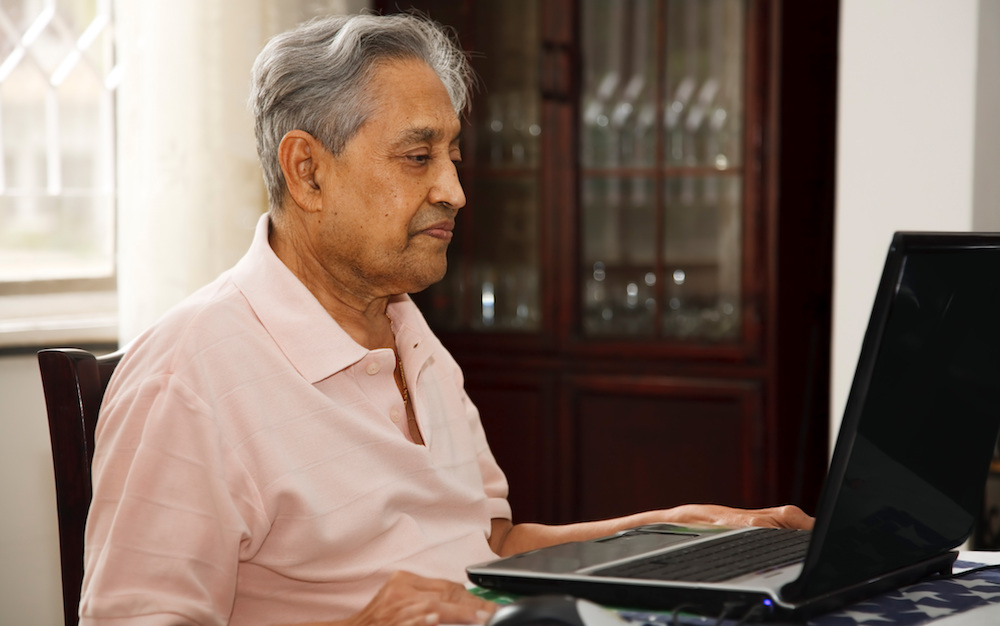 March 29, 2017
Don't let scams threaten financial security during senior living years
One in four fraud complaints comes from people 60 and older, according to the Federal Trade Commission. This is the highest rate of complaints of any age group. All seniors, but particularly those living alone, should know about scams to prevent becoming victims.
Fortunately, most seniors are aware that scam artists target members of their generation, many of whom have saved a substantial sum over the years. But anyone can fall for a scam that looks or sounds legitimate, whether by phone, the Internet, email or personal contact. To help you or a loved one lower the risk of being scammed, Ecumenical Retirement Community is sharing these tips from the National Council on Aging (NCOA):
Protect your finances
1. Shred all receipts and documents that list your credit card number before discarding.
2. Change to direct deposit if you are still receiving benefit checks by mail to prevent them from being stolen.
3. Don't give credit card, banking, social security and Medicare information by email or over the phone (unless you placed the call).
4. When receiving email, don't click on links from unknown senders.
5. Don't feel pressured into making purchases, signing contracts or committing funds.
6. Ignore or delete emails claiming to be from the Internal Revenue Service. Read on:
Scams related to tax season begin surfacing in the spring. You should know that the IRS doesn't initiate contact with taxpayers by email, text messages or social media, nor does it request personal or financial information over the phone. The IRS also doesn't threaten taxpayers with lawsuits or imprisonment. Learn more from the IRS about tax-themed scams.
Be aware of common scams
Among the most common topics of scams targeting older persons are home repairs, computer tech support, Medicare/health insurance, prescription drugs, funerals/cemeteries, anti-aging products, investments, home ownership/reverse mortgages and sweepstakes/lotteries. There is even a "grandparent scam," where someone claims to be a grandchild and calls in need of money right away for an emergency.
Seniors who show signs of dementia, with reduced judgment skills, have a greater chance of being tricked into giving away money. Those who are at risk of becoming victims might benefit from memory care support.
Memory Support Services
At Ecumenical Retirement Community in Harrisburg, PA, we know that dementia can be upsetting for seniors and their family members. With their needs as our priority, we offer personal, therapeutic care for seniors who struggle with memory loss.
Our memory support services, based on respect and dignity, improve the quality of life for persons in any stage of dementia. Our individualized support plans match their needs in a personal care or secured neighborhood setting, staffed by caregivers trained in memory care techniques. If you are looking for a memory care program or an Alzheimer's care facility for a loved one with dementia or memory loss, we hope you will contact us for details.
If you don't have memory-related needs but are looking for a comfortable, caring retirement community in Pennsylvania's capital city, we invite you to visit and meet the caring staff and friendly residents of our retirement home. We would be glad to show you senior apartments in both our independent living community and our personal care community.
Learn About and Report Current Scams
The Federal Trade Commission:
https://www.consumer.ftc.gov/scam-alerts
(202) 326-2222

The Federal Bureau of Investigation:
https://www.fbi.gov/scams-safety/fraud
Hotline at 1-800-347-3735
Better Business Bureau Scam Tracker:
https://www.bbb.org/scamtracker/us/
AARP Fraud Watch
Helpline: 877-908-3360
http://www.aarp.org/money/scams-fraud/fraud-watch-network/?intcmp=AE-SEARCH-AARPSUGG-fraud-watch-network
Pennsylvania Attorney General's Office:
https://www.attorneygeneral.gov/Quick_Links/Senior_Issues/
Elder Abuse Hotline: 1-866-623-2137
Do Not Call Registries*
National Do Not Call Registry:
www.donotcall.gov
1-888-382-1222.
Pennsylvania Do Not Call List:
https://www.attorneygeneral.gov/Consumers/Do_Not_Call_List/Do_Not_Call_Enrollment
1-888-777-3406 (during regular business hours)
Monitor Your Credit (free, authorized by federal law):
Annualcreditreport.com (Make sure this is the web address of the site you are on. Others may pop up during your search. The service should be free.)
1-877-322-8228
Contact Us