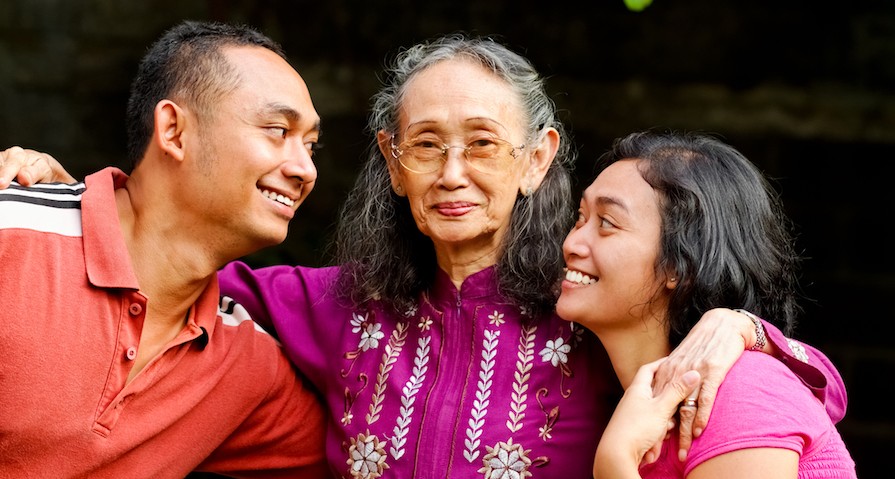 November 28, 2016
Coping with dementia: Could memory support services help your family?
Mild, age-related memory loss is a common part of senior living that we may not like but to which we adjust. We may find ourselves saying, "Now, where did I put that?" "Oh, darn, what's his name?" "What was I going to say?"
Though these occurrences can frustrate us, we know we have plenty of company and can generally laugh them off. We adapt by writing ourselves reminders, making lists and checking our calendars more often.
Mild cognitive impairment
Beyond occasional forgetting but not in the category of dementia is mild cognitive impairment (MCI). This includes the lapses just mentioned but on a frequent basis, as well as difficulty following conversations.
In observance of Alzheimer's Awareness Month in November, Ecumenical Retirement Community in Harrisburg, PA would like to offer the following information about dementia to you and your family.
Dementia
Memory loss that becomes more serious and debilitating than MCI may be a sign of dementia, a disease of the brain. Its most common types are Alzheimer's disease, vascular dementia and mixed dementia.
The Mayo Clinic lists its symptoms as "impairment in memory, reasoning, judgment, language and other thinking skills." Additional signs may include inappropriate behavior, loss of communication skills, disorientation and movement problems.
Assessing memory loss
To help measure the degree of an individual's cognitive impairment, HelpGuide, a resource on mental health and well-being, has prepared a 21-question assessment to be completed by a family member or friend. Though it shouldn't be used for diagnosis, it can help determine if further assessment by a physician is needed. Of course, if family members should ever become concerned about a loved one's dramatic changes in memory, they should see a physician as soon as possible.
Keep in mind, memory loss is not always caused by dementia. Other causes, which are mostly treatable, are depression, vitamin B-12 deficiency, hypothyroidism, alcohol abuse, dehydration, minor head injury, brain tumor and medications.
Memory Support Services
At Ecumenical Retirement Community, we know how unsettling and frustrating the effects of memory loss can be for seniors and family members. That's why we offer personal, therapeutic care for seniors with memory loss caused by Alzheimer's disease and other dementias.
Our early- to late-stage memory support services enhance the quality of life for each person. Caring for residents with dementia means treating them as individuals with respect and dignity. Our individualized support plans match each person's needs and preferences in a personal care or secured neighborhood setting, staffed by caregivers trained in memory care techniques.
We use the Validation communication process, allowing trained staff members to enter a memory-impaired resident's reality, rather than trying to bring him or her back into ours. Our memory support program also includes brain fitness and memory activities, physical exercise and My Life Story projects (to help us get acquainted with your loved one).
If someone close to you might benefit from the memory support program at one of the best retirement communities in central Pennsylvania, we hope that you will contact us for more information. We invite you to visit and see the senior apartments at our retirement home, in both our personal care and memory support wings, as well as our independent living community.
Contact Us