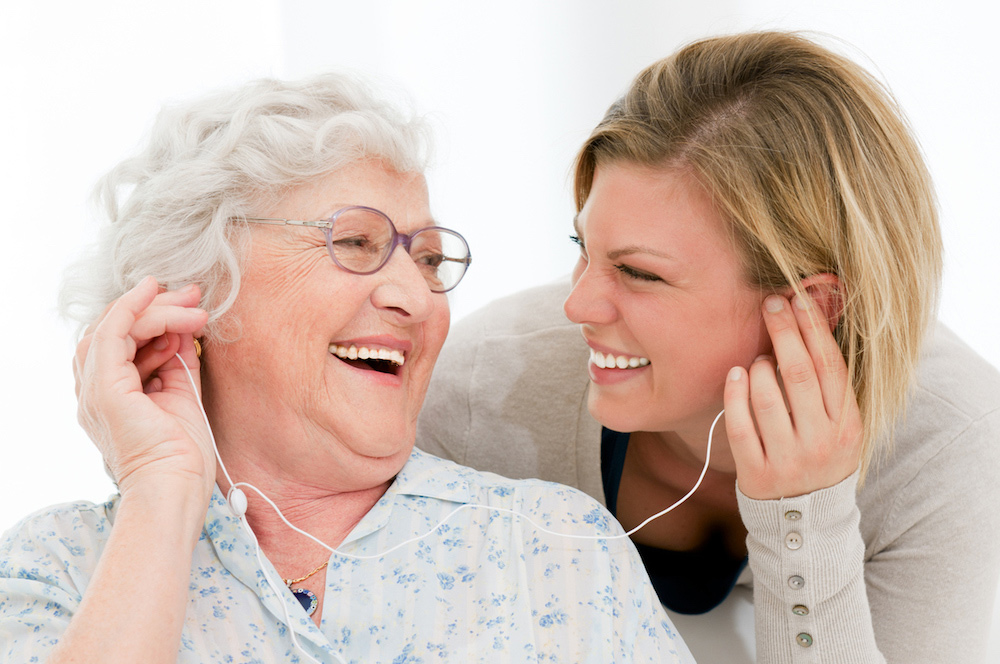 July 22, 2022
Benefits of Music in Senior Living Communities
Music is powerful. It can relax, excite, make you happy or sad, inspire movement and bring people together. In senior living communities, music can be a vital part of social activities, used as therapy or simply a part of everyday life.
Here are just a few of the many ways music affects us:
Music and the brain.
Many different parts of the brain are affected when we listen to music we enjoy. According to Harvard Medical School neurologist and psychiatrist David Silbersweig, MD, these include the temporal lobe (tone and pitch), the cerebellum (rhythm, timing and physical movement) and the amygdala and hippocampus (emotions).
Music and memory.
Music reaches into the deepest part of our memories to trigger emotional responses. Residents in senior living communities can tap into a wealth of musical memories to lift their spirits and relieve stress. Even individuals receiving dementia care that have difficulty communicating may respond to music to reduce their frustration and anxiety, boost their mood and enhance social bonds. According to the Mayo Clinic, "Musical memories are often preserved in Alzheimer's disease because key brain areas linked to musical memory are relatively undamaged by the disease." In a recent study, researchers are exploring how "earworms," those short tunes that get stuck in your head, may be used to help people with dementia improve their memory to aid in daily living and social connections.
Music and movement in senior living communities.
Music can get you moving, whether that is clapping your hands, tapping your toes, snapping your fingers, nodding your head or dancing. In senior living communities like Ecumenical Retirement Community, music and movement also can be an integral part of therapy. According to a report from the Global Council on Brain Health, "There is also strong evidence that specialized music-based treatment may improve movement and recovery in patients with Parkinson's disease and stroke, including in walking and talking. Singing also may help people recover the loss of language functions after a stroke."
Music and social connectedness.
Of course, music can be a way of bringing people together, too. According to this article from the Greater Good Science Center, there are four ways music enhances social connections: 1) by increasing contact, coordination and contact with others, 2) by boosting oxytocin (a neuropeptide known to play a role in bonding and trust), 3) by helping to understand what others are thinking and feeling and 4) by cultural cohesion. That's why music at social events in senior living communities can help decrease feelings of loneliness and isolation.
Researchers continue to explore the power of music. There are indications music can boost immunity, enhance mental fitness and contribute to creativity, too. Of course, the beauty of music is you don't need to understand all that music can do to simply enjoy it.
To learn more about how a resident's personalized music experience plays a role in senior living at Ecumenical Retirement Community, contact us. Our knowledgeable and friendly team is here to provide you with more information on the services and amenities we offer as well as campus tour information. Ecumenical Retirement Community is often referred to as one of the best senior living communities in Pennsylvania, providing residents everything from memory support, restorative care and personal care to independent living. Schedule a visit today to see how our residents live life with purpose.
Contact Us