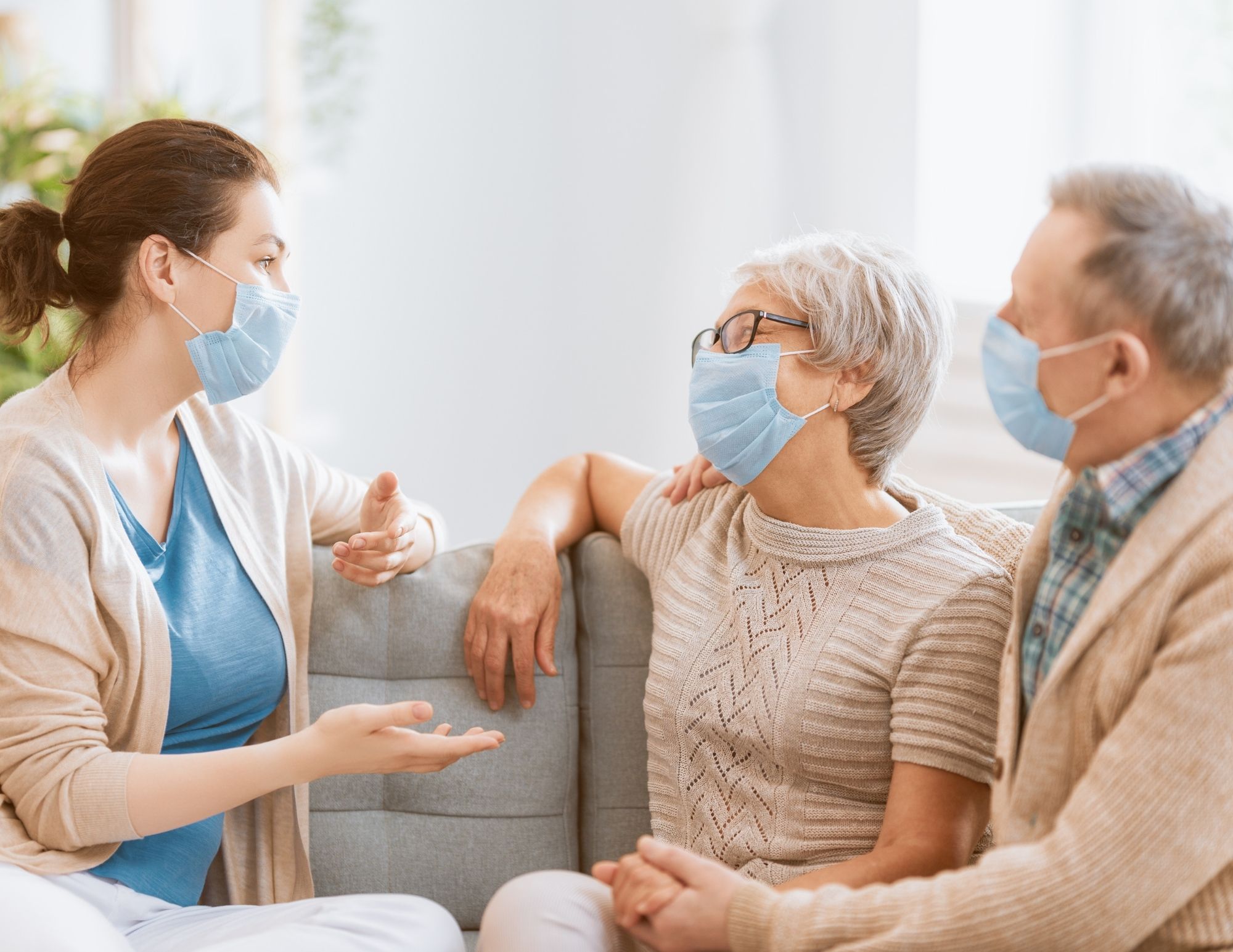 December 17, 2020
Are nursing homes the same as retirement communities?
There are many people who use the terms nursing homes and retirement communities interchangeably. However, these two types of senior living options come with different services and care options. This is an important distinction when seniors – or children on behalf of their parents – begin their research into retirement communities. Here, we'll explain the differences between nursing homes and retirement communities in the hopes of helping seniors and their loved ones make a more informed decision about the care that best suits them. 
 
Nursing homes and the services they offer
While nursing homes aid seniors with a range of support, their services center around one common care option: full-time care. Typically, nursing homes provide skilled nursing for medical care, physical, speech and occupational therapy for those who cannot be cared for in their own home. This can often be confused with assisted living and personal care, as the two services have similarities. However, they differ in the type of medical care that is provided. Nursing homes offer constant monitoring of health and generally are more clinically-focused, like a hospital. 
How retirement communities differ from nursing homes
As mentioned previously, there are similarities between nursing homes and the services offered within retirement communities.  Some retirement communities have skilled nursing available, although these communities often require a large entrance fee to become a resident. Ecumenical Retirement Community, however, does not offer these services. 
Retirement communities are designed with community in mind – from campus layout to the activities offered and the variety of housing options available. Seniors within retirement communities have the option of independent living but they may need additional services such as personal care or memory support. This comprehensive approach to meeting varying levels of care is one of the reasons retirement communities are a favorable living option as seniors grow older. In retirement communities, seniors know they'll receive the care they need, when they need it, from trained and compassionate professionals.
Within retirement communities, residents are able to experience the comfort of home living without the hassle of home maintenance. All living options are designed to have a comforting, neighborhood feel. While you may have to share a room with another person in a nursing home, residents in retirement communities have their own private unit within a communal building for more independence, socialization and comfort. 
Services available at Ecumenical Retirement Community
Ecumenical Retirement Community, along with our sister company, Country Meadows, is often considered one of the area's top retirement communities. Located in Harrisburg, Pennsylvania, we offer a range of services to fit the various needs of our residents. Just as with other retirement communities, our campus offers everything from memory support, restorative care, independent living as well as personal care and assisted living services. Ecumenical Retirement Community, however, is a unique option for Harrisburg area seniors because we are family owned and operated. The care we provide is not only of the highest quality, it's also managed with the resident in mind, as our coworkers and management teams treat all residents as an extension of their own families. In addition, we provide our residents with 24-hour access to an onsite registered nurse, should an emergency arise. 
Our knowledgeable and friendly coworkers are available to provide more information on all of the services we offer in our retirement communities at both Country Meadows and at Ecumenical Retirement Community as well as campus tour information in order to help you make the best decision as you make your transition to senior living. 
Contact Us