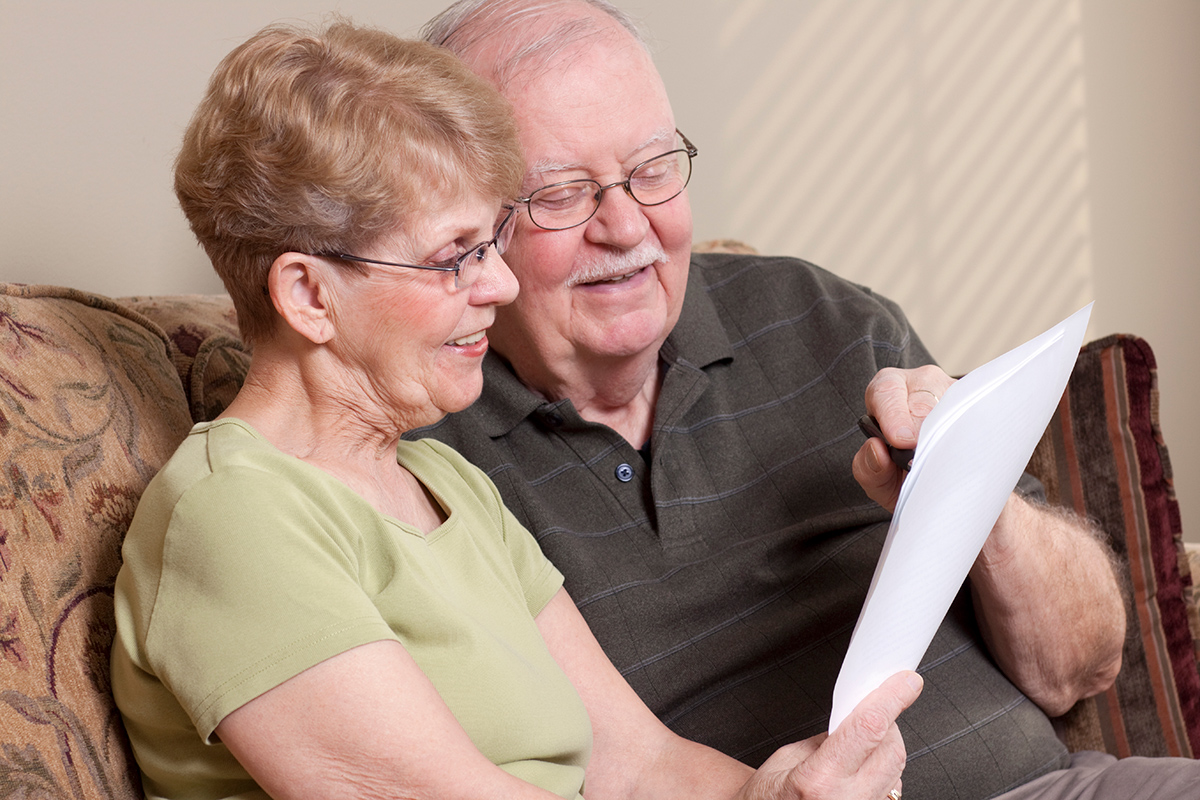 May 22, 2023
Alzheimer's: After the Diagnosis & Before Choosing Memory Care Facilities
Alzheimer's
An Alzheimer's diagnosis is overwhelming. There is no cure and as the disease progresses, it causes cognitive and functional decline and impacts quality of life. It is important to allow time to grieve and mourn while accepting a diagnosis of dementia, not just for the person with Alzheimer's but family members as well. Yet, the period following the diagnosis is a critical time to start making decisions to prepare for the future, too. Here are tips to help guide your planning before you need to consider memory care facilities.
Learn about what to expect
The first step is to learn about the disease from trusted resources like the Alzheimer's Foundation. Get an understanding of treatments, what to expect at each stage as the disease progresses and how to best support the person with dementia. Find out more about communication strategies like the Validation Method used by memory care facilities including Ecumenical Retirement Community. Learn how relationships can change and how dementia also affects caregivers, family and friends.
Start building a support network
Now is the time to build your support team – from healthcare professionals to care providers to friends and family. Seek out people who can answer your questions or just listen and offer a shoulder to cry on when you are overwhelmed. Some memory care facilities, like Ecumenical Retirement Community, offer support groups. Ecumenical's monthly Caregiver Network for Memory Support is free and open to the public and provides caregiving advice, educational speakers and group Q&A discussion.
Safety considerations
Establish routines and make changes now that will help keep you stay in your home as long as possible. The Veterans Administration offers these safety tips for those recently diagnosed with dementia:
Make some changes to your home to keep you safe. These may include removing area rugs and labeling things.
You will need to stop driving at some point. Look for other ways of getting around now, such as community services, friends and family members.
Wear a medical alert bracelet or have a wallet card. This will allow someone to help you if you get lost.
Get help managing your medicines. This will help make sure that you don't forget a dose or double up by mistake.
Plan for financial and legal needs
Getting financial and legal documents organized is the first step. Check out this financial recordkeeping guide in the Resource Center we share with our sister company, Country Meadows.
Soon after an Alzheimer's diagnosis it is important to establish a financial plan that manages assets for the future and ensure legal documents are in order, such as a will, advance directives, a living trust and powers of attorney. Consult with your financial and legal advisors for more information.
Memory care facilities like Ecumenical Retirement Community often have financial calculators and other resource guides available for free on their website, too.
Research dementia services and memory care facilities
Most people choose to stay in their home for as long as possible. Start researching available care options, including in-home caregiver services, adult day-care, as well as potential family and friends who could provide care as the need arises. Local agencies may be able to provide referrals for respite care, caregiver services, and in-home nursing.
For people with Alzheimer's and other types of dementia requiring additional care, memory care facilities provide support for daily needs and opportunities for socialization in a secure environment. Choosing between memory care facilities can be an excruciating decision for loved ones to make when there is an urgent need. Get to know what options are available and compare memory care communities. Some, like Ecumenical Retirement Community, offer amenities such as activities for socialization and intellectual stimulation, being pet-friendly or companion living to help ease the adjustment to a new home. If you can, tour memory care facilities now. If that is not possible, start a list of amenities you feel are most important and compare them with what communities have to offer..
Memory support in Harrisburg, PA
For more than 25 years, Ecumenical Retirement Community has been one of the best memory care facilities in Harrisburg, PA. Our memory support services include caregivers trained in memory support techniques, personalized support plans, a secured neighborhood setting, staff support 24 hours every day, all-inclusive living, our friendship suite living option and more. Schedule a visit today or reach out to our friendly co-workers to learn more.
Contact Us