We are launching hospice services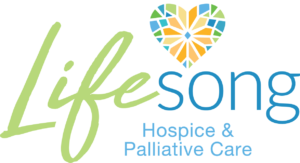 From the desk of… G. Michael Leader, President & CEO
The Leader family has been offering services to seniors for more than 50 years, and I am honored to be part of this tradition. We continually reflect on the services we offer to identify ways we can add even more value and improve life experience.
Last year we identified a new way we could add value for our residents, as my father liked to say, "piled up and overflowing," to our residents. With that in mind, we decided to extend our continuum of care by adding a hospice program called Lifesong Hospice and Palliative Care. Our hope is that Lifesong will meet the needs of our residents and families who are coping with end-of-life challenges.
We have our hospice staff in place and are completing the steps necessary to earn our license, which we expect later this year. Lifesong will ONLY be available to residents living at Leader family-owned companies including Country Meadows Retirement Communities, Providence Place Senior Living and Ecumenical Retirement Community. Initially, services will be available at just a few locations with the plan to eventually offer hospice services at every campus.
Our decision was made out of a desire to offer something special to our residents by providing continuation in the philosophy and culture they have come to know, appreciate and rely upon through this final stage in their life. We respect that families appreciate having options. Therefore we will never pressure residents to only consider Lifesong services. If we are consulted, we will discuss all aspects related to hospice providers with families, including experience and quality scores, so they can make an educated decision that's right for their needs.
We all know the landscape of healthcare is ever-changing and evolving rapidly. We are doing our best to meets the needs and wishes of our residents and their families with high-quality services delivered in the comfort and familiarity of their own home, whenever possible.
Contact Us