April is a great month to practice kindness
April marks a tradition at Ecumenical Retirement Community: Practice Random Acts of Kindness. Again this year, kindness is key as we work together to support each other during a pandemic.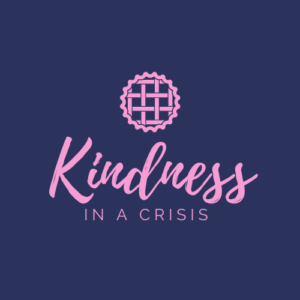 While we practice kindness every day at Ecumenical Retirement Community, our co-workers and residents make special efforts to practice kind acts to honor our organization's co-founder, Mary Jane Leader. Mrs. Leader was a daily example of kindness to others. She and her husband, the late Gov. George M. Leader, founded the organization upon treating people with kindness. And she inspired her family members and co-workers to do the same for others. Her birthday was in April, and we salute her memory by reminding everyone to brighten someone's day through a random act of kindness. You may find it will brighten yours too.
Random acts of kindness can be as simple as smiling at a stranger, helping someone with their groceries or just paying a visit. Acts of kindness aren't about money or even planning. It's about finding a moment to make a small difference in another person's life.
These are challenging times, and around the globe, people are helping their neighbors through random acts of kindness. We've heard about several, including:
• People offering to help their at-risk and older neighbors get groceries, prescriptions and other needed items.
• Companies donating excess food.
• Neighbors celebrating special birthdays and other milestones with drive-by parties.
Michael Leader, president & CEO, and founders' son, says, "Every single day I am inspired by my co-workers when I see acts of kindness—big or small. Many times these kind gestures are done without thought, which speaks to the truly caring nature of our team. It reminds me of my parents' compassion and what they instilled in my family and in turn, the Ecumenical culture."'
Mrs. Leader's big heart remains an inspiration to us all. Feel free to pass it on this month and every day thereafter.
Let's work to make kindness infectious instead of coronavirus!
If you would like to share an act you observed or one in which you practiced, please share it with us at Kindness@EcumenicalRetirement.org. These inspiring stories are worth sharing!