Hope is on the horizon to overcome COVID-19
Hope is on the horizon. And it is presenting itself in the form of a vaccine.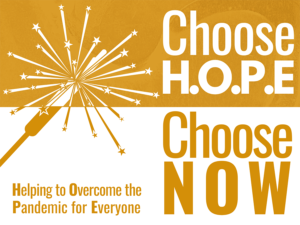 The last 10 months have been, to say the least, challenging. COVID-19 has affected residents and co-workers Ecumenical Retirement Community despite our extensive disinfection protocols and prevention measures.
As we have seen first-hand, COVID-19 can cause some people to have several medical complications and for some, lead to death. Vaccines to prevent COVID-19 are our best hope to end this pandemic. Thankfully, the COVID vaccine is now available to residents and co-workers at Ecumenical Retirement Community and our sister company, Country Meadows Retirement Communities.
Some people question the vaccines' safety because of its rapid development. The COVID-19 worldwide pandemic is emergency situation and as such, many pharmaceutical companies invested significant resources into quickly developing a vaccine. All vaccines undergo clinical trials to test safety and effectiveness. For the COVID-19 vaccine, the Food and Drug Administration (FDA) set up rigorous standards for vaccine manufacturers to meet. The companies did not bypass safety protocols and performed required testing. According to the FDA, the vaccines are safe.
Once a vaccine is authorized for use, monitoring continues with systems in place to track side effects not detected during clinical trials. However, having a mild side effect is not a bad thing—it means your body is developing immunity. Some of the most commonly reported side effects are muscle pain, sore arm, chills, fever, headache and stomach upset. In fact, many physicians say that the potential side effects of the COVID vaccine do not match the often devastating results of contracting COVID.
Ecumenical Retirement Community is working with pharmacy partners and vaccination clinics are scheduled for January 27, February 24 and March 24. Click here for more information. At this time, clinics are open only to Ecumenical Retirement Community residents and co-workers who have completed and submitted the consent forms.
While the vaccines are approximately 95% effective, 5% to 10% of people for whom the vaccine is not effective could still catch the virus. We are so close to getting back to normal. We will need to continue wearing masks, practicing social distancing, maintaining good hand hygiene and avoiding large groups for the foreseeable future. We need to remain vigilant a little while longer.
Contact Us