Family-driven compassion: Lifesong Hospice provides supportive, holistic care
Lifesong Hospice and Palliative Care, owned and operated by the Leader family, is expanding to serve more retirement community residents and community members.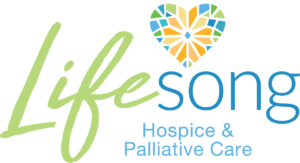 Lifesong began providing services in 2019 to residents in the organization's senior living facilities throughout central Pennsylvania, including Ecumenical Retirement Community and sister company, Country Meadows Retirement Communities. Today those services also are offered in the Lehigh Valley and Berks County areas and to seniors living in other senior living facilities. Services are provided for seniors and their families coping with end-of-life challenges.
The Leader family chose to develop and offer hospice care for its residents to make it something special, providing residents the same high level of service to which they've become accustomed. According to Angus Patterson, Lifesong Hospice and Palliative Care Executive Director, "Adding this service is a way to extend the continuity of care, improve the quality of care and give Ecumenical and Country Meadows more control over the service."
When people first hear the term "hospice," it may evoke feelings of sadness, grief and loss. However, hospice care is not about giving up on life, but rather focusing on life quality—caring not curing.
Hospice is not a place. It is a type of care that provides support and comfort for persons who are nearing the end of their life. The goal is to help individuals maintain their quality of life and manage symptoms related to their illness, rather than focusing on curative treatments.  Most commonly clients receive care in their own homes or those of a family member.
"Each of our clients leads a unique life," says Patterson. "Lifesong personalizes hospice care plans to help each individual's transition to be as comfortable as possible while being tailored to their needs and preferences."
Hospice Care
Hospice care providers work to help both individuals and their families make the most of their time together and ensure that the person's wishes and needs are respected at the end of life.
A holistic approach to hospice care is a philosophy that recognizes the interconnectedness of the physical, emotional, social and spiritual aspects of an individual's life, emphasizing the importance of addressing all of these areas to support the overall well-being and comfort of the individual.
Shannon Weaver, former Hospice Liaison-Lifesong Hospice, says that honoring each individual's life is a critical part of providing holistic care. "We routinely honor our clients' lives by planning legacy events to bring joy to each individual," she says. "We've invited local police officers to have lunch with a retired police officer to help him relive and recall his many adventures in law enforcement, pampered residents with a full spa day, brought in special musical entertainment and hosted family reunions. In doing this, we seek to celebrate the meaning of their lives and ensure their unique legacy is honored."
Holistic hospice care often involves a multidisciplinary team of professionals including doctors, nurses, social workers, counselors, chaplains and volunteers. They work collaboratively to provide personalized care that considers unique needs and wishes of each client, allowing them to spend their remaining time with loved ones restfully and with the comforts and familiarities of home, not a hospital room.
The care team may provide pain and symptom management, emotional and psychological support, spiritual guidance and assistance with matters such as advanced care planning and coordination of services.  Complementary therapies such as massage, aromatherapy, and music therapy, help promote relaxation and comfort.
Holistic hospice care also extends support to family members recognizing that they, too, experience emotional and spiritual challenges during this time. Counseling, bereavement support and education often are offered to help family members cope with their grief and make informed decisions.
Palliative Care
For individuals experiencing a serious illness that may not be terminal, Lifesong also offers palliative care. Palliative care is a specialized form of medical care that focuses on relieving pain, managing symptoms and providing emotional, spiritual and social support to improve life quality despite the challenges associated with a serious illness.
Palliative care is often confused with hospice care, but there are some important differences. While hospice care focuses specifically on end-of-life care for individuals with a terminal illness, palliative care can be provided at any stage of a serious illness, regardless of whether the illness is curable.
"Just as in hospice care, a team of palliative care staff work with the client and their family members to develop a comprehensive care plan to address physical, emotional, spiritual and social needs," says Weaver. "Palliative care is an important and valuable service that provides comfort, support and relief to individuals and their families facing the challenges of a serious illness."
"At Lifesong hospice, our team provides care and support for the family and the individual and serve them with the utmost respect, regard and grace," says Patterson, adding, "We will honor their unique life, their 'Lifesong.'"
Contact Us